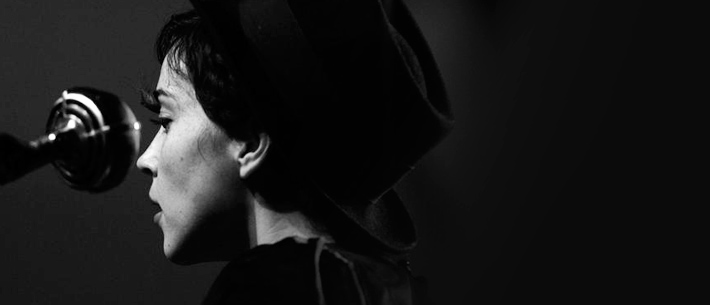 St. Vincent's front woman is nothing typical. Hailing from the Dallas area, the beautiful Annie Clark has opened for a handful of legendary acts including Television, Arcade Fire, and Grizzly Bear. She even worked with Bon Iver on a pretty cool track for the maybe not so cool film, New Moon (2009). Though she's far from reaching the household name status, Clark is something of a budding legend. Her latest album, Strange Mercy, is certainly worth a listen, if not for its unique and memorable melodies then for its staying power and potential to achieve cultural importance. It carries a distinct level of quality.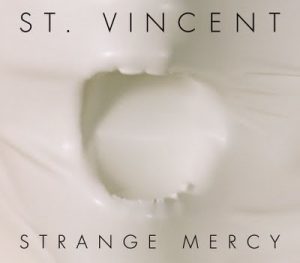 Annie Clark's sleek and charming voice leads irresistible melodies into the listener's head and traps them there. Each of the album tracks has an immediately likeable and addicting quality to them comparable to radio hits, yet they bear none of the negative qualities of the shallow drivel that often plagues the airwaves. Despite its catchiness, the album is highly intricate and not at all predictable. It provides a delicate mixture of smooth and harsh sounds, Clark's own fuzzy guitar hooks over lush synthesized and orchestral ambience, all tied to throbbing beats that enslave the listener to their appeal. The album exhibits consistent excellence to the very end, never drawing out a song too long or suffering the misfortune of sounding too similar to itself and altogether boring like so many albums do.
This video for the second track, "Cruel" gives an eerie commentary on the depressing life of the mother of a modern archetypal family.
If you're looking for a new, refreshing sound, check it out. Strange Mercy is easily one of 2011's best albums, an ingenious Art-Pop record to be remembered and respected by music lovers of all varieties.