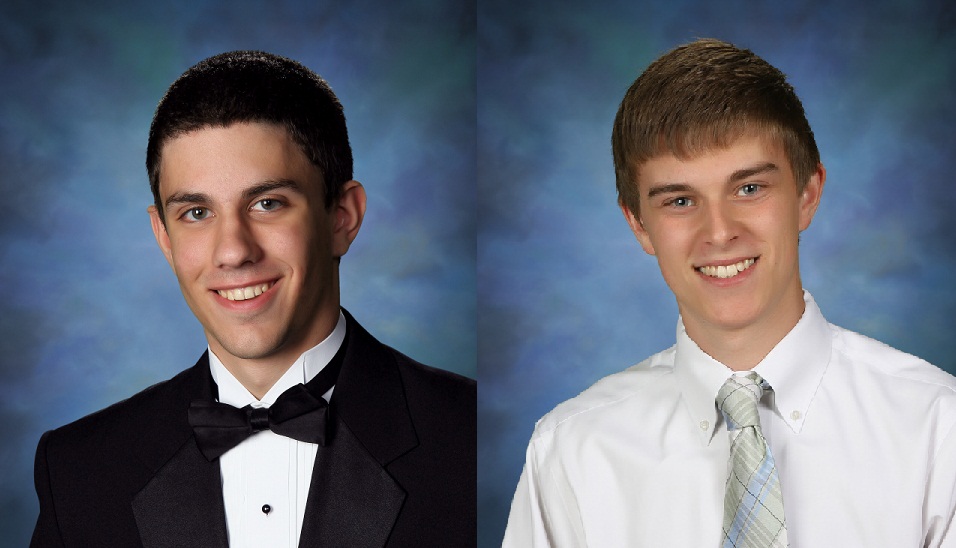 As I finish up my time as Editor-in-Chief of The Roundup, I hope that you have truly enjoyed the content we've produced, approved the enhancements we have made, and made the school newspaper a bigger part of your life. Last year I was handed over the reigns to a completely student-run organization with a solid writer base and latency beyond belief thanks to my predecessor, Clark Durham '12. Since that time, I, along with my senior editor team of Davis Bittner, Aidan Johnston, Phil Young, Payton Maher, and Cameron Kerl, as well as a motivated group of juniors, have worked to improve the website and our video content, expand the breadth of our coverage on the many teams and sports on campus, and introduce new features- such as student polls and the recent Jesuit Bracketology™- to engage a wider student and faculty reader base.
Graduation now quickly approaches, and as many of you know who follow The Roundup, Aaron Stonecipher '14 has been chosen as the next Editor-in-Chief of the newspaper for the 2013-2014 school year. To be blunt, I'm ecstatic. In my mind, he is the best man for the job: an excellent writer, a proven leader, and an exceptional individual with great character.
I have been fortunate to work with Aaron outside of the paper in the fall One Acts. I co-directed a one act play with Ryan Diller '13, and Aaron was one of our central actors. From that experience I learned that Aaron is not only a hilarious individual and top-notch actor, but also a bright kid who can adapt quickly to changing situations and instruction. Furthermore, he has great connections with students of all grades in theater, sports, and almost any other club, which is invaluable for the responsibilties he will be asked to fill next year. Aaron will without a doubt remain committed to covering all aspects of the Jesuit community.
Another point I want to make about Aaron is that he is a kind, friendly individual who is well on his way toward fulling the Profile of a Jesuit Graduate. It would be easy for me to say that about whoever got this job, but I mean it genuinely and wholeheartedly. For all those underclassmen who are still trying to find a group or club on campus or just curious about the newspaper, look no further. You will be welcomed into an exceptional group of students who truly care for each other.
Of course, Aaron will not be able to do it on his own. He will fill the Managing Editor position with the hard-working, persistent and judicious Justin Rubenstein '14, who has a sincere dedication to The Roundup and the work he puts out. Furthermore, his other editor positions will not be lacking with the dynamic Dylan Dotter, the potent Pierce Durham, the jovial John Michael Lucido and Jason Myers, and magnificent Matt Mazzini. (Keep up the great work, guys).
I was not able to fulfill all of my goals for the paper and our organization that I had planned at the beginning of the school year, and that's okay. At the end of the day my goal was to leave the paper in a better place than I found it, and, with the help of everyone on the staff, I think we were able to do that. I might, nonetheless, be disappointed that I wasn't able to accomplish everything, but I'm confident, and excited to hand control to Aaron, who will no doubt build on our progress.
The foundation has been laid over the years for a superb paper. With Aaron at the helm, Rubenstein as his managing editor, and a incredibly talented set of juniors and seniors, expect the paper to take off next year.
To all our fans, you're the best and what keeps us motivated to work harder than the day before. Thank you to all the Jesuit community for the support you've given us. God bless.