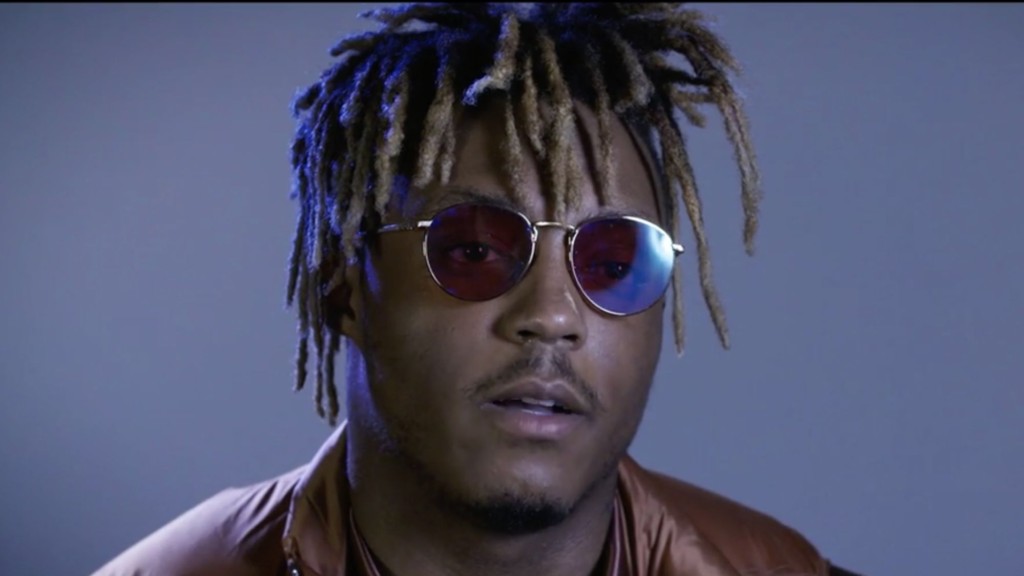 The Roundup is looking to continue its series, Artist Spotlight, with a personal and worldwide favorite, Juice WRLD. An exciting artist who really put his foot in the game, his death last year really saddened everyone across the world.
We are able to truly understand how much he changed the rap game now that he is gone. Without societal expectations and criticism, we can appreciate his music for what it was. Simply on another-level.
To celebrate his legacy, I will be doing an in-depth review of his last couple of projects to give my sense of who Juice WRLD was as an artist.
Disclaimer: Spotify content may include explicit lyrics. The Roundup neither endorses nor promotes any of the songs in this article. Readers under the age of 18 must receive parents' permission before proceeding.
Legends Never Die
At first, I wasn't really sure whether I should listen to his music since he was gone. It just felt odd listening to some of his other music, because I was worried I wouldn't be satisfied that he isn't going to produce any more music. However, I was wrong, as this album was a fitting conclusion for him. This album was his swan song, showing the versatility of Juice. His album speaks a lot to the theme of fatalism, knowing the inevitability of his death, yet staying resilient in the face of overwhelming circumstances.
The title really seeks to cement his legacy as an immortal legend of the rap game, and this is set up through his song The Man, The Myth, The Legend. The album producers used this 2-minute audio, bringing in other big artists like Eminem and fellow producers to speak up about Juice and establish his ethos as a talented artist.
It also is shown through his intro, interlude, and outro, which are often tied to motivational and heavenly music in the background. Through this, he again sets up this image of the flawed, yet motivational guider. The music itself has a broad range of tones in terms of pitch, but most of the songs seem to be high-intensity like I Want It, Tell Me U Luv Me, and Conversations.
He's often characterized as one who changed the rap game through his introduction of emo-rap, something that isn't always talked about in the rap game. Emotional rap really showcases the person in the artist, all their flaws and shortcomings, which is something fresh in the rap game, especially highlighting his "demons," a motif he uses a lot throughout his music typically shown through drugs and other unhealthy substances.
Finally, his background in rock music as a kid really shows up in his beat selection of sounds with lots of 808s and kicks, selections often associated with rock music. Certain songs have an electric guitar in the background while others just have the regular guitar, and it's this combination of his voice, the beat, the guitar, and the little bells and whistles that make his music unique.
As I am still currently listening to the album, my preferences may change. At this moment, my favorite songs are Can't Die and I Want It. The soft melody of his voice and the energetic beat behind it really have to make I Want It at the top, creating this trance effect.
I also really enjoy Hate the Other Side, especially featuring Chicago rapper Polo G and The Kid Laroi, Blood on My Jeans, and Up Up and Away. They would be in the next tier down. There are simply too many choices to make, and I really want to move on to his next album.
I like Titanic, Conversations, and Tell Me U Luv Me. While Wishing Well, Smile, Come and Go, and Righteous are all smashing hits in terms of listens, I think they are good, but not necessarily the best on the album. This may have to do with overplaying them on the radio, but that's just my opinion. Righteous may be different because it was released a lot earlier, so it was very good when I first listened. Then again, some of my other preferences were also hits, so it puts me in a weird position.
Death Race for Love
Simply put, this is my favorite album of his, because of his emotion and passion he put into his songs. You can really feel the ache of his voice, the dejection of himself by the world around him, the internal pain he feels. He usually speaks his mind, but his combination of clever wordplay, analogous metaphors, and vivid imagery really describe his troubles, something I've never seen before. Juice acknowledges his problems to his listeners and hope to display his afflictions through my favorites like Empty and Hear Me Calling, rather than trying to portray a sense of confidence or swagger. You can have music that makes you feel good or confident, but the truest music speaks to a reality that you can experience. It evokes fleeting memories and causes you to reflect on the world around you. This is what Juice was looking to do, and it worked perfectly.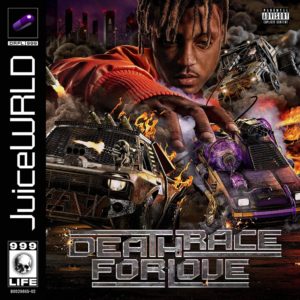 The title indicates his aspiration for companionship, which is obvious, but it comes with the context of his addiction. He looks for connection and hope in a world where he is suffering from substance abuse and alcoholism to cope with his problems, and this is the idea of his death race. He is facing these problems that afflict him while he is searching for love, for comfort, for harmony in a life of confusion and difficulty. It's his race against time, and his passion in his songs really exemplifies the intensity of the situation.
Hear Me Calling is my favorite, depicting his ardent admiration for the girl he wants, yet cannot have. He feels wretched, yet hopes for the simplest response, and we can all feel that at times when rejection happens. Empty most likely stays tied, because of his message of strength and hope at the end and his feelings of hopelessness and distress on a huge personal level. We're all going to feel the lowest of lows where it feels like we can't escape, where no one understands us and what we're going through. Somehow, Juice gets that bit of understanding through intense physical and mental affliction. I'm a fan of Robbery, but it doesn't hit the same for me. I also would pick Make Believe, Fast, and Feeling as good songs.
Goodbye & Good Riddance
Goodbye & Good Riddance was a good project for me, as he was just starting in the rap game. The album put his foot in the ground in the rap game, and his mainstream singles blew his album up, especially All Girls are the Same and Lucid Dreams. I think it really gave us the first impression of his talent. It's the combination of his voice and the mellow beats that give this entrancing reality, and I can attest to this, especially if you listen to 8D Audio.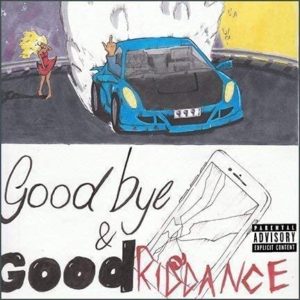 Behind the classic All Girls are the Same, I think that Wasted is one of my favorite songs of his, even beyond on the album. It's again the melodic beat, the pairing of Lil Uzi and Juice WRLD, and the intensity of the beat. It's those little high-pitched piano key-like noises. I can't describe them. Lil Uzi continues the energy of the track, and his fast flow towards the end really sets this point. I also am a fan of Lucid Dreams, but maybe its constant playing on the radio numbs the value of the song. It's a good song and deserves up to be in the Billboard Charts, but I don't listen to it as much.
Other Great Singles To Note
Halsey – Without Me (Remix) ft. Juice WRLD
Hide ft. Seeyn
Moonlight
Rich and Blind
Legends
Hard Work Pays Off
Ellie Goulding – Hate Me (Remix) ft. Juice WRLD
Conclusion
I decided to cut the review short since it was getting lengthy. The plethora of music he crafted and its quality indicates how much he achieved in such a short time. The man had allegedly hundreds of unreleased songs. It seems like every track was a hit that you could relate to. I encourage you to listen to his music. There's nothing to lose and so much more to gain!
Click here to check out his music on Spotify!
Check back to The Roundup for more artist spotlights!