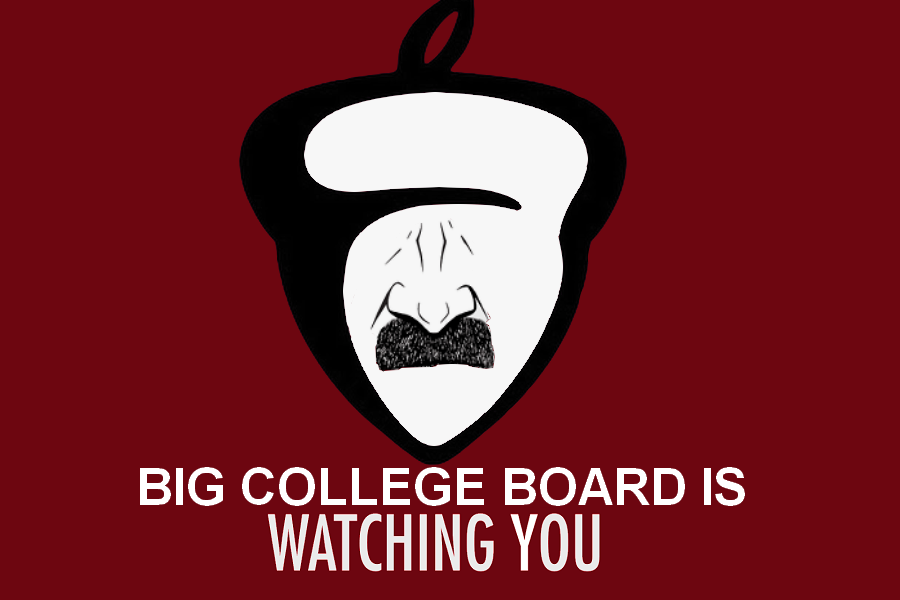 (Disclaimer: This is satire)
After nine months of arduous labor, that special week once again approaches us. Finals week. The word final comes the Latin "fin," which means the end or the border, and the Greek "al," which means through great pain and suffering.
Students have spent the entire school year preparing for an hour and a half exam for each class. This method has stood the test of time as the best way measuring a student's aptitude in a particular subject. As we all know, there is no more efficient system of measuring the amount of knowledge acquired in over a hundred class periods than a test over an amount of time equivalent to two of them.
The college board has been doing this for decades. Many members of the student body have just been taking AP tests and can verify its effectiveness.
"It's a way of measuring how much a student has learned. Not because it's interesting but because they have to," commented Jonathan Reagan '19.
"I'm very happy that we've privatized standardized testing. I think the college board's profit motive is the best incentive to develop fair and thorough tests. I'm pleased that this corporation more or less controls my ability to get into college," said Carl Quist '19.
Even teachers have very high praise of the almighty College Board, which watches over and guides us.
"If I had a large enough block of C4, I would plant it in New Jersey beneath the College Board headquarters," remarked Anonymous Teacher.
Other more general standardized tests such as the ACT and SAT measure students' overall intelligence. After all, if a person cannot be quantified, then he is worthless.
It's so great that we have these tests to let us know how important we are and determine our futures. Without them we might have to start considering factors other than ability to memorize material to evaluate others.
Overall, major tests such as finals, AP tests, and college entrance exams are extremely beneficial to students. They not only test aptitude, but also condition students for work under stress. The mental toll on students both in the weeks leading up to and during the tests is astounding. Students have been known to cry, scream, and have nervous breakdowns. This is a great way give them some real world experience during an already trying time.