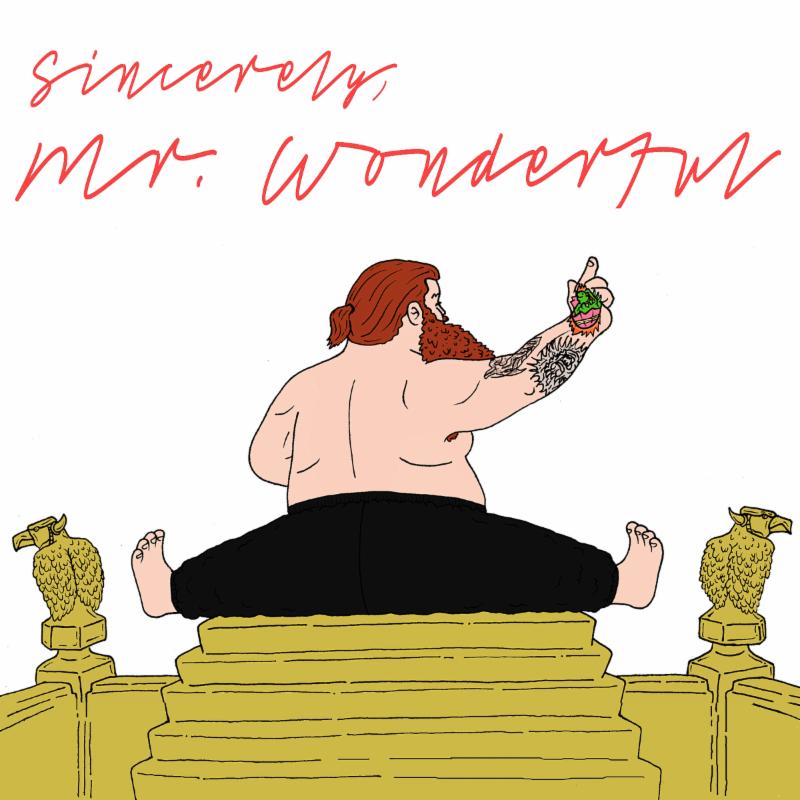 Action Bronson
Mr. Wonderful Album Review
Atlantic Records/Vice Records/Goliath
Released March 23, 2015
Genre: Hip Hop, East Coast Hip Hop, Rap Rock, Pop Rap
Acclaimed East Coast MC, and chef, Action Bronson's feature debut full length is a glitzy, robust, and lush piece of work. Bronson fuses his typical over-the-top, braggadocios lyricism and wit, with some blues rock and soul influenced instrumentals. There are many moments on this LP that stand out, and can easily be considered as some of his best works. But most of the time, Mr. Wonderful falters in terms of memorability and strength.
Some strong tracks include the jazzy "City Boy Blues" and the Madlib-like "Actin' Crazy". Bronson doesn't hesitate to let his personality shine through on the tracks, often ushering in a multitude of artist to share the spotlight. A notable guest is Chance The Rapper on "Baby Blue" which finds him dissing a past love. But the best line comes when he says "I hope you're happy. I hope you're happy. I hope you ruined this sh*t for a reason. I hope you're happy." Chance instantly steals the spotlight as he offers a slice of humanity and relatable sorrow amidst the tantrum of disses and ill wishes (ooh that rhymed) that he spits along the track. The song is also produced by soul-wonder-kid Mark Ronson so don't be surprised if you find yourself humming the beat every now and then.
Bronson's personality is one that can be admired, and he pushes forth his instrumentation and production on Mr. Wonderful in a way that fuses jazz, soul, rock, and blues. While this is a noteworthy musical phase in Bronson's discography, his lyricism doesn't stand out entirely. Some track on Mr. Wonderful feel fully realized and poised for greatness, others just feel like filler, and by the time the album is over, they're forgotten. But that's expected with every artist: the road to greatness has a few missteps, and I'm sure Bronson is on his way there.
FAV TRACKS: Terry, Actin' Crazy, A. City Boy Blues (feat. Chauncy Sherod), C. Baby Blue (feat. Chance The Rapper), Easy Rider
LEAST FAV TRACK: Only In America (feat. Party Supplies)
SCORE: (6.9/10)