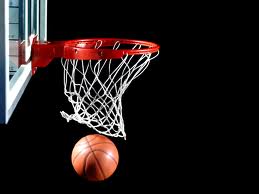 Sitting at my computer late last Monday night April 4, 2011, I ensured myself over and over again that I would not – could not – revisit the tragedy that had been painfully and interminably ripping – and ripping, and ripping, and ripping – at the hearts of all upstanding and honorable college basketball fans in the country, including that of my own, for the last three hours.
No, "all upstanding and honorable college basketball fans" is a stretch, I'll admit. But barely.
That night there was simply too much on my plate: hours of trigonometry, hours of thermodynamics, hours of this, and hours of that. To sit down and mournfully reflect on Butler's cruel and oh so unusual loss to Connecticut would have been of blatant disrespect to Newton, Euclid, and the other old-timers who sit trapped in my textbooks, relentlessly trying to teach me the laws of Physics and Mathematics, a pursuit about as likely to achieve success as asking the Italian national soccer team to stop speaking with their hands.
But I decided against it. Out of no disrespect to Newton and Euclid, homework could be another time for a late grade. Recording my feelings of the game the next night, Tuesday, in favor of homework this night would have produced an artificial recording at best, and an utterly inaccurate one at worst, I figured. A report written under such a detached circumstance would undoubtedly fail to articulate the dark and depressive emotional deflation that the game had cast over me.
So I wrote this, and please do excuse the drama; I have a bad tendency to indulgently drown in my own sorrow:
Rarely in sports do we truly accept that the wrong team has won. Even at the Olympics, where we wrestle shoulder to shoulder with dirty and evil teams from dirty and evil and socialist and communist countries that spit on everything that makes up the American ethos – even in those teams we, through the soothing tenor of Bob Costas, manage to find stories and characters that warm our hearts and prevent us from experiencing true vengeful bitterness.
However, I have never made an assertion as confidently as I will make this one now (I wasn't kidding with the drama thing): the wrong team won Monday night.
In every detail, Butler was the team that merited support in this year's championship game, and I would argue, in the whole tournament. But let's focus on the game. They were the underdogs. They would have matched the 1985 Villanova Wildcats as the lowest seed to ever win the NCAA tournament. Their players were never listed on the ESPN top-100 recruits; instead, they were Indiana boys who were not considered good enough to be recruited by IU. They were not showy and did not scintillate their audiences with natural talent; they were comprised of four-year players who learned to compensate for their talent disadvantages with grit and experience and brains. As Greg Anthony said, "Basketball is a game of rhythm, and Butler is the best team in a very long time at disrupting rhythm."
But instead, the Bulldogs lost to Connecticut, a team so undeserving of a championship title it hurts.
As The New York Times's new Frank Rich replacement, Joe Nocera, explained in his column earlier this week, seeing Uconn's "pugnacious" coach Jim Calhoun raise the championship trophy was a painful moment for many fans around the country. Maybe it was that Calhoun, who just weeks prior to the tournament had been the subject of an NCAA recruiting scandal that resulted a three-game suspension, should not even have been allowed to participate in the game in the first place. Or maybe it was Calhoun's demeanor, a snarky and condescending one, evident in his frequent post-game press conference ridicule-fests, that so noticeably clashes with the boyish innocence of Butler's Brad Stevens.
Whatever it was, one thing was sure after the game and into the next morning's highlight reels and analyses: this was not Connecticut's win. There was such little excitement relative to the tournament's usual post-game celebrations that an outside viewer would've mistaken it for the NIT championship. There was no loud music. There were no, "UConn caps off an amazing eleven game win streak culminating in the National Championship title!" headlines on the major newspapers the next morning. There was no "UConn coach Jim Calhoun establishes his place in history with his third National title!" being repeated over on Tuesday's SportsCenter.
Instead there was a less glorious reaction. There was talk of the pain of watching Butler miss 3-pointer after 3-pointer, 10-footer after 10-footer, free throw after free throw, tip-in after tip-in. There was mention of the 18.8 percent of their shots that went through the hoop. There was mention of the twelve total field goals they made throughout the game.
Pain. Utter pain. Cruel, embarrassing, hopelessly deflating pain.
So as NCAA basketball evolves into nothing more than an obstruction in the one-and-done star's pursuit for professional glory and stipend, there is one victim in Monday night's Championship game result, and that is NCAA basketball itself.
It is more evident now than it has been in a while that everything all of the critics say is true. College basketball will never be as good as it was. If Butler, the most promising attempt to recover the game's old hustle, teamwork and defense to come in years, can be so easily dominated by the big money-big talent basketball of UConn's Alex Oriakhi and Kemba Walker, then what's the point? It is clearer now than it has ever been that the times have changed, and that college basketball will never reach its true potential as a dominant nest of talent and experience.
Don't get me wrong, I, along with thousands of other fans who share my opinions, will continue to watch college basketball. But I believe that there are some things in the world that merit cynicism – some things that turn Harvey Milk's declaration, "You gotta give em' hope!" into a vague and unconvincing conviction worthy of nothing more than a roll of the eyes.
If such things exist, Butler's loss to Connecticut was one.
It would have been nice for America to celebrate virtues in college basketball again. But we will have to wait. And I urge us not to hold our breath.
*Many sports journalists and critics have been suggesting foul play on this matter. It would not be crazy, they claim, to guess that the NCAA wanted one its highest ratings-attracting coaches back leading one of its highest ratings-attracting teams in time for the tournament. I see the logic.