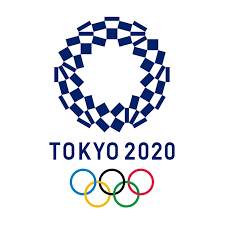 The victorious athlete, with sweat accumulating on his forehead under the intense stadium lights, graciously bounds to the top of the podium. Twenty years of perfecting his sport accumulate in that one moment as a glittering gold medal is placed upon his "Team USA" sweatsuit. Childhood days that could've been spent hanging out with friends or going to school football games were spent on the track doing sprints or in the weight room doing pull-ups.
But none of that matters now. Right now, he is standing in front of millions of people worldwide watching his nation's flag rise into the night sky. Right now, all of his gruesome work has paid off as he becomes cemented in Olympic history.
Almost every four years for the last 130 years, this has been every athlete's dream… to compete and win while representing their beloved country. This summer, like many of the years past, everyone worldwide planned on tuning into NBC to hear the blaring horns of John Williams' "Bugler's Dream", setting the stage for a mystical display of athletic perfection.
Obviously, however, that is not the case this year. Due to the worldwide pandemic, it only seemed logical that this year's games had to be cancelled. Today, September 5th, was supposed to be the conclusion of the Paralympics in Toyko, Japan. With it, concluding over two months of competition and peaceful unity between countries.
As sad as it might seem, it is this year's reality. However, that does not mean all is lost. In this article, I will be describing the previous Olympics that also had to be cancelled as well as go into detail about what is to come next in Tokyo.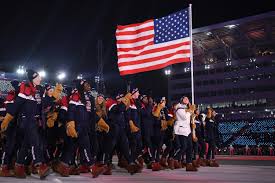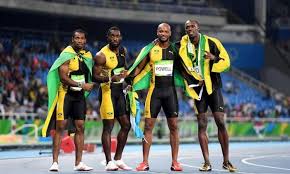 The Cancelled Games of Years Past:
Although this year is the first year the games have been cancelled due to a pandemic, 2020 is not alone in terms of Olympic misfortunes.
1916 Olympic Games: Berlin, Germany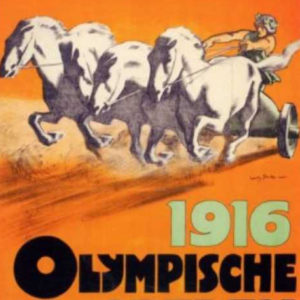 In an attempt to show the strength of the German Empire, the 1916 Olympics were supposed to be held in Berlin. It was planned to be quite an impressive show of strength for the young country having built a 30,000 seat stadium specifically for the event. Of course, with the detrimental start of WW1 in 1914(with Germany being a major fighter) the 1916 games were eventually cancelled. In fact, in 1920 and 1924, Germany was also banned from competing in the Olympic games.
1940 Olympic Games: Toyko, Japan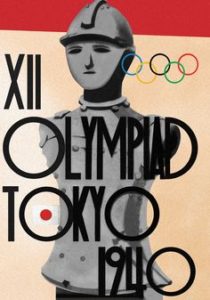 Ironically, in 1940, games that were supposed to be played in Toyko were also cancelled. Japan was disqualified from hosting after invading China in 1937. Like Germany, these games would have been a momentous achievement for the Asian island as Japan would've been the first non-western country to host. The 1940 games attempted to move to Helsinki, Finland, but after the invasion of Poland by Hitler, the Olympics were cancelled.
1944 Olympic Games: London, England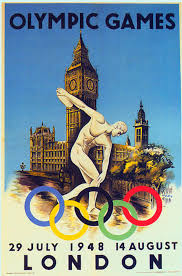 Like the 1940 games in Toyko/Helsinki, the 1944 games in London had to be canceled due to WW2. However, London had the opportunity to host in 1948 where they would ban German and Japanese athletes from competing.  They showed the world a surprisingly quick recovery from the horrific damages of the war.
What does this mean for Tokyo 2020?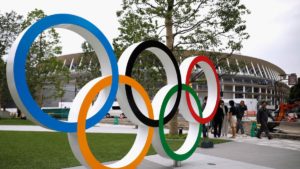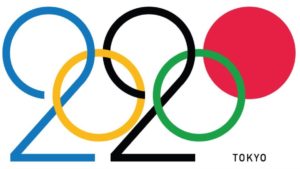 Obviously, there has already been a ton of preparation and planning for this year's games. People had already bought event and plane tickets, reserved hotel rooms, and thought through their packing list prior to the event being cancelled. These games were also supposed to be much more than an event to Japan.
These Olympics were intended to show the world that Japan, a country that has seen a relatively stagnant economy and a declining population growth, is still a dominant force in the world against the other rising Asian powers, China and South Korea. These games are apparently supposed to be an Olympics truly like no other. With the utilization of cutting edge Japanese technology and robotics, these games will surely show to the world that Japan isn't going anywhere in the face of local competition.
Thankfully, the world WILL have the opportunity to experience all that Tokyo has to offer! As of now, the games are scheduled to be held from July 23rd-August 8th, 2021. Although it might come at some difficulty after the effects of COVID-19, there is no doubt in my mind that Tokyo 2021 will be an Olympics to remember! On a final note…GO TEAM USA!
Make sure to check in with The Roundup for future coverage of the 2021 Olympics games and coverage of Jesuit/professional sports!