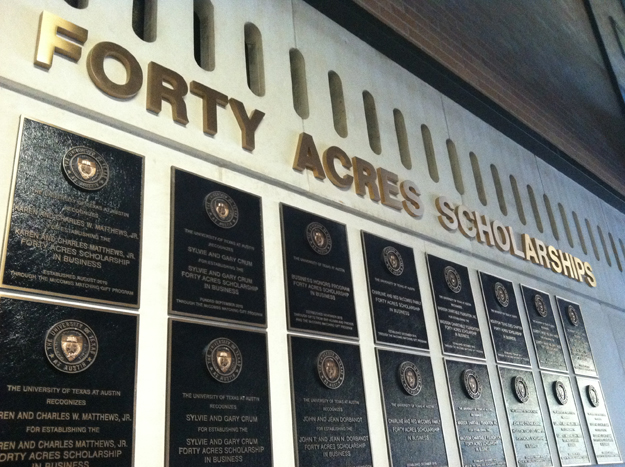 As college tuition increases at approximately 8% per year, prices for higher education are increasingly "out of control," as Forbes Online contributor Steve Odland notes.  Expounding on the costs of college, Gordon Wadsworth, author of The College Trap, states: "If the cost of college tuition was $10,000 in 1986, it would now cost the same student over $21,500 if education had increased as much as the average inflation rate but instead education is $59,800, or over two-and-a-half times the inflation rate."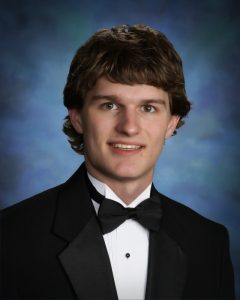 Akos Furton '12, on the other hand, will not be one of the thousands of students struggling to pay for college.  Furton, a Jesuit senior who was born in Hungary, has received the Forty Acres Scholarship at the University of Texas at Austin – a full ride scholarship based primarily on merit and academic achievements.
The Forty Acres Scholarship, a relatively new offering from the University of Texas at Austin, is loaded with countless benefits and offerings.  Among the benefits, Forty Acres Scholars will receive funding for tuition and mandatory fees, housing and food, books, a living stipend, and "Additional funding for required enrichment activities, a service learning project after the freshman year, study abroad and research/internship." (Source: Texas Exes Scholarship Foundation)
Best of all, says Furton, "I don't have to pay for anything – literally nothing.  Even my enrollment deposit is waived."
Equally amazing is the fact that Furton was one of only fifteen students to receive the award. For consideration, Furton had to follow a series of steps to be a candidate for the scholarship. The application process included a separate scholarship application in addition to the standard ApplyTexas admissions app.
Additionally, the Forty Acres Scholarship application asked for "two extra essays and two letters of recommendation.  "For this, I asked Mr. Oglesby and Mrs. Farrell," says Furton.  He gives credit to Mr. David Oglesby, a college counselor at Jesuit, and Mrs. Mary Beth Farrell, an English teacher: "I think that was a reason that I got selected as a finalist because I think they knew me very well.  They were able to focus on qualities in me that I couldn't contain in my application."
After submitting the application at the end of 2011, Furton had to wait until early March, when he was notified of his placement as a finalist in the running for the scholarship.
The University of Texas provided Furton a free trip to the Austin campus for the final step of the selection process. On his tour of the UT campus, Furton noted that: "Standing on the longhorn on the 50 yard line [of Darryl K. Royal Stadium] was the best part of the campus tour."  This memorable moment convinced Furton that, if he received the scholarship, he would attend the University of Texas.
On the last day of the trip, Furton was interviewed by a group of seven board members for approximately fifteen minutes where they "rapid[ly] fired questions."  The final step was only one fifteen minute interview where Furton believes that he got points across that could not be put into words on a 500 word limit essay.
Furton received note of his acceptance of a Forty Acres Scholarship by phone.  Interestingly enough, Furton was in Anthony Mattachione's Social Justice and Public Policy (SJPP) class when he received the call from the University of Texas. Though he ignored the call in class, Furton was able to call back during math class, the period afterwards.  Upon receiving notice of his accomplishment, Furton remembers that he "just started to run around the commons and share the news with Mr. Oglesby, my friends and my parents."
In addition to applying at the University of Texas, Furton also applied to Georgetown, Notre Dame, Michigan, Villanova, Boston College, and Fordham. Akos turned down a scholarship offer from Fordham in favor of UT.
At the University of Texas next fall, Furton plans to take advantage of his scholarship by double majoring in the Business Honors program and Plan II.  Furton believes that the combination Business Honors Program and Plan II will provide him with the best of quality and quantity.
Plan II, for those who do not know, is a "liberal arts-like" education whose  goal is to create critical thinkers through extensive amounts of writing. Furton says that their philosophy is: "No matter what career you pursue, writing is always going to be important."
For more information on the Forty Acre Scholarship, please visit – http://www.texasexesscholarshipfoundation.org/scholarships/forty-acres/