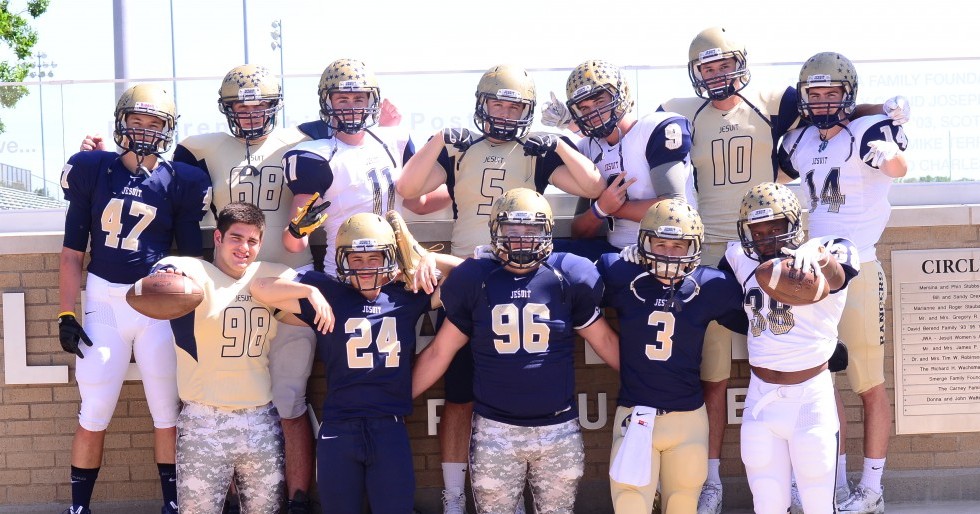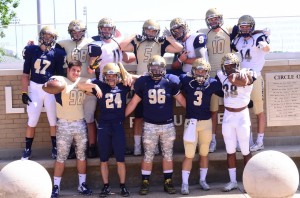 Big news came from the Jesuit football team as the it announced next years team leaders! Whether it's on the field or in the locker room, these are the guys who are leading the team and inspiring the guys to bring home victory! The student leaders are composed of eight rising seniors and four rising juniors. The team has chosen student leaders for three years now. After spending time together, the players vote on the leaders who they believe will best lead them.
Seniors Bo Schneider, Charlie Eikenberg, Nick Swope, Taylor Stine, Josh Cummings, Matt Hever, Matt Slovak, and Garrett Amy as well as juniors Kyle Muller, Peyton Long, Ryan Brooks, and Adam Holtz were named to the Student Leadership Committee on Friday, May 16!
This job can prove challenging as skill on the field is not the only factor. The job also requires strong social skills and a strong problem solving ability. According to Head Coach Brandon Hickman, "their main role is to lead the other players on the team. They're kind of the heartbeat of the team so to speak. Keeping the team in line if there are any problems , and there's a meeting once a week where we just kind of go over everything. It's a big responsibility, but I think they take pride in it."
Garrett Amy '15, who is now going to be in his second year as a team leader, had this to say about the position, "the main goal is to foster the connection between the coaches and us to make sure that we're on the same page and to relay information such as how the team's feeling." But more importantly, Garrett mentioned that "if we hit a bump, the guys are going to rely on us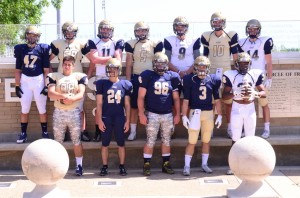 to help them get out of that."
In the past, twelve seniors lead the team, but starting last year, four juniors have the chance to show their leadership. In response to why there are four juniors as opposed to four additional seniors, Coach Hickman responded that "I really wanted it to trickle throughout the program and to get the juniors involved as well, teach them leadership skills which should help them go into their senior year a year from now."
Looking forward, Coach Hickman commented, "my hopes for these guys is to just have a great year and to have fun." Surely, with such a great group of guys, that should be the easiest part of their year!