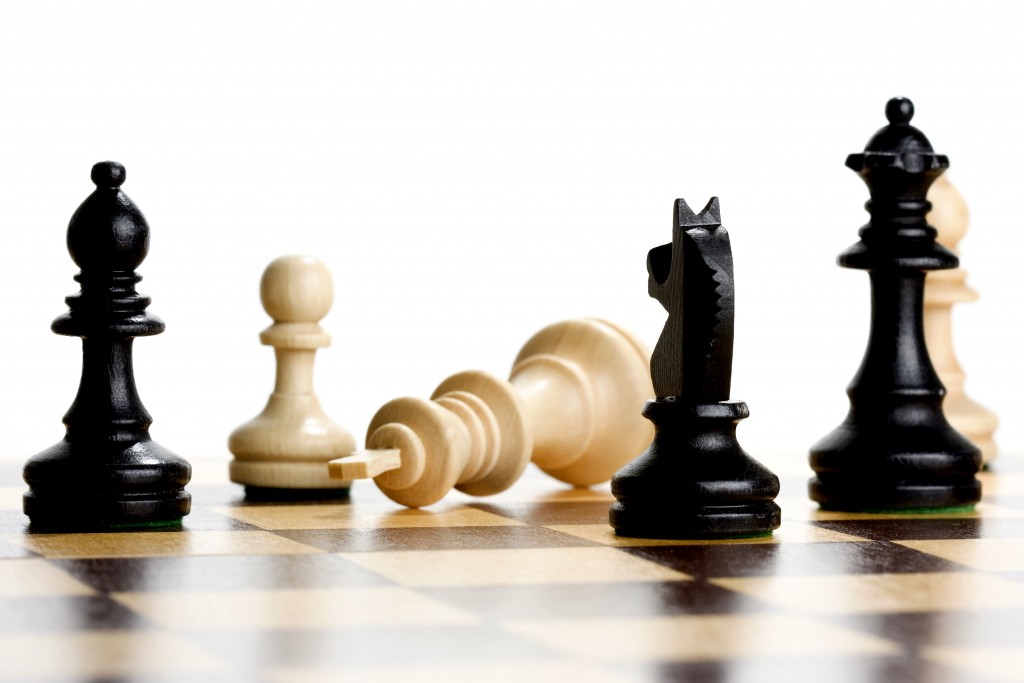 Sweat drips onto the computer screen. The player anxiously awaits his opponent's next move. He hopes to be crowned the "COVID-19 Fundraiser Chess tournament" champion.
The chess tournament was a massive success. Not only was it really competitive but more importantly, Jesuit students were able to raise $687. This was enough to prepare 1,800 meals for families.
I was also a part of this tournament as well. I did okay. This was my first time ever playing chess and all I did beforehand was watch some basic tips about the game and play against one of my friends, who happens to be incredible at the game.
Now, I obviously did not win the entire thing because I was too new of a player to have a chance. In my defense, the top of the leader-board was competitive, especially at the top 5. The ultimate goal was to get the top 3, as there was a reward for placing in the top 3. Unfortunately, there was a four-way tie for second and third place, which left some of the players bummed out.
So, with all that out of the way, I will briefly go over the goal of the fundraiser, tournament details, and tiebreaker format.
Goal of the Fundraiser
The ultimate goal of this fundraiser was to raise money for people suffering from the financial impact that COVID-19 has brought to families.
In order to do that, the Jesuit Chess Club organized a tournament that would require a donation to enter. This donation would go towards Minnie's Food Pantry, a non-profit organization that feeds many people locally in Plano, Texas. All it took was a small donation of one dollar (3 meals per dollar!) to enter the tournament, but there was an option to donate more.
If you want to contribute to helping people through the hardships that Covid-19, I would highly consider giving more donations to Minnie's Food Pantry. I recommend donating with money but, if you really can, there is an option to donate a vehicle as well.
To donate money to Minnie's Food Pantry, you can click on this link.
Tournament Details
There were 5 rounds and 10 minutes for each person to makes moves. There were 32 total participants. The top players were competitive but after rank 14, I would say that the people there were more casual chess players. The players that finished in the top 3 received a reward in the form of gift cards. The people that finished in the top 3 were Cole Frutos '23, Angel Guevara '22, and Spencer Jewesson '23.
Out of these people in the top 3, Cole Frutos was the obvious chess master. He probably should've won every game, but he tied against Chase Frutos. Cole has an outstanding chess.com rating of 2032, which is 777 more than the next highest-rated person (excluding Chase Frutos).
Austin Gass and Sam Dayton tied for 2nd and 3rd place spots with an equal amount of points. Angel Guevara and Spencer Jewesson lucked out for sure. I would say that they were snubbed from being mentioned as honorable mentions in the announcements and Prayer for May 11, 2020. So, I am here to say that these two played incredibly and deserve a shout out.
With these players snubbed from second and third, I'll explain why they did not get second or third.
Tiebreakers
According to the chess.com website, "A player's tiebreak score is calculated by adding together the score points of the players they have defeated and half of the score points of players they have drawn against."
Austin Gass, for example, finished with a tiebreaker score of 10. His total amount of wins gave him 4 points automatically. His first win was against the user AveryTowns5. Since AveryTowns5 ended with a score of 2, Austin gains 1×2 tiebreaker points from this person. The one is the number of games Austin played against AveryTowns5 and the 2 is the score the beaten opponent had.
This tiebreaker score is then added with the other beaten/drawn opponents. This eventually adds up to the tiebreaker score of 10 that Austin ended up with.
For another explanation, you can visit this site. It gives a pretty simple explanation about how it works.
Conclusion
In conclusion, the chess tournament was a huge success.
Not only was the tournament itself super competitive between the top players and fun, but it also helped people in need as the Chess Club was able to raise a lot of money for people suffering from COVID-19.
Finally, to access the tournament results, you can click here.
Please stay safe and stay tuned to The Roundup for more coverage of Jesuit Clubs and Service!