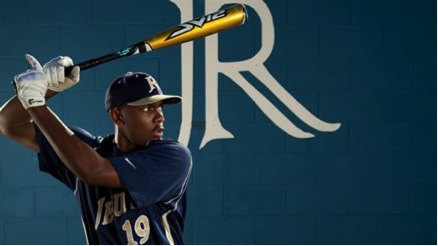 Over the weekend, I had the opportunity to meet with Jesuit baseball prodigy Josh Bell '11 and his family, and go inside the mind of the second round draft pick who is already making history. Last year, Bell signed a minor league contract with a $5 million signing bonus to the Pittsburgh Pirates, a number that beat the previous post-first round record by a whopping $2.25 million. Josh recently came back from spring training with the Pirates in Bradenton, Florida, giving me the chance to sit down and talk to him about his new life as a baseball player.
Bartlett: Josh, it's been a while since Jesuit has seen you. What brings you back to Dallas?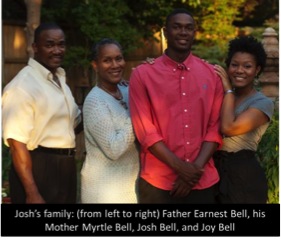 Bell: Well, I'm just here for the offseason.  I have four months to work out and get ready for the upcoming season.
Bartlett: It's good to have you back. So, you saw the Jesuit baseball team play Tuesday night?
Bell: Yeah, I saw them play Plano East and they're looking pretty good.
Bartlett: How does it feel to come back to Dallas?
Bell: It's definitely different because all my friends are away in college. It seems like a vacant city to me, but I like not having very many distractions. I can just practice and work on my craft and do the things I need to get better in order to have a good season.
Bartlett: It sounds like you're a busy man this time of year. Let's go over your story so far: What have you been up to since you graduated?
Bell: I took two classes at Northlake Junior College in Irving and then moved down to University of Texas and took two classes there. It was a lot of fun, and I got a good taste of the campus and everything. I had a blast down there!
Bartlett: And then you started training in the summer right?
Bell: Yep. I trained at UT while working out with all the coaches down there and practiced with the squad and everything. Then August came around, and the Pirates came around with a final offer, and it was one that I couldn't turn down. So I decided to change my life plan and I guess…follow that path.
Bartlett: And what was the decision making process like?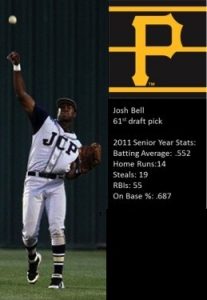 Bell: Come August, the Pirates started making offers. It was more money than I thought I could ever get, even after college. So when it came down to that, I figured I have one shot to make it to the top…and this might be my only chance. Anything can happen in college, so I figured I could just take the money and run with it…do the best I can in the league. So here I am now!
Bartlett: Is this a childhood dream recognized?
Bell: Exactly. I mean I've been playing baseball my whole life, since I was four years old. And it's great to be able to do it almost every day now.
Bartlett: So people have been talking a lot about your contract. I hear plenty of talk about how this is going to pan out. Can you clarify how the next few years are going to go?
Bell: The 5 million dollar signing bonus I signed is basically a six year contract. I have six years to make it to the majors, and if I am not there by that time they have to start paying me or put me on a major league roster. What I'm trying to do right now is make it to the major league as quickly as possible, so I have to go through the minor leagues. So I have:  low A, high A, AA, AAA (baseball leagues). So I'm trying to climb the ladder through the minor leagues. It's a process…
Bartlett: So you want to climb that ladder fairly quickly. How long do you personally think it will take you to reach the top?
Bell: Hard to say. Anywhere from three to six years.
Bartlett: So we are guaranteed to see the name Josh Bell on a major league roster in six years?
Bell: If I stay healthy and do the things I need to do, then yes.
Bartlett: I think that's the question everyone wants answered: When will we see you on TV?
Bell: (laughs) I guess that is the question isn't it. Well hopefully under six years.
Bartlett: So when you're training out near Sarasota, out in Florida, what goes on in your everyday life?
Bell: I wake up at 7:30 every morning to a meal, all made by the organization I train with. We generally train from 9:00 until 11:00 and have a scrimmage at 12:00 or 1:00 after lunch. It's just a full day of baseball. You know, train, train, train, then train some more.
Bartlett: Is it okay if I give the last question to your father?
Bell: Go right ahead.
Bartlett: Thanks. Mr. Bell, what is it like to be the father of a semi-professional athlete, soon to be professional athlete?
Mr. Bell: I'm very proud of him; he's worked very hard all his life. We've dedicated…committed, all of our life to give him everything we have. From academics and education to summer baseball and yearlong training. We're very proud of him.
Bartlett: You have a lot to be proud of. Josh, anything else you would like to say to the Jesuit Community?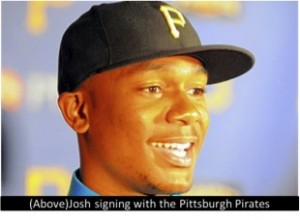 Bell: Well, I just ask that everyone pray for me, that I stay healthy and make it to the big leagues; everyone says they want to see it. And to the seniors, your last year goes quickly, so make it count.
Bartlett: And a final word. If the Rangers ever extend a hand or an offer…
Bell: Shoot (laughs). That would be amazing, really amazing.
Bartlett: Well, I think I speak for all of Jesuit when I say we wish you the best and good luck.
Bell: Thank you.