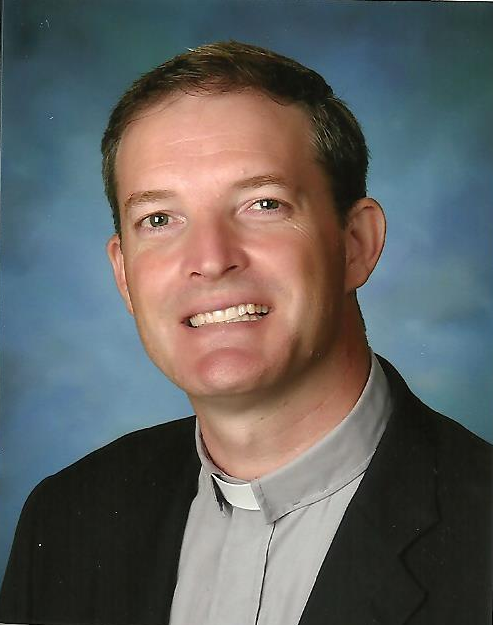 Fr. Anthony Wieck S.J. is leaving us… temporarily.  On New Year's Eve, Wieck will board a plane to Australia to complete one of the most unique events of a Jesuit's life- tertianship.  Tertianship is the final training period of Jesuit life, which was created by St. Ignatius himself.  Ignatius wanted priests of long standing in the Society of Jesus to go outside their comfort zones (ideally to a foreign country) in order to reflect, to collaborate with other priests and to hear God's will pertaining specifically to their lives.  Wieck stated its importance succinctly: "to tap into what it means to be a Jesuit."
Fr. Wieck, a native of Oregon, taught at Spring Hill College before coming to Jesuit, where he has now been for three years.  Luckily for the student body, Fr. Wieck will be returning to the twenty-eight acres once his tertianship is concluded in the summer of 2014.
To find the right location for this experience, Wieck researched several different programs on most continents and then narrowed his list down to five, from which his Provincial (his main superior in the Society of Jesus) chose the one which he thought best fit Fr. Wieck.  Another part of this process was the issue of where to work once the tertianship concluded.  Most times, Jesuits move to a new location once they complete their tertianship, but since Wieck's Provincial will be relocated after this year, it would be too difficult of a transition for the new Provincial to enter a region and simultaneously reassign one of his Jesuits.
To start his journey, Wieck will fly into New Zealand where he will stay for the first two weeks of his tertianship.  From here, Wieck will then go to Melbourne, Australia where he will remain most of the time until he comes home in mid-August.  During these seven months, Fr. Wieck will be accompanied by eight other Jesuits from six countries: Cambodia, Thailand, Vietnam, Italy, Germany, and Canada; and all the while, they will be "like students again- breaking open the Jesuit founding documents, sharing insights with one another, and praying over these things."  These nine men come from different areas of the world, with different perspectives, opinions and insights which they can share with each other to enrich each priest's experience.
About mid-way through their time in Melbourne, Wieck and his fellow tertians will re-locate for a few weeks to a Jesuit-owned house near the ocean in Sydney.  Here, they will continue their work in a new setting and, as Wieck put it, they will "soak in more of St. Ignatius directly."  After this time in Sydney, the tertians will return to a retreat house in the hilly vineyards just outside of Melbourne, where they will engage in probably the most unique aspect of tertianship: the thirty-day silent retreat.
Over the course of their lives, Jesuits go on this retreat twice, though not necessarily to the same retreat site. They go once in the beginning of their religious formation and again in the middle of their life.  The retreat is based on the Spiritual Exercises of St. Ignatius which require much reflection, deep thought and silence to listen for God's message.  After the retreat, Fr. Wieck will end up back in Melbourne until August, when he will finally return to Jesuit for the 2014-2015 school year filled with the love of God and a greater understanding of the Jesuit mission.
Whether or not he will retain his current position as a theology teacher remains to be seen; "it depends on the needs of the school," Wieck humbly explained.
Fr. Wieck is not the only priest at Jesuit who will have completed his tertianship- Fr. Billy Huete S.J. did his in 1991 in Austin, Texas.  Here, Huete studied the Jesuit Constitutions and did the same retreat that Fr. Wieck will do.  "The 30-day retreat was a very powerful experience for me," Huete said.  He also emphasized that his tertian experience was "very useful for my work" in his next job directly after tertianship.
President Mike Earsing addressed his hope that Fr. Wieck could "bring back the global sense of the Jesuit mission" to Jesuit Dallas and "to help us make sure we are manifesting that in an appropriate way."  Although he looks forward to the insight that Wieck will share with the school, Earsing did stress that "he's got a great perspective to begin with."
Now, as the first semester and the year 2013 come to a close, we all wish Fr. Anthony Wieck the best on his monumental journey with the reassurance that we will not have to part with him forever.