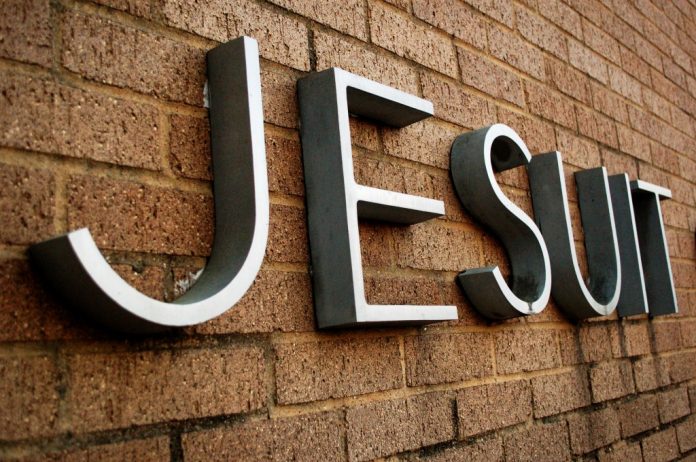 One of the most integral components of the Jesuit experience is the brotherhood experienced by every student. There are classes filled with male students making flatulent jokes, lunches with boys bragging about their Fortnite wins, hallways packed with guys fighting their way through to get to their next class.
"Being an all-guys school really changes the game for students. I feel like it helps foster community," said Connor Thomas '18, an avid supporter of the all-boy experience of Jesuit. But all of that is about to change.
Meet Melissa Pierce. Pierce is a freshman at The Loyola School, a Jesuit high school in New York City. After being pushed to attend a Jesuit school by her two parents, both alumni of Jesuit colleges, Pierce instantly fell in love with the Jesuit ideals. Being a devout Catholic herself, Pierce is heavily involved in campus ministry and is also a member of the debate team and the choir. Pierce was on track to be very successful at The Loyola School, until her parents decided to move to Dallas in the summer of 2017. Her parents planned on enrolling her at Dallas Jesuit, until they got to Dallas and learned it wasn't coeducational. Then they took that rule to Dallas County district court.
Flash-forward to spring break of 2018, only a few weeks ago, when the Pierce family took Jesuit to trial in a private settlement to make Jesuit Dallas coed, and after several days of debate, the court ruled in favor of the Pierce family. On March 15, Principal Tom Garrison signed the ruling which now mandates that, beginning with the Class of 2023, Jesuit will accept women, a ruling which became public as of March 29.
The landmark Pierce v. Jesuit College Prep. ruling means that Jesuit Dallas will now join 26 other Jesuit high schools which accept both male and female students.
"It's an interesting direction for the future of our school," said principal Mr. Garrison, "but I welcome the new chapter of our school with open arms and will do whatever it takes to make our future female freshmen feel at home."
And make them feel at home we shall. There will be a number of changes to help incorporate women, including increasing the number of women's restrooms by replacing some of the current men's restrooms, hiring a few female counselors and combining male athletic teams into fewer locker rooms to create space for women's athletic teams, many of which will soon be housed in the new facilities being built on the land across Willow.
"We're reaching out to middle schools across the city to let them know that Jesuit will be accepting women in an effort to increase the number of female applicants," said Vice Principal Mark Knize. "And in addition, we will be reviewing applications for transfer students for classes of 2020 and 2021."
Truly, this event will change Jesuit forever. So as we welcome Melissa Pierce as well as other female students to our Jesuit experience, we look forward with a positive attitude at what the future holds in store.
April Fools :)