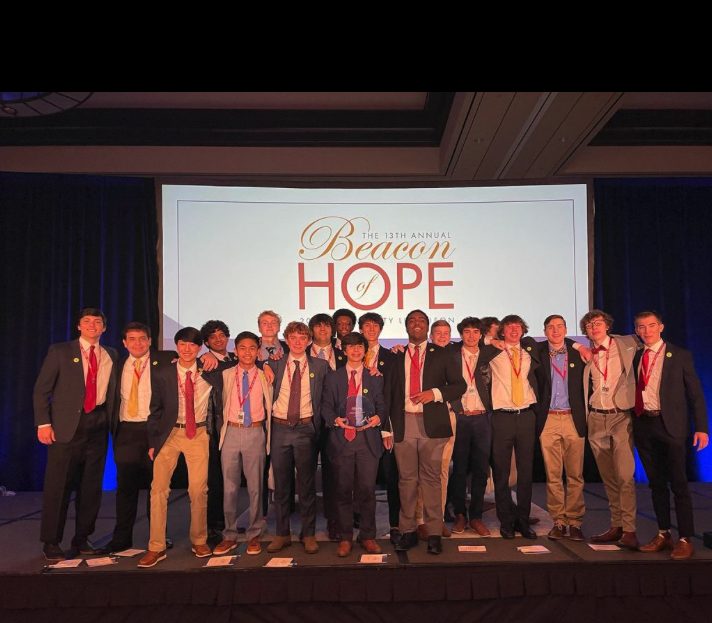 On March 9th, Jesuit Hope Squad attended the Grant Halliburton Foundation's 13th Annual Beacon of Hope Community Luncheon, located at the Omni Dallas Hotel.
At the luncheon, Jesuit Hope Squad was presented with the Beacon Award for their role in mental health awareness and suicide prevention on Jesuit Dallas's campus and the surrounding DFW metroplex. The Grant Halliburton Foundation works to "strengthen the network of mental health resources for children, teens, and young adults, promote better mental health, and help prevent suicide."
Attached below is a link to Grant Halliburton Foundation's YouTube Channel with a video sharing the 2022 Beacon Award Recipients – Jesuit Hope Squad.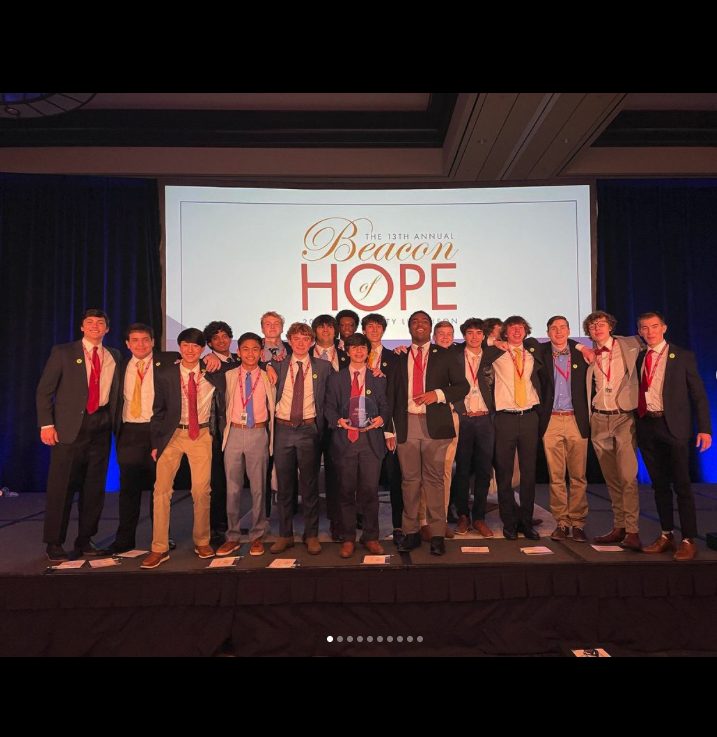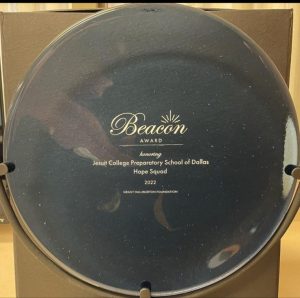 At the beginning of the event, while attending the pre-event before the luncheon Jesuit Hope Squad members created drawings, jammed out to music curated by DJ Lucy Wrubel, and socialized with other guests attending the luncheon.
Here are some photos below from the event: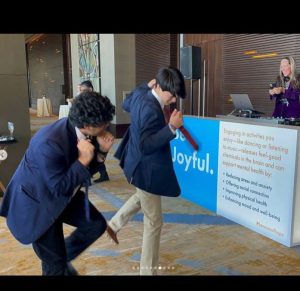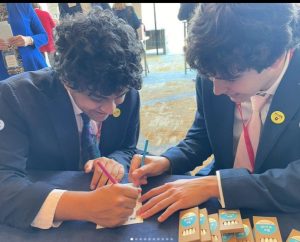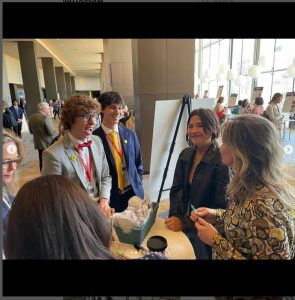 The keynote speaker of the Beacon of Hope Luncheon was Zak Williams, Mental Health Advocate and Speaker, CEO, and Founder, PYM. Mr. Williams gave a riveting conversation and moderator Jenny Anchondo Emmy Award-winning CW33 Anchor did a fantastic job guiding the conversation. The conversation focused on mental health awareness and steps you can take to focus on one's own mental health.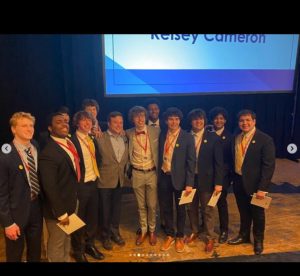 Hope Squad members after the presentation had the opportunity to thank Mr. Williams and have a conversation with him.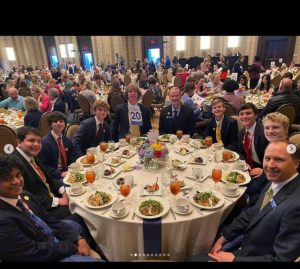 Hope Squad enjoyed a great lunch of cooked chicken, and a side salad, along with 1 out of 2 dessert options.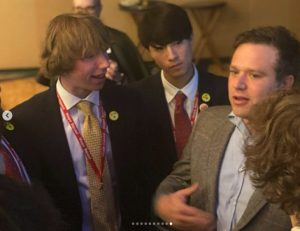 Sam Dunkerley '22 – a senior on the Hope Squad said, "To be awarded the Beacon of Hope was a special moment for the Hope Squad. Because it proved to us that what we stand for and the things we do to spread awareness actually mean something. It also shows that our impact is not only helping our school but our community and our entire country. My favorite part of the Beacon of Hope Luncheon was listening to Zac Williams' story of Depression and dealing with the death of his father, late actor Robin Williams. He had so much insight into self-care and how depression affects people. Hope Squad spreads awareness of suicide and provides self-care tips to students. Many of my friends and classmates talk about the importance of Hope Squad on the community and how they feel heard."
As a Jesuit Hope Squad member myself, the 13th Annual Beacon of Hope Luncheon was an honor to attend. I enjoyed the festivities and the keynote address given by Mr. Williams. Receiving the Beacon of Hope Award felt great, knowing the work we are doing has impacted a multitude of students on campus and the surrounding community.
Stay tuned to the Roundup for more information regarding the Jesuit Hope Squad!