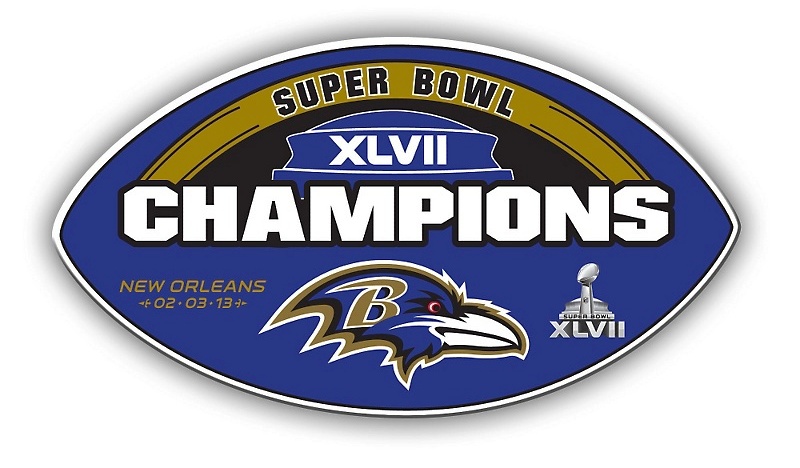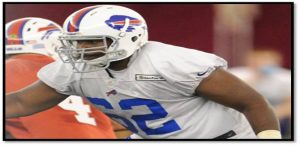 Once a Ranger, always a Ranger as they say.  One former Ranger has reached the pinnacle of professional sports, being named a Super Bowl Champion on February 3rd, 2013 as a member of the Baltimore Ravens.  A name recognized by many around the Jesuit community, Reggie Stephens '05 has set a new standard for Jesuit athletes that turn a dream into reality.
When Reggie turned up on Jesuit's campus back in 2001, he was just a large, athletic kid from Rowlett.  Until the urging of then-head coach Bob Wunderlick, Reggie was focused on basketball and had no plan for football in his four years as a Ranger.  On convincing Stephens to join the football team, Wunderlick said that "the only 'awesome' thing [I] did was talk this big freshman basketball player into playing football.  Reggie did all of the hard work, both in high school and in college."  Naturally born a big kid, Stephens played offensive-line, particularly center.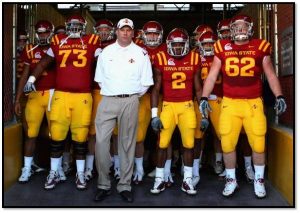 After four stellar years at Jesuit, Reggie took his talents to Iowa State, becoming a Cyclone and invigorating a once dismal program.  Stephens immediately made an impact in Ames, Iowa, and helped get the team back to a bowl game.  As a team captain, just as he was at Jesuit, Stephens was a key component of 14-13 Insight Bowl victory for the Cyclones – just its third bowl victory in team history.
In 2010, Stephens was drafted in the 7th Round of the NFL Draft by the Cincinnati Bengals.  This became the start of a roller coaster ride for Reggie, including two stints in Cincinnati, two in Chicago, one in Buffalo, and finally one in Baltimore.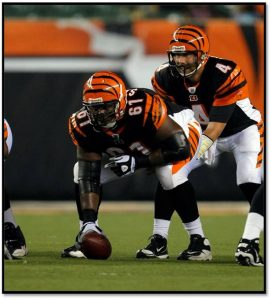 After, "bouncing around the league for a little bit, I found an opportunity with Baltimore," said Stephens.  Barely a month before the Super Bowl was to take place in New Orleans, the Ravens signed the second year center to the practice squad – where he has been with every team he has been employed by.  Nonetheless, a month later, a team propelled to the Super Bowl by the retirement of Ray Lewis was playing on the biggest stage of football, and Reggie was lucky enough to be part of it.  Practice squad players, which are usually paid significantly less, are allowed are on the sideline wearing Ravens gear, and in addition, they, too, receive Super Bowl rings, which Reggie described as simply "awesome, knowing [that the Super Bowl] is the pinnacle of football."  Furthermore, Reggie said being in the Super Bowl atmosphere was breath-taking and inspiring "to see the team be successful in the biggest game of the season."
After experiencing the top game in all sports, Reggie returned back to Dallas to visit with family and friends and recount his journey in the NFL thus far.  When asked what it's like to be a professional football, Reggie said that "it's a dream come true and a lot of fun to get paid to do what [he] love[s], but at the same time it's a lot of hard work and determination."  Stephens is the first former Jesuit Ranger football player to be a member of a Super Bowl winning organization.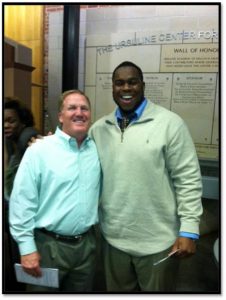 In the words of Coach Wunderlick, Reggie "is a class act and a great person." Reggie definitely is nowhere near the end of the line playing professional football; in fact, he is just beginning.  In Wunderlick's words, he "just signed another deal with the Ravens, and hopefully [we]'ll be seeing him playing on Sunday this year."  Jesuit and The Roundup wish Reggie the best of luck and many, many more Super Bowl rings!