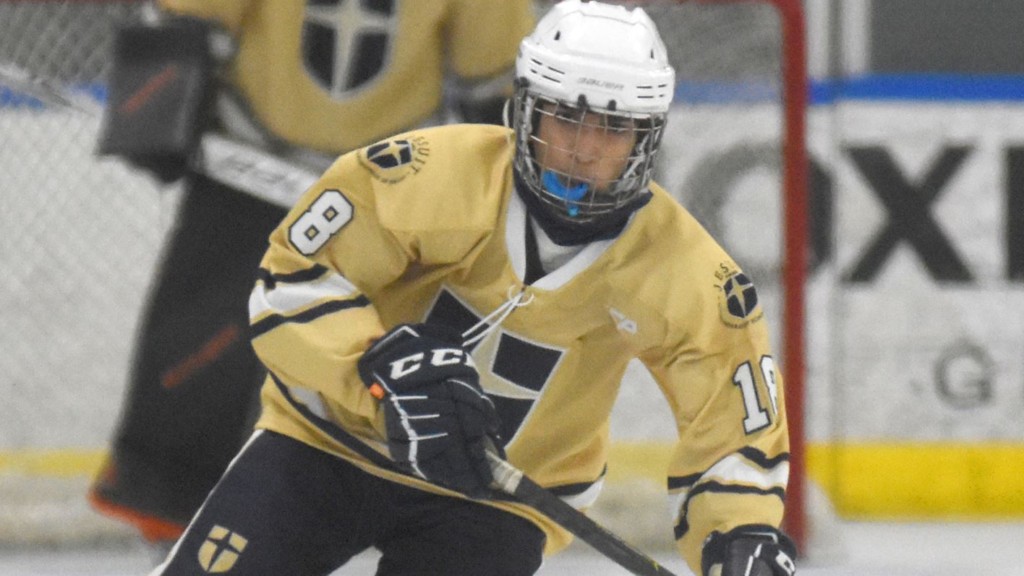 Lately, it has not been pretty for Jesuit hockey. Jesuit has some time to turn the tide, but with their recent performance against Plano West, is it possible?
Before I begin, the league postponed the Southlake Carroll season opener to a later date.
Game 1: Jesuit vs. Frisco
Jesuit started the season poorly, losing to Frisco 5-2. Frisco mustered a 2-0 lead, and while Jesuit was able to score 2 in the 3rd period, Frisco went on to score another 3.
The new season's first goal came from Jack Sweda '22 on a power play with 9:28 left in the 3rd period. Eight seconds later, though, Frisco was able to extend their lead up to 4-1. Charlie Cohen '22 scored the second goal for Jesuit with 5:38 left to go. Frisco scored their last goal with 32 seconds left on the clock.
Despite having more shots than Frisco (34 shots-31 shots) and fewer penalties (4 pens-1 pen), Jesuit could not score.
Game 2: Jesuit vs. Coppell
Things started to look even worse for Jesuit in their 2nd game against Coppell as they lost 5-1. Jesuit tied the game in the 2nd period with 6:28 left to go 1-1, but Coppell struck hard with four consecutive goals.
The only scorer for this game for Jesuit was Alec Rahlfs in the 2nd period.
Honestly, an 0-2 start is not that bad. The Dallas Cowboys were able to win a SuperBowl even though they started 0-2. The Miami Heat would come back 0-2 in a series against the Mavericks to win the championship (bad memories). An 0-2 start should never be too concerning.
Game 3: Jesuit vs. Denton County
Jesuit Hockey, for the first time (AT&T Metroplex League), went 0-3 in the first three games. This one was a high scoring affair as Jesuit lost 5-4 to the Spartans.
Charlie McCarthy had a career day for Jesuit. He scored all four goals for Jesuit with William Sahadevan and Asher Yarbrough, both having two assists.
Jesuit was up 4-3 with 6 mins remaining but was not able to hold on.
Game 4: Jesuit vs. Flower Mound
Finally! Jesuit's first win of the season came against Flower Mound as they break the three-game losing streak.
They had three different scorers in Ryan Virkar, Santiago Diaz, and Seth Dragojevic.
Maybe things are finally starting to finally look promising, like in the Leveling Tournament where Jesuit finished 2nd?
Game 5: Jesuit vs. Plano West
After the much-needed win against Flower Mound, Jesuit got 'Braziled' by Plano West. I say 'Braziled' as Brazil surprisingly lost 7-1 in the World Cup against Germany. Four of the seven goals for Flower Mound came in the 1st half and mostly destroyed any chance Jesuit had at coming back.
It could have been 7-0, but Seth Dragojevic put up a garbage-time goal to save Jesuit from getting swept horribly.
Two years ago, when Jesuit finished 4th, they were able to destroy Plano West 8-2. Plano West was not even in Varsity Gold last season. This game was also Plano West's first victory in the season, and this game accounts for almost half of all their season's total goals.
Conclusion
Jesuit's defense has been horrendous this season, allowing a league's 3rd worst 24 goals in their five games of play. Even worse, their offense has struggled to find the net as they have a league-worst 11 goals scored.
With a season plagued with injuries, Jesuit needs to find a way to turn things around quickly, or else it is going to be a long season.
The Jesuit Ranger Experience Podcast will have an episode featuring Coach Smith out on November 4th to talk more about the hockey season and his accolades as a professional hockey player.
Check back to The Roundup for more Jesuit Hockey news!