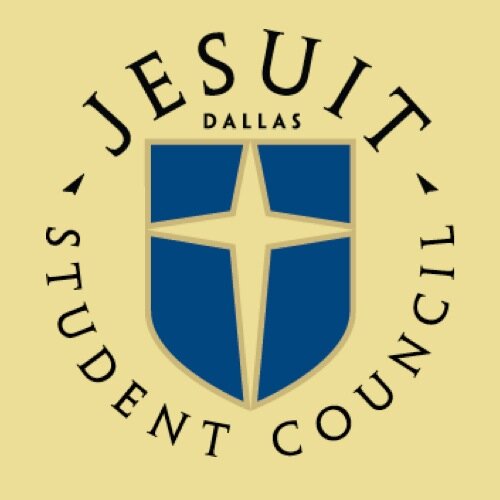 Every year Jesuit freshmen struggle to decide who they want to represent the values of their class. With so many students just meeting their classmates for the first time this year, it can be difficult to know who to vote for. Hopefully this article can inform freshmen of who they should vote for.
The Candidates
Cason Clarke:
The reason to select me for Student Council is because of my experience, creativity, and intelligence. At my prior school, I was involved in National Junior Honors Society, or NJHS, Student Council, and I served as an ambassador for school visits. I was elected President in NJHS, and have led various service projects, held a raffle to raise money for the school, and directed a middle school talent show. Finally, through hard work and discipline, I have been able to keep my grades at an A average. I come in everyday early and stay late to do things such as master concepts with my math teacher, or to revise essays for English. It's not the fact that I get the grade, it's how I get the grade. Through this process, I have been able to enhance my learning skills and develop a sense of responsibility that can and will be translated into Student Council. Through Jesuit I have been able to develop an unparalleled personality. I'm always there for a good laugh. My job as a student council rep is to listen to the people. My three main leadership qualities are open ears, open eyes, and open ideas. Any idea is welcome, I will listen to what you have to say, and I will do my best to make your dreams a reality. 
Rishi Danda:
Leadership is defined as the ability of an individual to influence and guide others in an organization. I am the best candidate for student council because I am a man for others. Being a man for others has many parts to it. It starts off by taking care of your community and preserving the friendships you make there. It then leads into leading that community in any way that you can. By leading your community with integrity, inspiration, and passion, you are able to lead your brothers at Jesuit through the journey that is freshman year. I strongly feel that I embody all these traits as a leader and should be considered as a representative for the student council. Currently, I am part of the freshman basketball team, band, Debate, Freshman Initiative Team, and yearbook. A leader must first be able to communicate with the members of the group that he leads. Once that mutual communication has been established, the leader must passionately inspire his brothers to better themselves, as well as their community. But just as important is for that leader to have integrity and hold themselves accountable. I embody all of these traits and should be voted for student council.
Max DeGroote:
The brotherhood of Jesuit revolves around individual relationships with each one of your peers so that you can achieve the 6 points of a graduate at graduation. As a firm believer in the Jesuit brotherhood, I will do my best to instill brotherhood by responding to everyone's needs and provide that information to the council so Jesuit students and faculty can perform at their very best. 
As a member of the cycling team at Jesuit, I represent my school by being a participant in races and practices. With the addition of the new off-road cycling course behind the Anderson lot, I have put in 110% effort to respond to this new development, so I can represent Jesuit best by performing at a high athletic level. Improving something you find almost new issues is hard because of your relationship with that place, because of this I would ask for input from my classmates. I would do this by having "suggestion docs" on Google Docs sent out weekly, so that the Student Council can receive input to best improve Jesuit. This past summer, I had the privilege to go to the National Advanced Leadership Experience, a Boy Scout program. I learned how leadership can have a positive effect on people in a negative environment,  what it means to be a leader and how to find ways to lead on a daily basis. 
Cole Hatzmann:
Serving on the Student Council of Jesuit Dallas would be a great honor.  Not only did I practically learn to walk in these halls, but I have grown up watching three brothers experience the gift of a Jesuit education.  I know it is something to appreciate and not take for granted.
Faith, tradition, and academic excellence are the hallmarks of the Jesuit experience, and I believe I am equipped to not only support those ideals in others but also represent them as a leader of our Freshman class.  Through my grade school involvement in the student council, I learned to think beyond myself and consider what is best for the entire school.  Even in my short time as a Jesuit student, I can see the benefit of seeing classmates and teachers as companions.  No one should be a stranger here – we are all responsible to each other and to our Jesuit experience.
My leadership skills are being developed through Hope Squad, Freshman Advisory Board, Boy Scouts, and athletic teams.  Through all of these experiences, I work to respect others no matter our differences.  In turn, I hope to earn respect by being approachable, trustworthy, and hardworking.
I believe the most important thing I can offer is to find ways to support all students to be their best – in the classroom, at lunch, on the sports field, or serving in the community.
Christopher Matthews:
Being elected comes with many responsibilities: benefiting the community positively, bringing creative, and positive ideas and being honest. To be an elected official, you are held to a higher moral code: being honest, having compassion, not giving up when things are hard, and always being a leader and an example. If elected I would be held to this code. I would like to think I am a leader by my actions and decisions. Playing sports strongly represents our school, and this year I have participated in football and crew. Playing sports is something that is very healthy and important in our lives. Being active in the community is very important whether it be a club or service or just building relationships with our fellow brothers. Although Jesuit is a great community, there is room for improvement. By adding more in school events will help other students that have a hard time meeting or making friends. I like to believe that I am an honest, committed, and hard working candidate, all traits for a great leader and possible president. With honesty, students or petitioners will learn to trust their representative. As a leader I will fight to listen to your concerns and needs.
Max Sabogal:
I should be elected because I know how to work with people. I am an honest person who works hard for what I feel is right. Jesuit is already looked upon as a great school and that is why I chose to go here. I represent my school by being honest and hard working in everything that I do. I represent my school by getting good grades and being involved in extracurricular activities such as football, soccer, and the Freshman Initiative Team. I would like to expand the programs that Jesuit has in place that help students that are feeling overwhelmed to get them back on track. I would also like to help the kids that may not have as much help from their parents to make sure they are not missing any opportunities that Jesuit has to offer them. The leadership qualities that I possess are compassion, honesty, discipline, integrity and empathy. I am the oldest of four siblings, and I have practiced these traits most of my life. I was voted captain by my soccer teammates on my previous team, and when I joined a new team this season after a couple of games, the coach made me team captain. I recognize that the popular decision is not always the best, and I communicate well to make sure that the correct decision is made. When I make a mistake, I try to learn from it and do better the next time.
Brannon Suchala:
Sometimes to be a leader, you need to recognize responsibilities without reward. Our football team was challenged with raising more than $50,000 for the Down Syndrome Guild of Dallas through the Buddy Walk. I helped contribute by raising more than $1,000 for the foundation. During the walk, I found it very empowering to represent the Jesuit football team and community. I feel this was a moment where I embodied the mission "Men for Others."
I feel as a class president you need to recognize your responsibilities. In addition to attending required events, you need to lead by example and treat others with respect. Currently, I represent Jesuit as a student-athlete in soccer and football and academically in the Chinese Club. As a servant leader, I commit to the organization and the mission by working wherever needed. During football, I would help my team from the sideline by paying attention and praising success, and encouraging a teammate who made a mistake. If selected as a representative, my goal would be to respect other's opinions and guide our class with integrity. 
Conclusion:
Hopefully these reflections from the candidates will inform you, the reader, about who you will vote for. Freshmen, please vote for your class representatives.
Tune into The Roundup for more STUCO news!