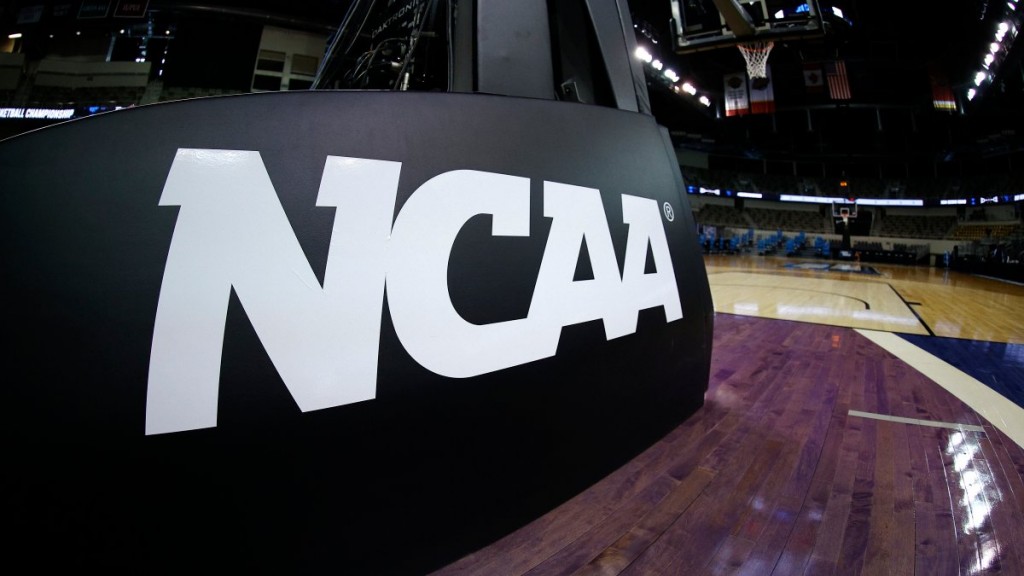 The new NIL (name, image, and likeness) rules have been in place for a while now, and they've had major ripple effects across the college sports landscape. For those who aren't familiar with the new rules, they permit college athletes to benefit off their name, image, and likeness (basically, it lets them make money). That offers those athletes with potential endorsement deals with some of the biggest brands in the world, and it offers unique opportunities like the much-desired return of EA Sports' College Football video game series that was discontinued in 2014. But the real question seems to be, what really do we make of these groundbreaking new rules? What are the positives? What are the negatives? Well, that's what this piece will delve into. Here we go.
Positives: Money and Endorsement Deals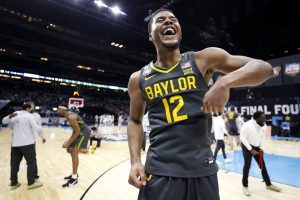 In the past, college athletes weren't allowed to benefit off their name, image, and likeness. They were unable to get the massive billboards in big cities and massive endorsement deals with companies like Sprite or Beats that NFL and NBA stars got. But now all that has changed. The only contingency is that schools are not allowed to directly pay players money, but when do the athletes sign endorsement deals with those companies?
That's when the money is going to start flying in. Having the opportunity to make revenue on not only how they play, but how they live their life off the court/field/whatever is a once-in-a-generation opportunity for these athletes, and it serves to amplify just how massive a change this is for college sports. This has been debatable topic for the NCAA for a while now, and while they've considered altering the rules in the past, they (obviously) never took these kind of steps. However, a question emerges as we dig deeper into this topic: in terms of money . . . who actually gets paid?
Negatives: Not Everyone Gets to Share the Wealth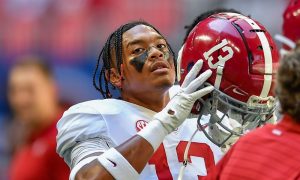 Apparently, only the superstars of college sports get majorly paid. Now let's go back in time a couple of years for a second. Imagine guys like Trevor Lawrence, Zion Williamson, Tua Tagovailoa even. Can you imagine how much they would have been paid if the NIL rules had been around in the last few years? Therein lies the issue: not everyone will be paid the money they want to be paid.
Now, you might think, "Well, that's true of everything! Not everyone will get paid the way they want to be paid!" But the problem is that it sounds like all the athletes across all the teams likely think that they're going to be paid along the lines of guys like Chet Holmgren, a top-3 recruit in the 2021 class and recent Gonzaga commit. There's a chance Holmgren, with the amount of companies that will call his name and urge him to sign deals, will be the highest-paid player in college basketball and possibly the highest-paid athlete in college sports just because college basketball is as hyped-up as it is. Of course, he won't get paid anything close to the salary that your standard NBA player makes, but he'll still make a considerable amount of money. So there is a sense of . . . unfairness that lies in these new rules in terms of who gets paid how much.
Positives: Athletes Get Payoff for Their Efforts
In the past few years, one of the media's biggest complaints for college athletes is that they didn't receive any payoff for the work they were putting in. But now, with the new rules passing, they finally will get semblance of payoff. As I mentioned earlier, the schools cannot pay the athletes directly. But now that these athletes know that positive play in their sport of choice can, and likely will, result in a solid sum of money being taken in, surely they feel that is some sort of payoff for their actions. I feel like that will motivate these athletes more than ever to attend college and get to play on a team in that kind of college environment. Basically, with the times we're in, money for college athletes becomes more critical than ever, and the NCAA picked a good time to finally break ground with the new laws.
Negatives: The Insanity of the Transfer Portal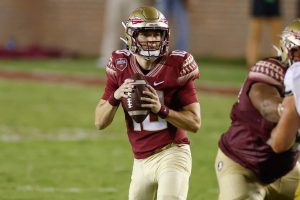 This one isn't as big of a deal as the previous ones, but it's still a factor nonetheless. When the NCAA announced that they granted everyone an extra year of eligibility due to COVID completely turning the sports world upside down, many saw that the transfer portal was already going to be insane. But now with new NIL rules passing, it's going to ramp up to the extreme.
The dominant thought in minds of athletes is: "'Where can I go to maximize my financial portfolio? Am I talking about this school, city and fan base with the potential to give me more followers ($$$$) or that one?'" (That quote is not mine, I pulled it from a Forbes article written in July 2021. Check out the article here. But now, that will take up even more headspace in an athlete's mind and winning will take even more of a backseat than it ever has, and that will result in tons and tons of players looking to take their talents to a place where their talents can be maximized more. And that will lead to a massive clogging of the transfer portal. So….have fun with that!
My Final Thoughts
Paying college athletes based on the NIL rules was a long time coming, and it needed to happen sooner rather than later based on everything that was happening, both in the sports world and just in the world in general. There may not be a fair amount of pay coming to each and every college athlete, but that's somewhat to be expected based on how salary works just in general. And the transfer portal, which was already looking pretty crazy, will now be jam-packed with players likely looking to bolt from smaller schools to more . . . household-name schools. You know what I'm talking about. Alabama, Clemson, Florida, Ohio State for football. Duke, North Carolina, Michigan State, Kansas, Kentucky for basketball. That kind of thing. Schools that will maximize their talent more and allow them to have more national recognition. And we all know what more national recognition means, right?
Well, that's it for this piece, but stay tuned to The Roundup for more NCAA and sports news!