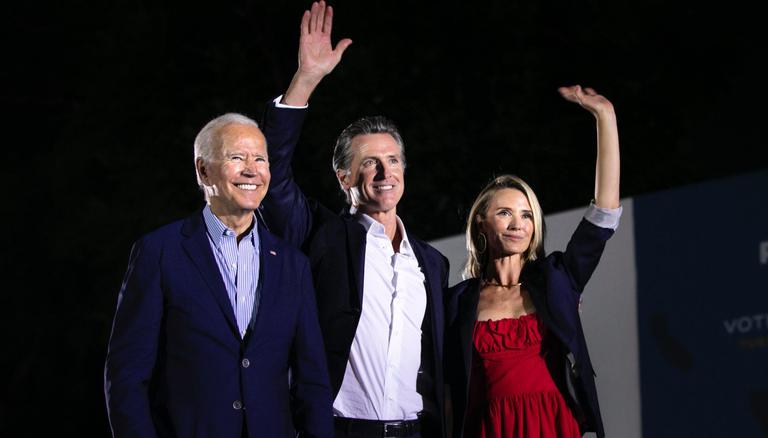 On September 14th, the nation waited for California's recall election results. Republicans rooted for leading conservative candidate, Larry Elder (R), while Democrats stood loyal to a sitting governor, Gavin Newsom (D). Sixty-two percent of voting Californians opted to keep Newson, leaving Elder no chance of winning.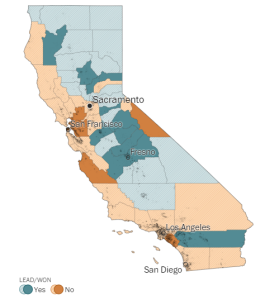 The question now is: How will this sudden challenge to Newsom's power affect his outlook on state policies? Will he adopt a moderate outlook to please the 38-percent of voters who dislike him, or will he maintain his politically progressive practices?
Newsom's Post-Recall Promises
Newsom affirmed he "respect[s]" his opposed voters and holds a "deep sense of responsibility" for their disgruntlement. He reiterated that opposed voters "matter" and the "care[s]." In the same statement, he finished by saying "I'm going to do my best to have their backs as well."
Beyond these vague and meaningless affirmations, Newsom hasn't promised and has no need to implement, real policy changes desirable to conservatives. This is owed to California's supermajority Democrat state legislature and predominantly Democrat population. Conversely, Newsom cheerfully defined his victory as Californians calling for progressive state policies.
Tonight, California voted NO on the recall and YES to…
Science.
Women's rights.
Immigrant rights.
The minimum wage.
The environment.
Our future.

We rejected cynicism and bigotry and chose hope and progress.

Thank you, California.

— Gavin Newsom (@GavinNewsom) September 15, 2021
In that Twitter post, Newsom deemed himself an advocate for science and the environment, even though he implemented COVID-19 restrictions based on science which he personally did not follow, and failed to effectively fund wildfire prevention – thus harming the environment. Furthermore, the post didn't acknowledge many of the issues facing everyday California. Newsom hasn't discussed tax burdens on small businesses, high living costs, and California's struggling education system.
As for Elder, he stated after the election, "we may have lost the battle, but we are going to win the war" and to "stay tuned." Other than his conceding speech, Elder has been quiet. However, prior to the election day, he was asked whether he'd run for governor in 2022. He responded, "I have now become a political force here in California . . . I'm not going to leave the stage."
Newsom's Enacted Policies Post-Recall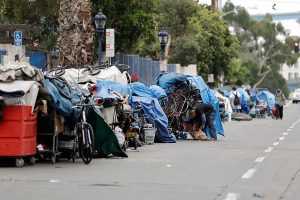 In practice, Newsom's post-recall policies mirror his progressive policies prior to the recall. To combat homelessness, Newsom signed in to order a 100 billion package that aims to build affordable housing and provide social services to the mentally ill, homeless population. This lenient rehabilitation through welfare hasn't worked in the past, and many conservatives are interpreting this legislation as a continuation of high taxes and homelessness toleration.
Secondly, Newsom signed the Momnibus Act which expands health care funding to pregnant women and newborn infants disenfranchised by "systemic racism." It's expected that the expansion of the welfare state doesn't please conservatives and libertarians.
Lastly, California is the first state to impose COVID-19 vaccine mandates for K-12 public schools. And though the FDA hasn't approved a vaccine for children 11 years or younger, Newsom expects that age range to receive vaccines once approved.
A Return to Californian Normal
In retrospect, the 2021 recall election seemed to be a minor hiccup in California politics. Governor Newsom is maintaining his progressive policies and ignoring his powerless, opposing minority. The majority of Californians voted for their politician of choice and will be pleased with his returning policies. As for that minority, they will either need to persuade many minds to their cause in the 2022 governor election or leave the state to a more conservative one.
This article ends the 2021 California Recall trilogy. Make sure to read the previous two to be caught up!
Will Californians Kick Governor Newsom Out?
The 2021 California Recall: Who Will Win?
The Washington Post
ABC News
California Governor Gavin Newsom YouTube Channel
GovTrack
NPR
US News
The Hill
LA Times
gov.ca.gov