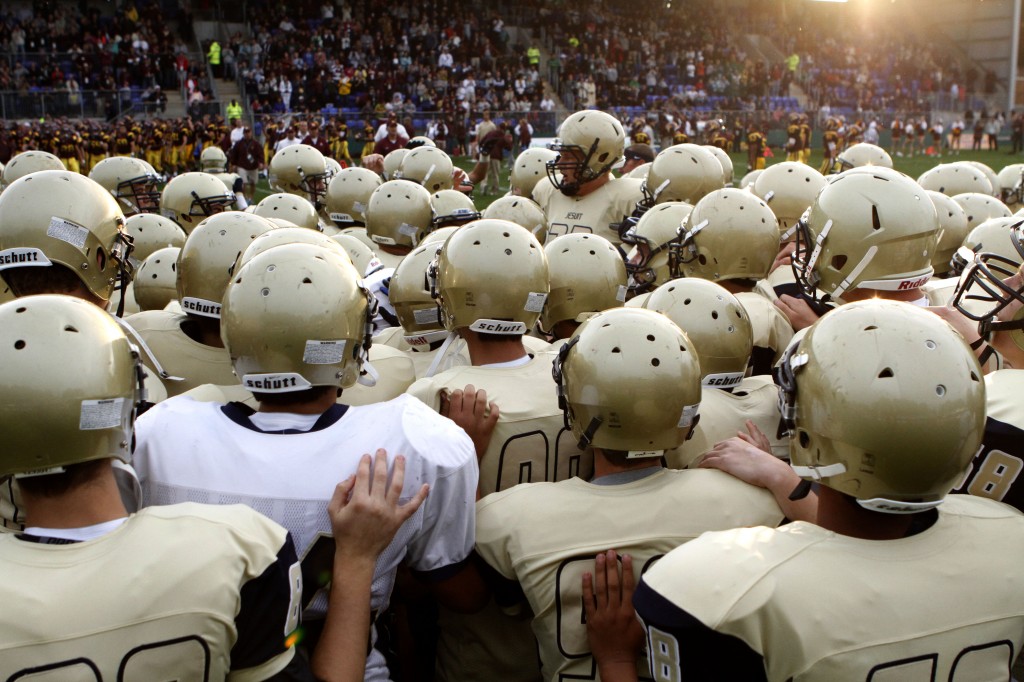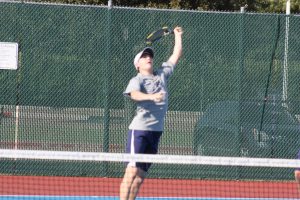 The buzzer beater shots.  The winning Hail Mary catches. The walk-off homeruns.  All these and many, many more are moments athletes, regardless of the sport, live for.  Being an athlete is more than the workouts, the game, the fame, or the success; it's much more.  Being an athlete calls for one to give his entire body, his entire mind, his entire spirit to a particular athletic endeavor.  Being an athlete is about being something bigger than yourself; being an athlete is a lot of things.
At Jesuit, there are 18 different sports teams that a student can be a part of.  Each team comes with not only its challenges and its rigors, but also its benefits and joys.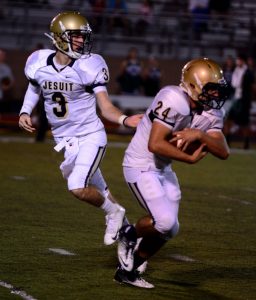 Some people don't understand the true meaning behind being an athlete.  Often, most say, "It's just a game."  In the long run, yeah, it is "just" a game, but when analyzed thoroughly, one can see the reality of what being an athlete truly means.
Personally, I was a member of the football team for four amazing, memorable years.  To me, being on the football team was a privilege and an honor.  Being a Jesuit Ranger football player to me was representing our school on the gridiron, showing the state of Texas what Jesuit men are made of.  Even if I could go back to my freshman year, fully knowing what teams would win state championships in the next four year, I would still pick Jesuit.  Being a part of that team was being part of a brotherhood stronger than any common eye could see.  Over those four years, I learned what commitment took; I learned what heart and desire were all about; I learned what it meant to play for the love of the game.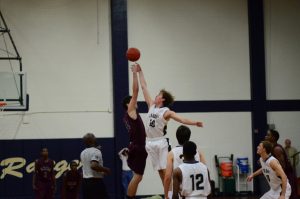 When football finally came to an end for me, it hit me like a train chugging at full speed.  It hurt.  To have something that was such a big part of your life ripped away like that was the most painful thing I've ever experienced.  Losing in the playoffs, when things couldn't get any better, was even worse.  The tears and the pain of all the seniors after the game brought it all back down to earth.  Maybe this is what being an athlete is – loving the sport you play so much that it hurts when it ends.
Maybe being an athlete is something else.
Sitting down with fellow football player Chris Cruz '13, he offered some insight into what being an athlete can be.  Chris introduced the idea that "being a student-athlete means doing more than just attending the school I go to.  It allows me to be a part of a team and opens up the possibilities of having fun and enjoying what Jesuit has to offer."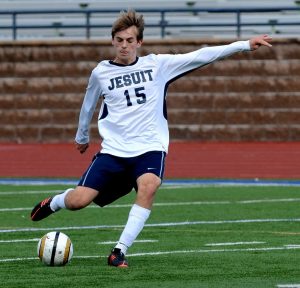 Maybe being an athlete is something people just do for fun.  At the core, sports are fun, but the harsh reality is that they are not always a stroll in the park.  Sports are sometimes 6 A.M. practices, after-school lifts with Coach Weeks (who always yells, "Yuh!"), or even making the choice to not put that high fat, greasy, fried crispito from the cafeteria into your body, going the extra mile.  Like cross-country and track-and-field member, Michael Boone '13, said, "We run for loooong distances and are expected to give it our all. That leaves you tired and dead. Your legs want to give out, your lungs are on fire, and yet somehow you keep moving."  This shows that sports aren't always the "fun" that they are cut out to be.  But overall as Cruz revealed, being an athlete is the gateway to enjoyment, having fun doing something with people like you.  In the grand scheme, athletes do it for fun, simple as that.
Even then, however, being an athlete can be more.  It can be about the quest for success, the "road to state" as most students in high school refer to it as.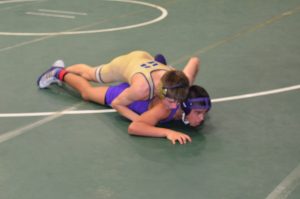 An annual state powerhouse, the lacrosse team has fallen short the past couple of years, losing to HP in the semi-finals last year and falling to Coppell the year before in the championship.  Despite all these obstacles, the players have never given up and never missed a beat. As Duke lacrosse commit, Garret Van de Ven '13 said, "Every year we get so close and it makes us strive for a better year next year. Now that this is my last year at Jesuit, me and the other seniors are working harder than ever to bring home that trophy."
Maybe the root of being an athlete is wanting to be on top by the time the season ends.  Just as the lacrosse team has never stopped wanting to be the Texas State Champions, every athlete definitely fantasizes about diamond-encrusted rings with the letters C-H-A-M-P-I-O-N engraved on top in stunning silver.
Even in the words of cyclist Andrew Nolan '13, "Seeking state championships is what sports are all about.  No matter what sport someone plays, they are driven to be the best of the best and lift that trophy when it's all said and done."
In the end, every athlete dreams of being "numba one", so maybe being an athlete is about being the best, striving for excellence and glory.
Again though, maybe being an athlete is still something else.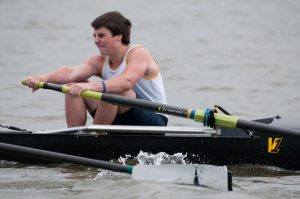 My brother, Jackson Johnston '16, offered some insight in what being an athlete can be to someone.  While most would say this is immature, to him "part of being an athlete is looking good reppin' (representing)  that blue and gold."  In a way, that can be right.  While being an athlete isn't about having the coolest cleats, nicest glove, or best stick, looking good and representing your school is a key component of being an athlete.
In an age where kids are used to Oregon having a new helmet every Saturday and the Warriors experimenting with sleeved basketball jerseys, new uniforms and looking good out on the field is almost a must.  This has been manifested all around Jesuit athletics.  The football team introduced new gold jerseys; Cross-country decided to stray away from yellow and incorporate Vegas gold; Lacrosse, too, has showcased new uniforms this season.  In a world where sports are somewhat about fashion, looking good can only make an athlete play good.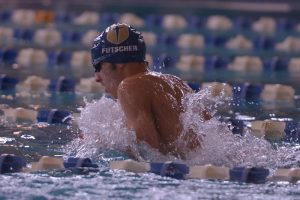 Being an athlete is a plethora of things.  Being an athlete is about being something bigger than yourself, playing for the love of the game, playing to enjoy yourself, playing to be on top, playing to look and feel good.  Athletics are always an extracurricular that kids have been able to thrive and grow in.
However, being an athlete to me may not be what it is to Jake Oliver '13 (football) or to Hunter Hill '13 (lacrosse) or to Bryan Stankey '13 (basketball) or to Hayden Meshell '13 (hockey).  Being an athlete is different to Eric Futscher '13 (swimming) than it is to Kevin Ly '13 (wrestling) or to Ryan Terry '13 (crew).  Being an athlete is whatever the athlete wants to make it.
Being an athlete truly allows one to succeed not only in sports, but also in life, as it allows one to experience both failure and success.  Being an athlete is one of the greatest things in the world.
Featured photo by Jack White '13