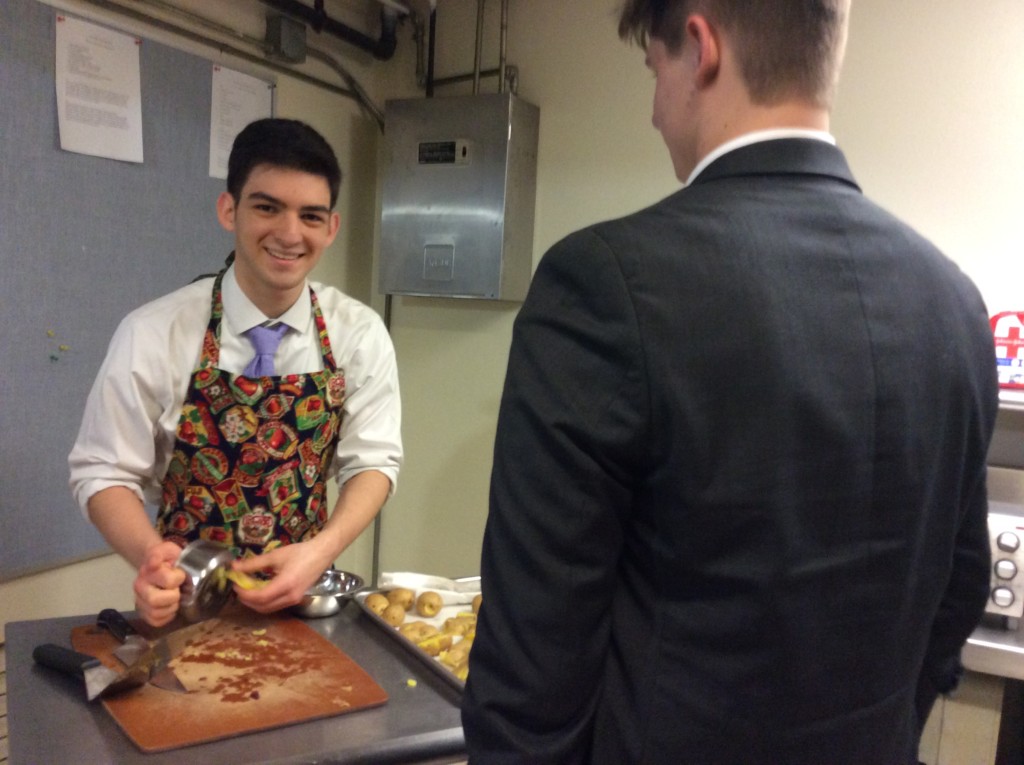 Steak sizzling, cheese melting, mouths watering, it is just a typical meeting for the Jesuit Culinary Society. On February 20, 2018, the cooks-in-training met to make flank steak with chocolate cocoa and chili powder rub, complimented by Yukon Gold baked potatoes topped with bacon and melted cheese.
"The steaks are pan seared for about ten to fifteen minutes to get a warm center," senior Kevin Portner explained. Kevin and his mom, who helps run the club with Ms. Julie Carver, have been making food together ever since he was little. His favorite part of the culinary society is that "we teach " the other guys learning how to cook, especially since they will be going to college soon and it will be a great experience for them to have."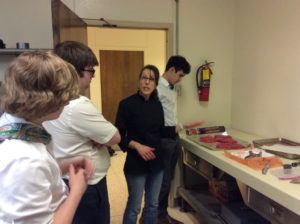 Wanting to start the club ever since their sons attended Jesuit, Ms. Carver and Mrs. Portner have been working on the club since the beginning of last year. Mrs. Portner, a professional cook with twelve years of experience and a teacher at a cooking school brought to light the main reason for starting the club. "I love seeing people light up when they learn to cook for themselves. It is one of life's greatest pleasures to learn how to fix yourself a satisfying meal and have the opportunity to make what everyone loves. Everyone loves food!"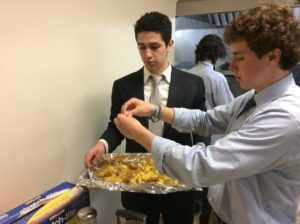 Senior Kevin Walker '18 explained that they "are trying some menu items for the lent season," but so far have made "Texas sheet cake, green chili, and tacos with buffalo meat."
The club tries to meet once a week, usually before school, to make a wide range of culinary masterpieces. If you are interested, be sure to contact Mrs. Carver at jcarver@jesuitcp.org to be signed up for meeting announcements and other information about the club.