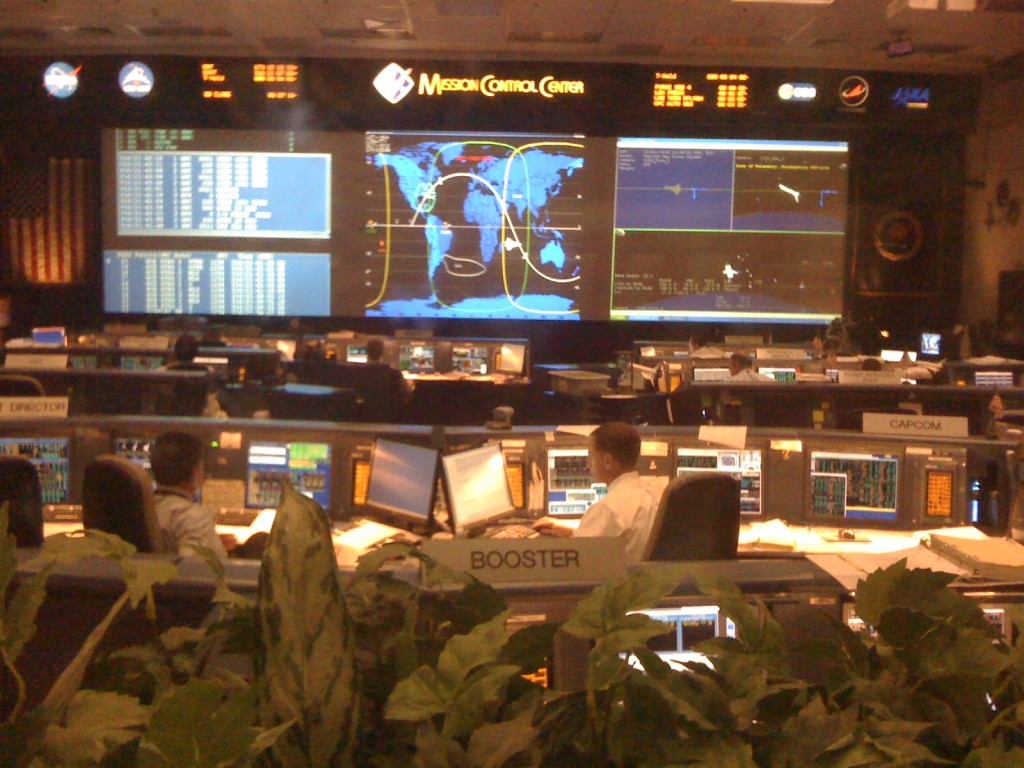 "Houston, we've had a problem." These famous words from NASA's Apollo 13 mission to the moon have been quoted innumerably over the years. But what was  Mission Control actually like that night? Luckily Jerry Woodfill, an enthusiastic man was glad to tell us.

Mr. Woodfill was in charge of the master alarm system for the Apollo 13 mission, the alarm that ultimately let Mission Control know that the astronauts were in danger, giving just enough time to work out a solution. Woodfill outlined for us 13 things that saved Apollo 13, complete with an  enthusiastic and lifelike interpretation of President John F. Kennedy's speech about landing on the moon, Massachusetts accent and all.
This speaker, to whom we listened while sitting inside Historic Mission Control at Johnson Space Center in Houston, was one of many exciting opportunities HAS participants experienced as they spent a week at JSC learning about the space program, taking tours of the facilities, and engineering a mission to Mars.
The HAS program begins with a series of 10 online assignments and a final project, completed during the spring of one's junior year. While this may seem daunting and unexciting, the lessons teach about the space program, its past and future, and serve as a foundation for the activities that take place during the week at NASA. These activities involve three areas: a quiz following a short reading; a short, 500 word essay; and a math problem. None of these assignments are overwhelmingly difficult and get easier as the year progresses.
Because the program receives so many applications, assignments are graded and students are invited to Houston based on their scores in these areas. Around 1000 students initially apply and begin the lessons, and while this number does decline towards the end of the online session as students drop out, in the end, about the top 300-350 make it to JSC. It is well worth your while though, as this invitation is an all-expense paid experience, complete with airfare, hotel, and meals.
The real fun begins when you arrive in Houston. Having finished the assignments and worked hard all spring to get an invitation, everyone is excited about the opportunities the week presents. A bus takes students who have flown in to Houston's Hobby airport back to the hotel to drop off luggage, and the program begins immediately.
As the week's group gathers, the program moves to some of NASA's facilities, where a variety of ice-breakers and debriefing for the week take place. Days are long and fully packed at HAS, with wake-up at 7:15 and arrival back at the hotel around 10:00 each day, although each engaging activity is well worth it. Many events on the program's schedule are behind-the-scenes at NASA, and are exclusive to Aerospace Scholars.
Mornings were spent around Johnson Space Center. From tours of International Space Station Mission Control, Shuttle Mission Control, and Training Mission Control, to the Neutral Buoyancy lab, supersized vacuum chamber, Building 9 Mock-ups, NASA pilot Air Force training base, Saturn V rocket in Rocket Park, and Historic Mission Control, each tour provides a unique perspective into life at NASA. We quickly found out that there is more to a NASA career than Astronaut, Engineer, or Mission Control; in fact, one can get a job working for NASA in almost any field imaginable!
Even lunch provides an opportunity to discover all that NASA and Johnson Space Center have to offer, as HAS utilizes a "Lunch and Learn" program where students eat their lunches while a job specialist at JSC talks about his or her experiences, responsibilities, and projects. These talks give amazing insight into what is actually going on at NASA and where NASA is going in the future.
Following lunch, work begins on the planned mission to Mars. Divided into 4 groups–Grey, Red, White, and Blue–students collaborate on the logistics and execution of a human mission to the red planet. Each group is responsible for a different area of the mission, and all areas come together to give a presentation at the end of the week to top NASA executives and Texas Legislators.
After working on the project, students are bused to one of the area's local restaurants, where they eat dinner and get to know their fellow scholars, and after dinner, the fun and friendly competitions begin. The night activities add a series of creatively NASA-related activities to challenge each group to succeed and top the other groups. With a budget, each group  purchases pieces to build rockets, landers, and rovers, which will be used in Mars related events later in the week. These competitions provide  hands-on learning about the engineering, technical, and business aspects of each mission NASA plans.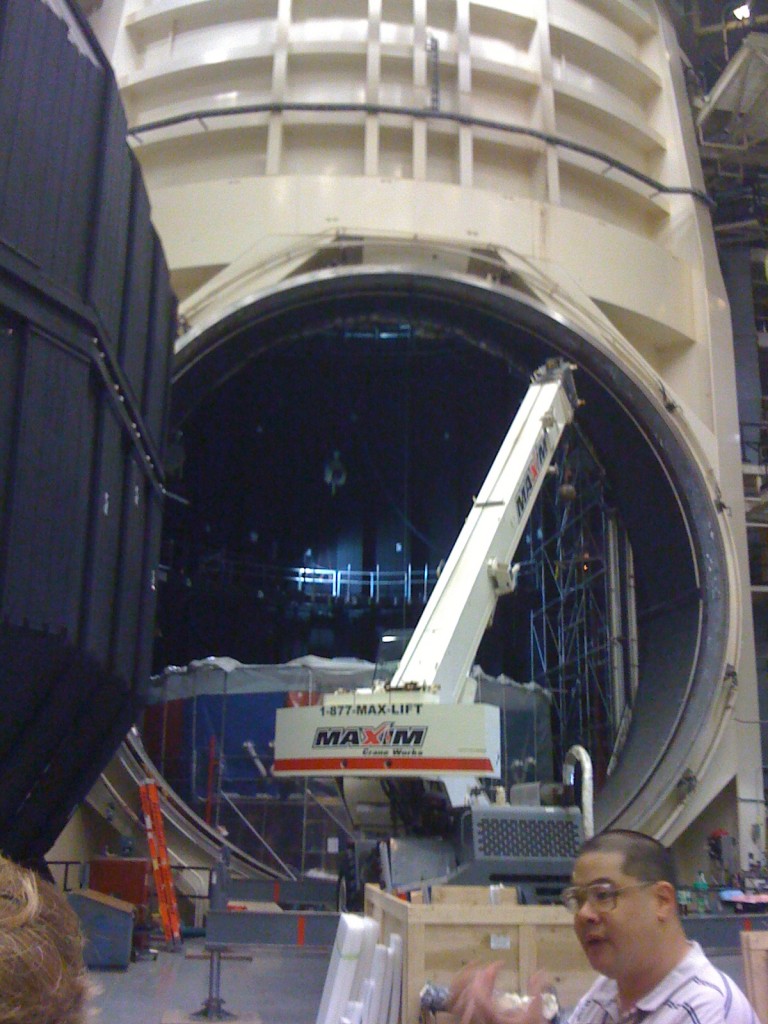 Finally, after a jam-packed and fun-filled day at JSC, students return to the hotel, where most hang out in the lobby until curfew, playing cards, watching TV, and talking about the day. Once the excitement of the day wears off and exhaustion sets in, everyone heads to bed, ready to do it all again the next day. Another great day at NASA's Johnson Space Center!
This free program  allows anyone to join and have the opportunity to go to Houston. Applications require a teacher's recommendation, a nomination by a State Legislator, and a grade transcript. While all the assignments and work may seem overwhelming, I assure you that it is  worth it. This program gives a great perspective into a career at NASA, and even if that is not something you are interested in, it still provides a great way to meet new people, learn about the universe, and simply have fun!
NASA internships like the High School Aerospace Scholars Program are the first step to securing a job at JSC or one of NASA's 11 Space Centers. For more information contact Senior Robert Uhl, or talk to a science teacher about joining the program. Give the program a try, and who knows, maybe you will discover a new career interest.