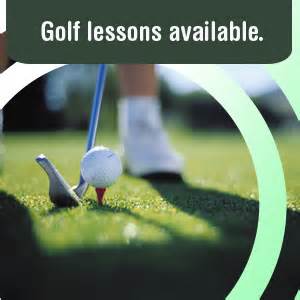 For decades, the golf industry has relied on the instruction of old sages who received recognition for having rather successful students. Just to name a few famous ones,  Jack Grout, Butch Harmon, and Hank Haney all grounded their teaching methods on the ancient fundamentals of grip, posture, alignment, stance, and, most importantly, ball then turf.
After Tiger Woods signed a record-breaking contract with Nike in the late nineties, the golf industry changed forever. Tiger introduced an unprecedented swing speed and athleticism, outdriving his fellow competitors by 30 to 40 yards.  He also was mentally sharper than his peers in the PGA. His physicality and mental game combined to dominate the playing field in the majority of his tournaments. With a record-shattering and jaw-dropping runaway victory at the U.S. Open in 2000, Tiger dominated the field with a 15-stroke victory. Soon, the "Tiger-effect" took hold. Television views skyrocketed, galleries ballooned and tournament paychecks reached unprecedented highs.
As Tiger showed the world how exciting and marketable golf could be, golf instructors reaped the benefits that came with raising a future-Tiger. Instructors advertised their swing philosophies and all the tiny advantages they had. These coaches also put more emphasis on things such as stopping the slice, mastering a soft draw, and hitting more greens. But golf instruction didn't really change. Golf teachers still taught with just their eyes and intuition. They guessed what was right and what the student was doing. Some used basic video cameras but only to teach touring pros and wealthy, weekend golfers. The taping efforts largely proved futile when used improperly.
Fast forward to a book called The Golfing Machine written a few decades ago by Homer Kelley, a teaching professional with a penchant for understanding the human body. The book addressed and spoke on literally tens of thousands of variables that affect the way a golf club is swung. Kelley's writing significantly impacted the lives of Mac O'Grady and Sean Foley, who later become pioneers in the game (teaching and playing).
O'Grady, after reading the book, told the press that he had discovered a new methodology. Known to only the few who are fortunate enough to take a private lesson from him, the swing technique remains mysterious to the majority. However, two former students of O'Grady,  Mike Bennett and Andy Plummer, have illustrated their take on his swing philosophy, Stack and Tilt. Bennet and Plummer proclaim to have studied the golf swing for over twenty years. Stirring up much controversy with their innovative ideas, the partners successfully tie in ball flight technology, 3-D body mapping, and an extensive knowledge of the human body to support their arguments.
Bennett and Plummer disprove earlier, traditional points advocated by the highly regarded Harmon (ranked 1st in instructor rankings by all major golfing magazines including Golf digest and Golfweek), Jack Grout (who taught Jack Nicklaus), and Hank Haney (Woods' former swing coach before he was fired) by using ground-breaking science and technology. They shun the popular emphasis on grip, posture, alignment, stance, restricted hip rotation, full release, club head rotation, and body turn. Instead, they advocate exactly the opposite. They are detractors of these positions and could not place less emphasis on these seemingly crucial parts of the swing.
Sean Foley, the other pioneer influenced by Kelley's book, who learned from David Leadbetter, Bennett, and Plummer, advocates for a slightly shallower swing plane and the ability to hit a fade.
New technology includes the FlightScope and Trackman analysis programs. FlightScope and Trackman both spit out calculations after a ball is hit, and these numbers include smash factor, angle of descent, launch angle, hang time, spin rate, dispersion, max height, carry distance, and total distance.  Smash factor measures the ball speed to club head speed ratio; the smash factor for the average PGA Tour player is 1.49. Angle of descent is impossible to see with the naked eye, but it plays a shocking role in distance and accuracy. Sean Foley states that a difference of two degrees can result in as much as 40 yeards. Spin rate should also be taken into consideration when teaching. This rate refers to how much back spin a ball experiences in the air. For example, a ball with a spin rate of 6000 rpm is really bad for a driver off the tee, but it is good for 4 iron fairway shot.  These information systems rely on tiny cameras within the box-shaped instruments.
Many players have implemented these new technologies while learning. PGA Tour pro Ryo Ishikawa takes his Trackman to every tournament venue to check his number before a tournament week. If he sees off numbers, then he doesn't have to guess in the tweaking process. With an immaculate swing, Ishikawa won a Japanese tour event at age fifteen. Even more relaxed pros like PGA champion Jason Dufner enjoy crunching numbers before a tournament or during a club fitting. Foley claims that with these new technologies, teachers should be able to diagnose a problem and provide a solution immediately.
The video camera still provides a critical part of the teaching process. Stack and Tilt emphasizes the two centers to be ahead of the ball at impact to achieve the coveted ball-then-turf impact, but this cannot be seen without a video camera. In addition to seeing a split second of a golf swing, the camera provides a cheap alternative to those who can't afford a $10,000 FlightScope or $25,000 Trackman. Bennett, Plummer, and Foley all heavily emphasize the proper placement for a camera at the golfer's chest level to minimize distortion by parallax.
Stack and Tilt has some shortcomings that Foley has apparently fixed to attract the likes of Hunter Mahan, Tiger Woods, and Lee Westwood, some of the best golfers in the world. Golf is not a game of perfection, and all swing philosophies have shortcomings.  However, Foley and other like-minded progressive teachers have mitigated the shortcomings of past, technology-hating teachers. With more inventions like Trackman, golf will soon catch up to other sports in the area of teaching and technology.