Ah, another week in the NFL, another week of the drama, the craziness, and the upsets. Another week of Cowboys fans screaming at their TVs and the refs, Patriots being the Patriots, Chiefs lighting up the scoreboard, and Dolphins taking the "Aight Imma Head Out" meme to new heights. We've come to expect all of this each week in the NFL, and now I'll shut up and get to the action. Here's Week 6.
Patriots' Defense Destroys Giants on TNF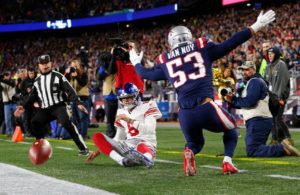 Coming into this game, I didn't really expect the Giants to stand much of a chance. They were, after all, playing the greatest quarterback of all time on his home field. When that kind of situation settles in the midst of your team's locker room, it almost always takes away some part of their confidence in my opinion. And, that part proved to be true, as the Giants looked lost and overwhelmed nearly all game long. Daniel Jones threw three picks, the defense couldn't stop Tom Brady whatsoever, and overall, this one was sort of a gimme for the Pats. Another week, another easy win, I guess. Good luck, Jets.
You'll need it.
Dolphins Out-Tank Redskins on First-Ever TANK BOWL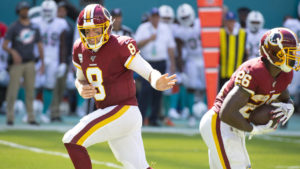 The two greatest words in sports. Not Game 7, not play ball, not anything like that. No, no two words can possibly match up to these two's magnitude.
It's time for the first one of the 2019 NFL season…
The first TANK BOWL!
The Dolphins came in and almost, almost stole a win against an equally awful Redskins team for their first win of the year. But, as we all have to remember, this is the Miami Dolphins we're talking about here. So, Miami loses by a mere one point to Washington, and they cement their place as the worst team in the NFL.
Operation Tank for Tua is going according to plan, Brian Flores.
Texans Outduel Chiefs as KC's Defense Continues to Suck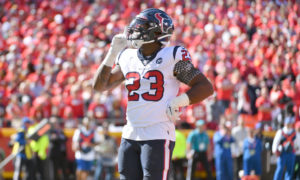 The Chiefs have more than asserted themselves as one of the best offensive teams in the league the last two years, as the Patrick Mahomes-led squad is always a threat to put up at least 20 points a game. And this week, they did put up over 20 points, but there was one teensy little problem.
They lost the game.
And that was because? Yes, you guessed it: the defense was awful.
The Kansas City defense couldn't stop anyone on Houston's offensive squad on Sunday, as running backs Duke Johnson Jr. and Carlos Hyde ran all over the Chiefs' defensive unit (no surprise there). The secondary also allowed Deshaun Watson to make some brilliant deep passes to Will Fuller V, but Fuller dropped the two TD reception opportunities that he had. So I guess they kind of get a pass there. Overall, though, this losing streak has no one happy in Kansas City, and if they want to seriously contend for a Super Bowl this year, the defense needs to seriously improve and step up.
The Cowboys are Frauds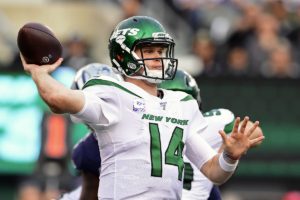 Yep, you heard me.
FRAUDS!!!!!
When a team like the Dallas Cowboys lose to a team like the New York Jets, you know it's bad. The 'Boys defense made Sam Darnold look like freakin' Joe Montana in his first game back from mono, and Le'Veon Bell gave us a taste (yes, I know, only a taste) of his old self against a defense that, like I said, was supposed to be one of the best in the league. And, what's worse, the Cowboys gave the Jets their first win! Of the season! This is a horrible loss for Dallas, and in my opinion, it shouldn't have happened. The Jets are, simply put, a bad team, and the Cowboys should've beat them rather easily. And now, I will say what everyone else has been saying for a couple of generations now, I know everyone knows it but it needs to be said nonetheless…
FIRE GARRETT!!!!!
Chargers Are Not the Golden Boys of the NFL Anymore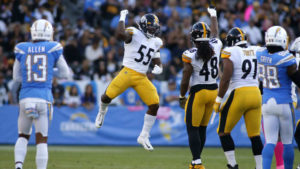 The San Di- I mean, Los Angeles Chargers were supposed to be one of the best teams in the AFC come this season. I mean, I know I haven't written much about them yet, but they went 12-4 last year! A Divisional Round berth (against the Pats, but still)! They were supposed to be the winners of the AFC West with the Chiefs' defense looking like a hot piece of trash! But, here we are now. LA is 2-4 on the season, they made third-round rookie Devlin Hodges look like a seven-year veteran, and JuJu Smith-Schuster and James Conner both took the supposedly stout Chargers defense to school all night long. With the way the Chargers played on primetime TV Sunday night…well…
They looked like they left their dignity in San Diego when they moved.
Lions Got Robbed of a Win in Green Bay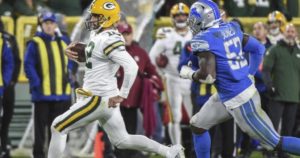 Coming into Week 6, I have to say I was impressed with the Detroit Lions. They played gritty and tough. Matthew Stafford continued to be the most  underrated quarterback in the game, and the team had so many playmakers, from Kenny Golladay to Darius Slay Jr. to Kerryon Johnson. And then, Monday Night Football refereeing happened.
Yeah, you know what I'm about to say. The Lions got screwed.
We all (at least, I'm pretty sure all of us) saw the hands to the face call(s) on Trey Flowers that eventually lost the Lions the game. These penalties allowed the Packers to settle into field goal range and for Mason Crosby to nail an easier-than-easy chip shot for the victory. What bugs me about this whole thing is that the refs are ruining (or at least, tainting) these primetime games with horrible calls that give one team an unfair win. Of course the Packers didn't deserve to win, Detroit just got robbed! I'm not a Lions fan or anything, but I hate to see a team that talented lose in that kind of fashion.
That's all I've got for Week 6 of the NFL season for The Roundup, but stay tuned for more NFL and sports news!