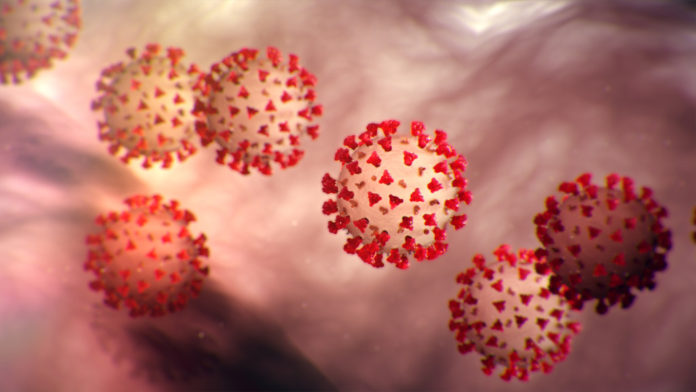 Although known to most individuals at this point, COVID-19 has reached over 162 countries. Specifically in the United States, all fifty states have cases of COVID-19, and the numbers don't seem to be on the decline anytime soon. President Trump recently announced today that groups of 10+ should not gather and estimates that control of the virus will occur at best in August. Even worse, data suggests that the number of COVID-19 cases is starting to exhibit an exponential curve with the number of cases doubling every three days. With schools shutting down, restaurants closing down, events and celebrations canceled, many Americans have started to fear its effect on our health. However, many of us forgot about the other damaging aspects of COVID-19 besides its effect on our health.
Economic Impact of COVID-19
Not since 9/11 has the economy been so enveloped by a disaster. COVID-19 has hurt the economy severely with NBA matches, conferences, and concerts all canceled. Additionally, with the majority of college students stuck at home after colleges are starting to cancel classes for the semester, many local, small businesses will be hurt with a portion of their workforce stuck at home. Moreover, the local supply chains are starting to struggle as a result of the demand for certain products i.e. toilet paper, hand sanitizers, and anti-bacteria wipes, which have left aisles at the grocery stores empty. Furthermore, CDC's recommendation of minimal exposure outside is hurting companies, as the number of their consumers is going down significantly. Specifically, this pandemic hurts many small businesses that rely on daily revenue streams. If the virus continues, companies will continue to struggle as their customer base continues to decline from the lockdown on businesses.
President Trump's Response
President Trump has recently spoken out, aware of the economic implications of COVID-19, has advised that some individuals may not need to quarantine themselves, but rather open themselves up to the public as a means of alleviating the economic impact that COVID-19 poses. He wants the country to be "open by Easter Sunday." He also recently said today that "our country wasn't built to be shutdown. We cannot let the cure be worse than the problem itself. We're not going to let the cure be worse than the problem. At the end of the 15-day period, we'll make a decision as to which way we want to go," he said, referring to what he said was the coming "opening of our country." This was a medical problem, we're not going to let it turn it into a long-term financial problem," We're just not going to let it happen." Although Trump has thought about the long-term implications of CoVid-19, many have started to question whether we should worry about the short-term or long-term consequences of the virus. President Trump is accurate about the economic implications that COVID-19 may bring in the aftermath, but should we be more focused on the health hazards and the number of infected that are in the status quo?
Economic Concerns Among Americans
Despite the risks posed to healthcare facilities and the general population of the United States as the virus continues to affect people at an alarming rate, there is a significant portion of US citizens that believe the economy will face significant pitfalls if we don't alleviate the impact of the "scare" that COVID-19 is bringing. Recent polls from March 13th indicate that 64% of correspondents believe that the economy should be the utmost concern for the government as opposed to the health concern. Although online businesses, such as Amazon, have hired staff in the hundreds of thousands, the number of people filing for unemployment is reaching worrying levels. As mentioned in this article, staff working in small businesses becoming the most prominently affected by the virus, resulting in layoffs that are affecting tens of thousands each week. Unless we can find a way to stop the economic downfall that COVID-19 is triggering, then the health risks are not the only concern that we should be worried about.
One Controversial Solution: Social/Physical Distancing
To stop the spread of COVID-19, health officials have instructed the public to practice social distancing — staying home, avoiding crowds and refraining from touching one another. Although living like that can be lonely, inconvenient and even frightening, it's for the greater good, says Danielle Ompad from CNN News, an associate professor at New York University's School of Global Public Health.
So what exactly is social distancing?  Social distancing is a tool public health officials recommend to slow the spread of a disease that is being passed from person to person. Simply put, it means that people stay far enough away from each other, so that COVID-19 – or any pathogen – cannot spread from one person to another. Social distancing also means not touching other people, and that includes handshakes. Physical touch is the most likely way a person will catch COVID-19 and the easiest way to spread it. "Social distancing can never prevent 100% of transmissions, but by following these simple rules, individuals can play a critical role in slowing the spread of COVID-19. If the number of cases isn't kept below what the health care system can handle at any one time – called flattening the curve – hospitals could become overwhelmed, leading to unnecessary deaths and suffering,"  Danielle Ompad commented.
Conclusion
The debate continues whether we should stimulate the economy during these troubled times. However, the health risks posed by COVID-19 should also be of serious concern as well. Despite the advice given by health professionals to wears masks and gloves or socially isolate ourselves from the public, I believe that we should find a balance to help support the local businesses that are struggling right now while also being cautiously aware of our surroundings. Until then, COVID-19 will continue to sweep through America bringing catastrophe as it continues to spread unless we can find a solution to the problem that will both benefit the economy but also the welfare of the people.
Check back into The Roundup for more coverage of coronavirus and its impact!