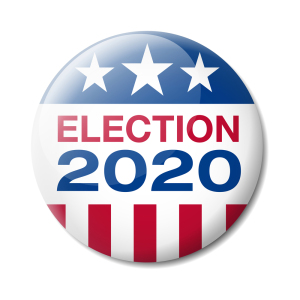 Democratic Presidential Candidates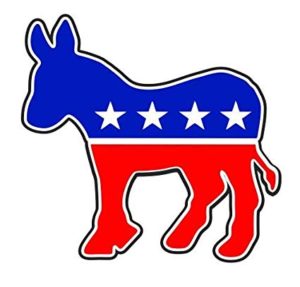 The midterms are over, a new Congress has been elected with a Democratic majority in the House and a Republican majority in the Senate and all this happened close to the Kavanaugh confirmations which left a conservative majority in the Supreme Court.
This leaves two-thirds of the government in the hands of the Republican party and while the expectant blue wave in the midterm elections was more like a blue rain shower, victory is victory and this was a win for the Democrats. However, now the Democratic party is mainly focused on their 2020 presidential candidate that they are hoping to defeat: Donald Trump.
While five people have "announced" their candidacy, this doesn't mean they are the strongest or will get a seat in the primary debate. But two currently declared candidates who are worth mentioning are Representative John Delaney from Maryland and West Virginia State Senator Richard Ojeda.
But currently an unbelievable number of Representatives and Senators have expressed interest in potentially running including but not limited to Michael Bennet (Colo.), Cory Booker (N.J.), Sherrod Brown (Ohio), Bob Casey (Pa.), Kirsten Gillibrand (N.Y.), Kamala Harris (Calif.), Amy Klobuchar (Minn.), Jeff Merkley (Ore.), Chris Murphy (Conn.) Bernie Sanders (Vt.), and Elizabeth Warren (Mass.) Representatives include Tulsi Gabbard (Hawaii), Beto O'Rourke (Texas), Tim Ryan (Ohio) and Eric Swalwell (Calif.).
Okay, now obviously I'm not going to bore you with a quick overview on 20 declared or potential candidates, but instead, my predictions say that the Democratic nominee will come down to a toss-up between 6 people.
Joe Biden: Vice President, Predicted President Only Four Years Later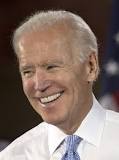 In 2016, the end of Obama's era in America it seemed clear to many people that Biden would run however due to the personal loss of his son, patriot, and veteran Beau Biden, he did not. But at this time it looks very different. He has come out and said, "I think I'm the most qualified person in the country to be president."
This seems like a clear answer, but it is still blurry to whether he is running. But, he needs to decide soon because most candidates for a presidential election announce early on the year prior to the election.
He has also been on a book tour recently where he talks about how, before his son died, Biden made a promise not to seclude himself as his son thought he would.
This book tour spanning 23 states and D.C. led to people having likened Biden as preparation for a presidential candidacy run. And the internet is on his side.  In fact, the latter half of Obama's second term pictures that were posted of Biden were made into memes.
This is good news for Biden because memes are a huge form of communication and publicity for people in this day and age. Before Trump was elected hundreds of memes were made about things he said such as "This has been the worst trade deal in the history of trade deals, maybe ever."
Also, a recent poll by the Hill puts Biden as the frontrunner for the 2020 election with 42% of people surveyed saying they would vote for Biden over Trump. In my opinion, all of this points towards the 2020 election going down in history as President Donald Trump vs. Vice President Joe Biden. However, Biden will still face major challenges in the primaries.
Primarily with a certain Vermont senator.
Bernie Sanders: Vermont Senator, 2016 Candidate, And Joe Biden's Biggest Threat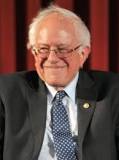 As of the time of this article being published, Bernie Sanders has confirmed that he is "looking at it" and is seriously considering. Which seems to be promising for those who were fans of him during his 2016 presidential bid. And with democratic socialist politicians being elected to office such as Alexandria Ocasio-Cortez, it may give the democratic socialist from Vermont an edge in 2020 perhaps a big enough edge to pass Joe Biden.
However, some in Vermont are not in support of Sanders 2020, such as the editorial board for the local newspaper "The Barre-Montpelier Times Argus" which went so far as to write "Bernie Sanders should not run for president. In fact, we beg him not to." However, despite this newspaper's attitude towards Sanders, which was shown when they endorsed Hillary Clinton in 2016, in the 2016 Democratic Primary in Vermont Sanders won 85.7% of the vote.
This seems clear that Sanders has a shot at the White House, but in the 2018 Vermont Senate race, only 67.3% of voters chose him over the Republican candidate. This may mean that his supporter count in his own state may have dropped by 18.4% in 2 ½ years. This shows that Sanders own state may be getting tired of his policies and this attitude may be carried around the rest of the country.
Beto O' Rourke: Former Texas Congressman and latest victim of Ted "The Zodiac Killer" Cruz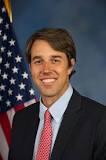 After losing to the incumbent Texas Senator, many celebrities, members of the Democratic party, and regular people wanted him to run for president in 2020. However something he said the day before the midterms left people to believe his 2020 campaign was wishful thinking when he said, "I will not be a candidate for president in 2020. I think that's as definitive as those sentences get."
However a few weeks after he lost the Senate race he changed his stance on a 2020 presidential bid when he said he and his wife "made a decision not to rule anything out." To many people, this ensured that he was going to be a candidate in 2020. It is strange that a former Congressman who lost a Senate race would be a serious contender for president.
O'Rourke represents a dramatic shift in the political demographics of traditionally red states when he won 48.3% of the Texas vote. This is a monumental shift for Texas considering that in the last Senate election in 2014, the Democratic candidate only won 34.4% of the vote. All of this combined with the Democrats determination to take down Trump in 2020 gives O'Rourke a fighting chance.
Elizabeth Warren: Senator from Massachusetts With A 1/1024th Chance Of Winning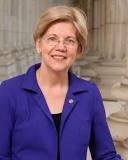 On December 31, 2018, Senator Elizabeth Warren took the first steps towards a presidential campaign by forming an exploratory committee which makes her the first major senator to formally announce her candidacy. But out of all of the candidates in this list, she has the least chance to win.
Here's why: In October, Warren traveled back to her hometown of Norman, Oklahoma to film a video that looked similar to a presidential campaign video. In this video, she takes a DNA test and renowned geneticist Carlos Bustamante told her that "the facts suggest that you absolutely have a Native American ancestor in your pedigree." And when the results were released she came out to be between 1/64th and 1/1024th Native American.
This is a problem because many suspected she embellished her native ancestry in order to claim minority status and utilize affirmative action programs at Harvard. This was such a big problem that Trump began to call her "Pocahontas" so this DNA test was a way to prove Trump wrong except it backfired. And even the Cherokee Nation Secretary of State Chuck Hoskin, Jr. came out and said that what she did was inappropriate and wrong.
In this, Warren was attempting to not be "swift-boated". Now, "swift-boating" is a term from the 2004 election where John Kerry embellished his military service on swift-boats in Vietnam which may have cost him some votes during the election. Warren may just prove to be a weak candidate overall if her opponents "swift-boat" her wither her claim to tribal ancestry.
John Kerry: Former Secretary of State, Elizabeth Warren 16 Years Earlier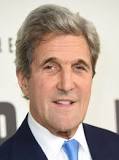 John Kerry is similar to Warren in more than why they lost their presidential bids. They are both senators from Massachusetts. Now in late November, the Former Secretary announced that he was "going to think about it" when it came to running in 2020.
Now similarly to O'Rourke Kerry is an unusual candidate, although his qualifications include his tenure as a Senator for 28 years, 2004 presidential nominee, and time as Secretary of State in Obama's 2nd term, there has been no confirmation or new information about his bid in 2020.
However, running against someone who is a Massachusetts Senator who embellished something important and suffered for it may seem like deja vu for Kerry. He does still have a shot at the White House and I would go so far as to say a better one than Warren.
Kamala Harris: California Senator, Is America Ready For Her Yet?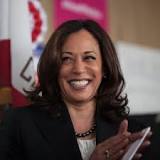 Recently after Elizabeth Warren announced her candidacy, Harris threw her hat in the ring with a book tour and media broadcasts hoping to advance her position before her expected announcement. It has been announced that she is going to appear on shows such as "Good Morning America," "The View," and an NPR interview.
After an appearance on the Late Show with Stephen Colbert her book tour will take her to Washington, San Francisco, and Los Angeles. Now, this slew of appearances will most likely boost her place in the polls before her formal candidacy announcement. Recently in the polls, she has been close behind O'Rourke, which is good news because it shows that the people like her and she has a chance almost better than O'Rourke at the White House.
In fact, recently she came out and said: "The U.S. is absolutely ready for a woman of color to be President." And this is important since the polls have had white candidates mostly men with one woman. She is determined to break up the boys club that has been the presidency and since 2016 the Democratic Party has had only white candidates at the primary debates.
Final Thoughts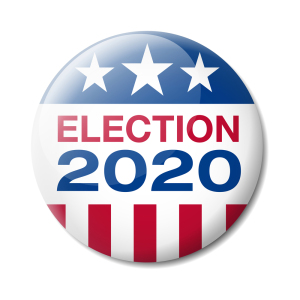 All in all, the 2020 Democratic Nominee is going to be whoever can stand up to Trump and has a chance to defeat him. This, however, cannot happen unless the Democratic party is able to weed out the weak members who would most likely be similar to one of the weakest Democrats in modern history, Hillary Clinton.
However, if I were to predict a winner it would most likely be Joe Biden. It would go over the 12 scheduled Democratic Primary Debates, similarly to the 2016 Republican Debates, more and more people would drop out and by the latter 6 of the debates it would come down to Biden, Kerry, Harris, Warren, Sanders, and O'Rourke.
By the 8th and 9th debates most likely Kerry and Warren would drop out then in the 10th and 11th O'Rourke and either Sanders or Harris by the 12th. However whoever is runner up to Biden may make a viable Vice President since that is always a possibility. We have a little under two years for Americans to make the decision to either vote in someone new or give Trump another four years.
Stay tuned to The Roundup for part II of this article that will cover the Republican candidates.