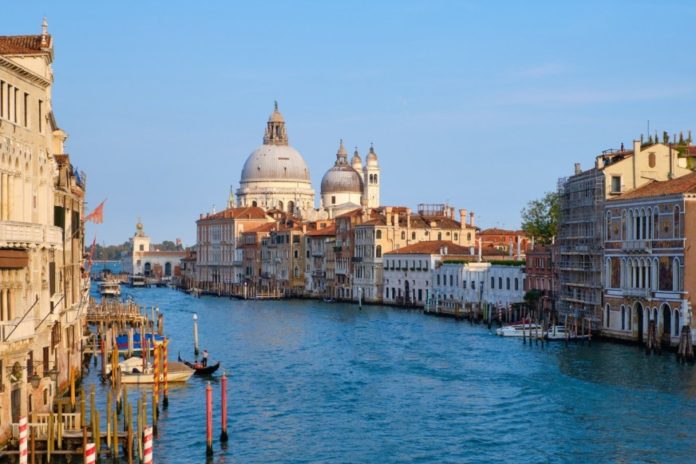 Timeline of Coronavirus Natural Response and Escalation
Over the past few weeks, the coronavirus epidemic has transformed from a situation that many overlooked into a situation that seemingly spiraled out of control. First off, there are many negative consequences this epidemic has brought, for example, its toll on the economy and the deaths of those whom we might have known. Yet, others have put aside its social effects and focused more on its positive impact on the natural world, due to the global movements towards isolation and quarantine. So, it can be said that the coronavirus is upending everything from aviation to the economy, but it's also having a drastic impact on the environment, more or less for the better.
First, I'm going to cover some "positives" brought from the virus in correlation to the Mother Earth, herself. I'd say there are five main ways Coronavirus is already affecting the planet.
1. Improvement in Overall Air Quality
First, in China's Hubei province, where the coronavirus outbreak began in December, NASA first observed an immense drop in air pollution. This is the result of the Chinese government's lockdown of the city and neighboring cities to contain the virus, leading to a standstill for normal life.
At Stanford University, researcher Marshall Burke calculated that the improvements in air quality recorded in China may have saved the lives of 4,000 children under 5 years old and 73,000 adults over 70. Even more conservative estimates would put the number of lives saved at roughly 20 times the number of deaths from the virus directly.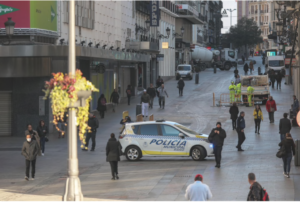 Now in Madrid, El País reported that Spanish officials in the Directorate General for Traffic registered a 14 percent drop in rush-hour traffic. The European Commission last year referred the Spanish capital to court for failing to meet EU limits on air pollution designed to protect people's health.
2. Greenhouse Gas Emission Drops
Slowing economic activity temporally drives down emissions. As countries order the shutdown of schools, shops, and factories, emissions are expected to fall. Studies have shown that carbon dioxide emissions have fallen by around 25 percent.
Another factor that could dampen emissions growth is lower global oil demand.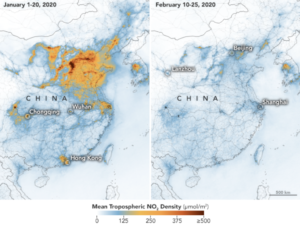 Now, Europe might also experience a dip in emissions, as more governments order lockdowns. "Obviously there are almost certainly going to be further impacts on emissions," said Simon Evans of Carbon Brief. However, he said an assessment for Europe would come at a later date since "the situation is fast-moving and even in Italy the restrictions have only started very recently."
3. Roads and Transportation Hubs are emptier: More Room on the Metro
For example in Madrid, their metro ridership fell 35.8 percent on Wednesday compared to the week before.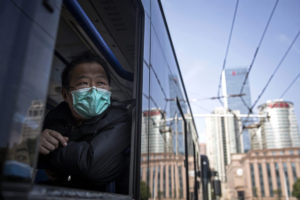 Now in Berlin, their BVG won't allow riders to buy tickets on-board its buses in a bid to reduce the spread of germs; STIB promised cleaners will give special attention to handles and buttons, and Transport for London announced plans to roll out extra-strong anti-viral cleaning liquids.
Road traffic in China's major cities has been lighter, as many people have been forced to stay home and public transportation has been shut down. Satellite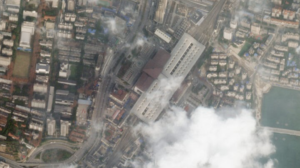 pictures from Planet Labs photographed scenes of reduced traffic in Wuhan. Trains stopped running around January 22, when the first quarantines began. And compared to late January 2019, domestic flights within mainland China this year dropped by 60 to 70 percent.
4. Stagnant Airline Emissions
Due to the virus' spread in Europe, air traffic has taken a nosedive. 67 million fewer passengers flew in the first three months of 2020 compared to the year before, which is quite a lot.
Industry and researchers are trying to figure out how much worse it will get. Airlines are canceling an increasing number of flights, as the virus continues to spread and countries introduce travel restrictions.
Researches predict the global industry could lose up to $113 billion this year alone. This simultaneously means a decline in carbon emission, which is positive to the situation; however, one that will only last as long as the virus does.
5. Animals Are Thriving
Finally, in Venice, the reduction of water traffic from boats and other water transportation methods has turned the once murky water crystal clear. Even more incredibly, dolphins have begun to swim in the canals, joined by schools of fish and even swans.
People on the platform Twitter have begun to post images of the phenomena, expressing just how mesmerizing these events are.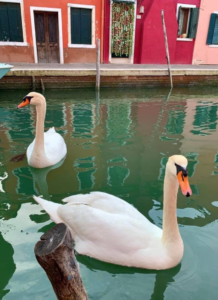 A user on Twitter is described tweeting: "Here's an unexpected side effect of the pandemic – the water's flowing through the canals of Venice is clear for the first time in forever. The fish are visible, the swans returned."
It's incredible to see how in such a short time, nature can adapt to the changing of human habits. Hopefully, this is something the world can remember once the pandemic is over, and apply to the ways we think about environmental policy moving forward.
Now even in China, the nation's top legislature imposed a total ban on trade and consumption of wild animals, according to state-run China Central Television, a move that aims to curb activities that scientists say may have caused the deadly coronavirus to jump from animals to humans.
Jesuit Student's Coronavirus Perspective Interviews:
Carson Neri 21′:
What are your thoughts on this Corona Virus Pandemic?
"I think it's something that the world heavily underestimated. Personally, I think people were a bit to underprepared and too nonchalant, which is fair I guess. But more than anything, the imposed "quarantine" has been pretty annoying at times, but it's for the best."
2. Have you only focused on the negatives or have you tried to look at potential environmental positives as well?
"I feel like it's hard not to focus on the negative effects. For example, the falling state of the economy and etc. However, I have seen how nature seems to be bouncing back in social media, especially on Twitter and on Instagram. We can only wait and see."
Alvaro Luque '21: 
First thoughts that come to mind over the Corona Virus Pandemic?
"My first thoughts that come to mind over the pandemic are simply a general feeling of worry, but not so much for myself, but rather for my family. I've looked at the data, and it's definitely clear that people at our age are at an extremely low risk, but I don't think the same can be said for my parents. My dad especially already had preexisting conditions that could worsen with the effects of the virus. So for that reason, my first reaction is just to stay away from people so that I don't spread it to them."
2. Have you looked into the effects it has had on nature and on the environment?
"I haven't researched much about the effect of the pandemic on the environment, but I have come across various pictures and screenshots of news articles of the positive effects it's had on the environment. For example, I remember seeing on Instagram that for the first time in a while people in China can actually see a clear sky since the virus has significantly reduced air pollution.
Also, I saw on Snapchat a story that showed images of the clear water and fishes swimming in the Venice Canals which I thought was really cool especially since I actually got the chance to visit Venice last summer and the canals look nothing like they do now."
Ben Cooper '21: 
What's your stance on the Corona Virus Pandemic?
"The coronavirus pandemic is terrible not only for people in daily lives but also for the economy and the world as a whole because it has halted progression and most forward movement, keeping people isolated from one another. People are naturally social creatures making this time even harder on each individual."
"Additionally, this disease quickly sprang up so it made it difficult for countries around the world to stop it in time… before it could take over. Moreover, in the news, I heard that the United States isn't like China, and isn't willing to follow as strict laws of enforcement for Coronavirus. The Chinese government is more authoritarian, so they separate families and quarantine individuals without regard for feelings or emotions. Whereas that idea in America would be considered completely un-American because it is wrong, but this makes the disease run its course for longer periods which isn't good at all."
2. Any thoughts on the pandemic's effect on the animal and natural world?
"The Coronavirus has had a major positive effect on the natural world because it has allowed for industrialized society to halt, allowing the earth to regenerate and clean itself. By people being recommended/forced to stay inside there are fewer people on the roads making car pollution more nominal. There is less development in places that were being industrialized making for less pollution and making air quality better. I have also heard people across the internet say it has allowed for population control, keeping the earth more sustainable for the future."
For more coverage on Coronavirus' (COVID-19) impact on the natural world, stay tuned to The Roundup for more!