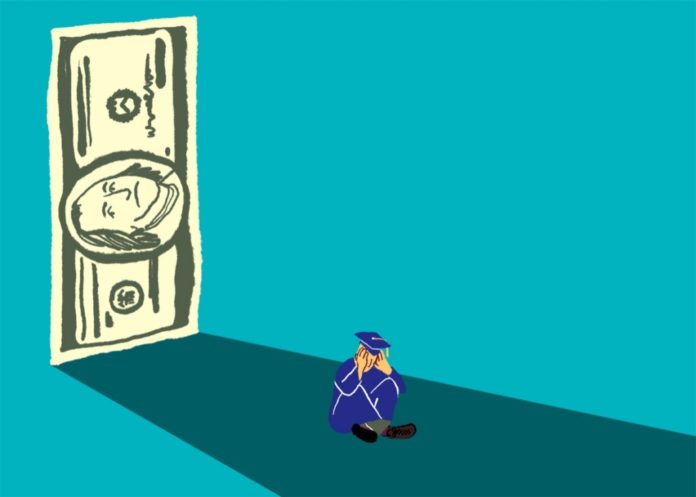 College can be quite expensive, and many times, students across the United States cannot go to the college of their choice due to their financial status. But, what makes college so expensive anyway? Why would an undergraduate degree at a top-tier school amount to more than +60k a year? The student debt amounted to college loans is astronomically high, and many students will pay loans months after graduation.
To see how American universities compare academically to the rest of the world, The World University Rankings ranked the top 10 universities according to "teaching, research, knowledge transfer and international outlook.":
University of Oxford
University of Cambridge
California Institute of Technology
Stanford University
Massachusetts Institute of Technology
Harvard University
Princeton University
Imperial College of London
University of Chicago
ETH Zurich – Swiss Federal Institute of Technology Zurich
Oxford and Cambridge are both schools in the UK and are placed first and second. The two others after are both American schools: Cal Tech and Stanford.
According to CNN Money Oxford's tuition for an undergraduate degree ranges for American students between $19,860-29,230 and Cambridge's tuition for an undergraduate degree ranges from $20,400-37,800.  Cal Tech has a tuition fee of $48,111 which does not seem incredibly expensive, but including all the expenses amounts to ~ $68,901. Stanford University also has a starting tuition of $44,757, but with all the expenses amounts to ~  $64,477.
So, why do colleges profit so much from students? Why is it less expensive abroad than in the United States? We will come back to those questions later.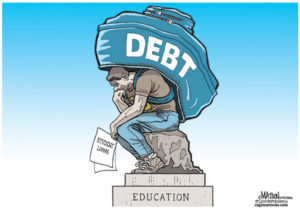 Students will apply for FAFSA (Federal Student Aid) and scholarships but sometimes even that is not enough to get into their dream schools. Indeed, this increased costs to enroll in college is a modern occurrence that was not prevalent thirty years ago.
College Tuition (Past and Present)
Although college tuition has risen steadily in the last 50 years, college tuition is not skyrocketing as some might assume. Tuition has in fact slowly decreased but tuition is still at an all-time high. Since the median income of many middle-class families has instead decreased, it has become an economic burden for many parents to send their kids to their desired college. Between 2002 and 2013, Vox reported that "family income had decreased except for the top five percent of the country."
Tuition has decreased slightly, and a report from the College Board stated that "Annual tuition increases for in-state students at public four-year colleges are below 3 percent for only the second time since 1975". Still, students are still paying monumental fees for college.
In the school year of 1963-64, the average annual cost for a four-year public college, which compromised of tuition, fees, room, and board- amounted to $6,966 in 2012-2013 dollars. For private schools, the price was even greater, growing from $13,575 to $35,074 in 2012-2013 dollars. And compared to the cost to attend college in the 1980's, adjusting for today's inflation, a year at a four-year public university costs three and a half times as much as it did thirty years ago. Whether be public, private, non-profit or community colleges, costs have more than doubled.
It is obvious to see as many seniors can tell you that private schools are much more expensive than in-state schools or public schools around the country. From 1963 and onward, private schools have truly seen a price spike. Many students are now enrolling at colleges to obtain their Associate or Bachelor degree. Public schools, although more students are attending them, have not seen such a dramatic rise in costs compared to public school attendance.
The increasing cost to attend does not affect every student. Colleges do take into account the socio-economic status of the student's family and background. From College Board data, tuition has increased more for the wealthy. There was a  24.4 percent for wealthy families compared to3.4 percent in families with economic struggles. This is prevalent in every economic background.
But, the main question is :
Why are Colleges (USA) – Public, Private, etc.- more expensive?
When you ask a college administrator and or a college representative why their college is so expensive they will try to explain that it is because of everything the school offers. Paul F. Campos, a reporter at the New York Times, said that it goes something like this:
"Once upon a time in America, baby boomers paid for college with the money from their summer jobs. Then, over the course of the next few decades, public funding for higher education was slashed. These radical cuts forced universities to raise tuition year after year, which in turn forced the millennial generation to take on crushing debt loads."
On an NPR broadcast in 2015, Sandy Baum said that " colleges are not spending more money to educate students. [But that] they have to get that money from someplace to replace their lost state funding – and that's from tuition and fees from students and families."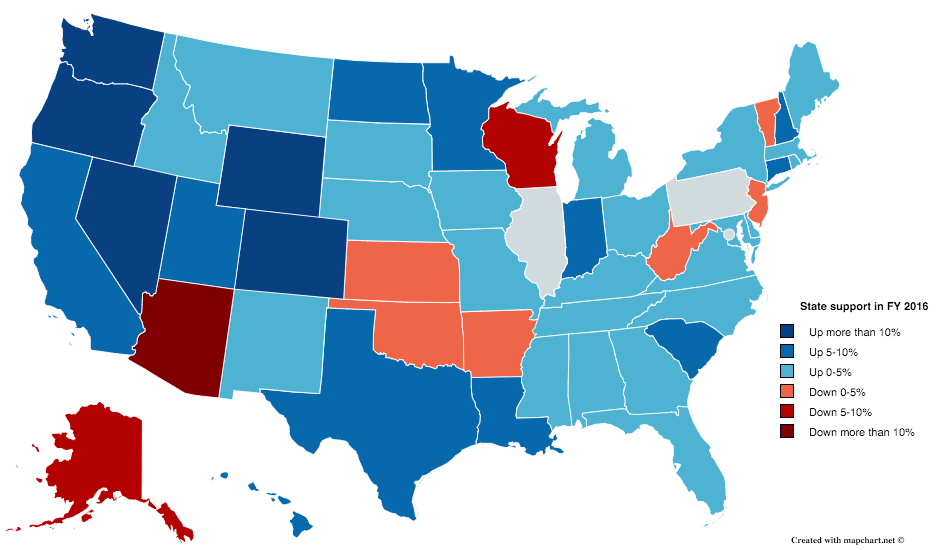 The huge increase in public investment in higher education in the US is greatly larger than it was twenty/thirty years ago. This spending has increased much faster than what government spending could at this rate. Therefore, it is important to see, regardless of the funding cuts made, that the rise in college tuition does equate to a "huge increase in public subsidies for higher education." As more young Americans go to college, there seems to be an increase in spending.
As more students enrolled in college, there was an increase in state legislate appropriations for higher education. (Def. of State Appropriations here). When the baby boomers went to college, the state appropriations skyrocketed and increased more than fourfold in today's money. In 1980, state funding had increased 390 percent. The increase in public money, however, did not reduce tuition.
Many state appropriations reached an all-time high with inflation adjusted at $86.6 billion in 2009. They declined because of the recession of 2008 and rose back to $81 billion. Increased spending has not improved professors salaries either. Many teachers are part-time employees and there are more of like these  then there were 40 years ago, where "78 percent of college and university professors were full time."
The increasing demand to expand university administration in many states is a predominant factor in growing tuition. As stated by the Department of Education, "administrative positions at colleges and universities grew 60 percent between '93-'09."
Colleges are receiving less revenue from non-tuition sources and want to pay for new spending. Therefore, they have to compensate for this loss of revenue and to pay for new spending. As Vox stated, "They're raising tuition more than they're raising spending, so the tuition increases are partly fueling the spending increase (as with research universities) and partly offsetting reductions in non-tuition revenue."
Higher Tuition more Debt:
Many students believe that taking in loans is the solution, but the debt that many students take can go on for a long time depending on the job he or she obtains at the end of college. 
According to New America Foundation, the average indebted student for a bachelor degree borrowed more than $29,384 in 2011. The typical monthly payment had increased 34 percent in the last decade. Government-issued loans and private student loans can't be knocked out during bankruptcy. The majority of students will be paying $29,384 plus interest. According to NPR, in 2016 roughly 43 million students today hold more than $1.3 trillion in student loan debt. This occurs at an epidemic level because people borrow money to earn a degree that does not "have labor market value." They come from low middle-income families who are struggling to make ends meet.
Why is it Cheaper in Europe?:
Europe has state-owned schools which are heavily government subsidized. Also, many governments guarantee that the students' loans which usually have a low interest are then marked to inflation. Governments can and do support the degree that covers 50 percent of the total cost of the course.
That and also the combined lack of profit interest means that university will be far cheaper. In Europe, the issue is supply and demand and European governments
have set in place social and economic policy decision for higher education as a priority like the public health insurance that many have.
Many Americans are in fact moving to Europe to earn their degrees and many pay less than $10,000 a year with the fact that many follow internship programs to prepare them for the workforce right after they graduate.
CNN Money Story: Americans are moving to Europe for free college degrees
Forbes: Paying for College: Lower Cost Degrees in Europe
Going to Europe for college is of course not a solution for students as many cannot afford to live abroad and are not interested in European culture. Not everyone has the means to go to college outside the United States. But, unless state legislatures suddenly decide to pour much more money into higher education, those trends are probably going to continue. And that means incomes need to start growing again in college to really feel affordable — even if the tuition bills don't get much bigger from year to year.