With Winter Break just around the corner, many students will have plenty of time to watch movies. This article was originally going to focus solely on Thanksgiving movies, but with Thanksgiving past us, I thought I'd talk about "holiday" films and upcoming releases.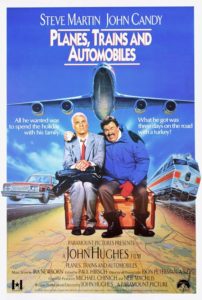 Planes, Trains, and Automobiles 
I think this is hands down John Hughes' best work. I find it to be his funniest and most heartfelt film out of his entire filmography. Steve Martin and John Candy absolutely kill it here, giving their best performances to date. This film split my sides open laughing, and I think it's a contender for the best comedy of the eighties.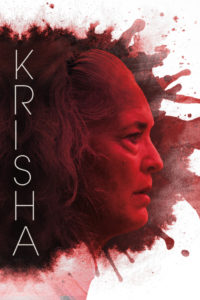 Krisha 
Trey Edward Shults' directorial debut is not only touching and anxiety inducing, but also a technical feat on its own. The film follows Krisha, a departed family member who returns after rehab to make amends with her family. Furthermore, it was made for only thirty thousand dollars, and shot over nine days with family and friends, the film boasts with confidence and precision with its craft. It opens with a seven minute long take that blew me away. Furthermore, the performances were spectacular, I was very impressed even before I discovered that almost the entire cast was related to Shults. I found the film captured the tension and anxiety of family gatherings extremely well. Moreover, I think that this comes from the almost biographical approach of the story. Many of the events are loosely based on Shults' life, and it brings an authenticity to the film that wouldn't be there otherwise.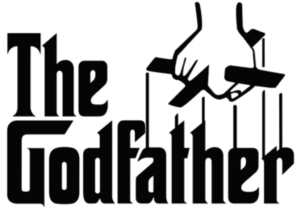 The Godfather and The Godfather pt. 2
These aren't "Holiday" movies, but they manage to capture the feeling of holiday with that wedding scene and the Eucharist celebration scene alone. Both films manage to work their way into the top five American films ever made, and they're terrific works of art. They're great family films, not that they're films to watch with the whole family, but they capture a genuine familial spirit. There's a long break, so why don't you just watch these two masterpieces back to back.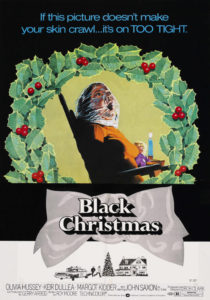 Black Christmas (1974)
This film follows sorority sisters being stalked and murdered by a psychopath. That's all you need to know coming in. The film is masterful in its building of suspense and its portrayal of its characters. The film is quite possibly my favorite slasher, so if you're in the horror mood, give this a watch. This probably is the best Christmas horror film.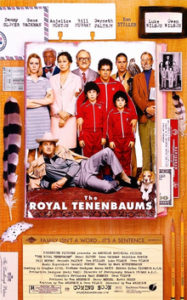 The Royal Tenenbaums
Wes Anderson's The Royal Tenenbaums works as a Holiday film because it features one of the best movie families ever. The dysfunctional nature of the characters and their relationships expands beyond cheap gags, but gives real 'character' to the the characters. The plot follows the Tenenbaum family when the estranged patriarch, Royal, returns to the family saying he will die in six weeks. Like many other Wes Anderson films, the film features precise compositions, idiosyncratic dialogue, and strong performances from an ensemble cast. While this is not my favorite of Wes Anderson's work, I find the peculiar family on screen to capture the chaos that can be present at a Holiday dinner.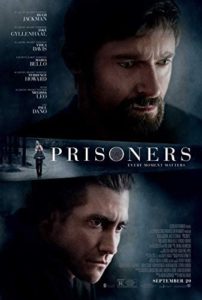 Prisoners 
I saw Prisoners the day of writing this, and I gotta say, wow. The plot follows Hugh Jackman as Keller Dover, who searches for his daughter who has gone missing. This sounds like a basic Liam Neeson revenge film, but it is so much more. Prisoners is directed by acclaimed Canadian director Denis Villeneuve, and he brings so much to the film. The cold atmosphere the film brings thanks to Villeneuve, DP Roger Deakins, editors Joel Cox and Gary D. Roach, and composer Jóhann Jóhannsson is incredible. The performances by Jackman and Gyllenhaal are so raw and ferocious that it took me by surprise. I expected their dynamic to play off similar to Harrison Ford's and Tommy Lee Jones' from The Fugitive, but I found Jackman and Gyllenhaal's more layered. While this 'Thanksgiving' film has only one Thanksgiving scene, it sets the plot in motion, and this is one of the best films of the past ten years so do yourself a favor and watch it. Furthermore, the film captures a cold nature, that I think we can connect to during this time of year.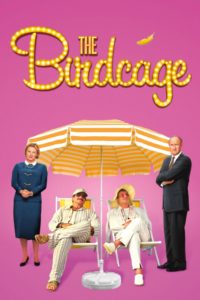 The Birdcage
The Birdcage follows a homosexual couple played by Robin Williams and Nathan Lane, who must pretend to be straight men in order to appease their future in-laws. With the film's subject matter and release date, one could mistake this as being a dated and mean-spirited film. However, the screenplay by Elaine May truly prevents such a travesty from happening, because this film is as endearing as it is funny and intelligent. Everyone from the director Mike Nichols, to the performances by Williams, Lane, and Hackman, to the beautiful look thanks to DP Emmanuel Lubezki, gives it their all. The Birdcage is one of the funniest comedies of the nineties. The dinner scene especially goes down as one of the funniest scenes in American comedy, and you should give the film a watch.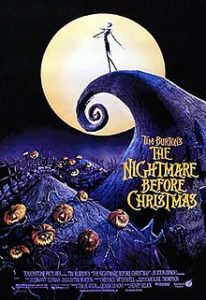 The Nightmare Before Christmas 
The Halloween Christmas hybrid remains a classic of the animation medium. Despite being released over twenty years ago, it remains quite possibly the most impressive stop motion film to date. I love the set design, the character design, the animation, the music, and basically everything about it. The film feels like a creative spin on the Grinch story, with Jack feeling like the Grinch if the Grinch loved Christmas. If you're looking for a short movie to watch, this is a great option.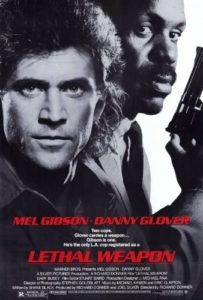 Lethal Weapon 
Last year I wrote an article detailing my favorite and least favorite Christmas films. On that list I mentioned Die Hard being tied for first with It's a Wonderful Life. I mention this because Lethal Weapon was released in 1987 and Die Hard in '88. Both films feel very similar, with an everyman cop fighting terrorists on Christmas. I really love comparing the two films because Lethal Weapon feels like Die Hard's older counterpart. Die Hard expands the everyman hero of Lethal Weapon, but it moves away from the buddy cop angle that made the predecessor so iconic. I will say Lethal Weapon was the best buddy cop film of all time, until Hot Fuzz came around twenty years later. I adore Riggs and Murtaugh, and I think they remain some of the best characters for Mel Gibson and Danny Glover respectively.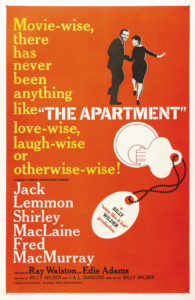 The Apartment 
I had already mentioned my article last year about the best and worst Christmas movies, well there probably should be a change. While it is far from a traditional Christmas film, The Apartment is quite possibly the greatest holiday film ever made. I wouldn't blame you if you saw the poster and year it's made, and find the film daunting. I myself have concerns when watching an acclaimed classic, worrying if I don't like it, or if I have too high a standard in my head. Well, like Chinatown, like Seven Samurai, like The Godfather and The Godfather pt 2, The Apartment deserves its high praise. It's endearing, heartfelt, sharp and witty, and honestly intense. The film tackles subjects and topics that weren't commonly explored in cinema in the 1960s. I won't explain the plot because I find that would spoil the peculiarity of the situation, but it
Upcoming Releases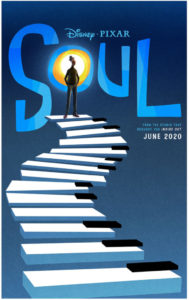 Soul 
Soul is Pixar's upcoming film following a band teacher (Jamie Foxx) with a passion for jazz. However, he goes to another realm to assist someone in finding their own passion. While Pixar's output as of recent has been decent (Toy Story 4 and Inside Out being solid examples of great modern Pixar) they haven't compared to their prime years of 1995-2010. After the trailer for the film was released, I had mixed emotions, but Pete Docter (director of Up, Monsters Inc., and Inside Out) is signed on as director. Soul was originally planned to be released earlier this year, but is now moving to Disney+ on December 25. This release will be different from Mulan (2020) because the film costs no extra money, just a subscription.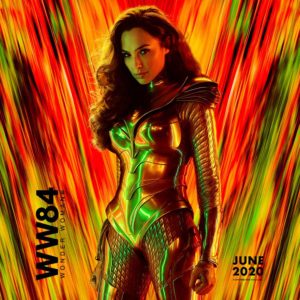 Wonder Woman 1984
The long awaited sequel to 2017's Wonder Woman is finally coming out. The film follows Wonder Woman (Gal Gadot) in the 1980's fighting politician Max Lord (Pedro Pascal) and the Cheetah (Kristen Wiig). Originally intended to be released in the summer, the latest comic book movie will see a theatrical and HBO max streaming release on December 25.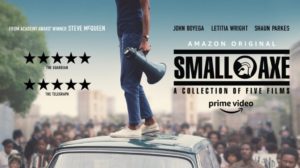 Small Axe
I haven't seen any of the Small Axe films, but I find it to be an interesting concept. Basically Small Axe is an anthology series where each episode is a feature film. The films all focus on West Indian immigrants in the '60s and '70s, all directed by Academy Award winner Steve McQueen. They're still released episodes/films on Amazon Prime, so if you want to watch it you can there.
Conclusion
All in all, with the amount of time we have with the winter break, you can spend that time watching a few movies. Hopefully, you can watch some movies and form your own opinions on them.
Tune in to the Roundup for more film recommendations.