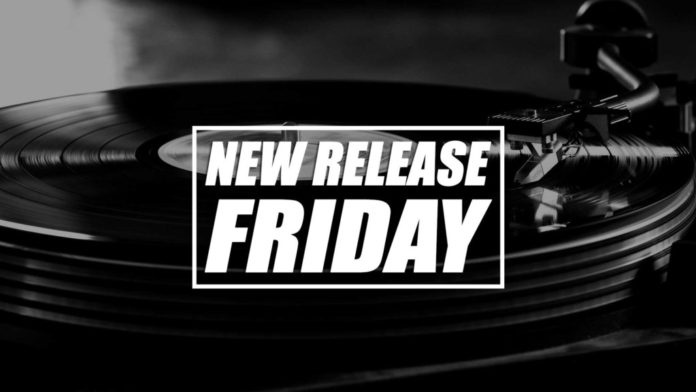 On Fridays, artists ranging in clout and genre drop their music for their audience's listening pleasure. And while Spotify and Apple Music both have "New Music Friday" playlists, The Roundup doesn't want the Jesuit community to have to sift through those playlists for songs that either bop or flop. That's why we're initiating a New Music Friday series.
Caution: Spotify content may include explicit lyrics. The Roundup neither endorses nor promotes any of the songs in this article. Readers under 18 must receive parents' permission before proceeding.
Albums
The largest drops this Friday come from BROCKHAMPTON and Taylor Swift.
GINGER by BROCKHAMPTON
BROCKHAMPTON is just too edgy for my taste but pretty popular among teens.
Lover by Taylor Swift
The long-awaited Taylor Swift album has finally dropped, two years after her last album, Reputation, was released in 2017. From the few songs I've listened to, I want the old T-Swift back… Going to leave it at that.
Songs
DaBaby Remix of Truth Hurts
6/10
F You I Love You
8/10. Periodt.
Pose (feat Lil Uzi Vert)
3/10. Disappointing.
All Facts by G-Easy (feat Ty Dolla $ign)
6/10
Tampa Bay Bustdown
6/10
hot girl bummer by blackbear
5/10
#PROUDCATOWNERREMIX
5/10
Adicto (with Anuel AA & Ozuna)
7.5/10
The Greatest
6/10
In Review
There are way to many new releases to include in this article, so I went with the ones that reach The Roundup's student audience first. Overall, I'd give this week a solid 6/10 on the new music dropped; might be higher if you're a Swifter or BROCKHAMPTON fan.
Stay tuned to The Roundup for more New Music Fridays!