Caution: Spotify content may include explicit lyrics. The Roundup neither endorses nor promotes any of the songs in this article. Readers under the age of 18 must receive parents' permission before proceeding.
As the summer music season comes to a close and the number of new music being put out starts to dwindle, one rapper has been on top of the game all summer long. As we head into the weekend, DaBaby (Jonathan Kirk) is preparing to drop his second album of 2019: KIRK.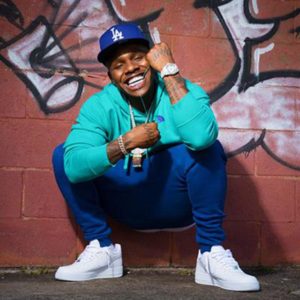 Baby on Baby
DaBaby, a Charlotte native, dropped his first album of 2019 in the form of Baby on Baby. The album, which dropped in March, leaned heavily on the hard, gangster-style of rap that has been popularized in the south in the last five years. His first studio album initially debuted at #25 on the Billboard 200 before reaching as high as #7. The album was lead by the singles "Suge", a reference to the infamous record label head Suge Knight who teamed up with Tupac in the 90s, and "Baby Sitter", a banger of a single that featured Offset of Migos. Baby on Baby provided lots of hits that served as perfect fuel for lighting that pregame fire before AAU summer games or just something to turn up to with your friends.
The album was very successful, amassing enough streams to get him to 15 million monthly listeners on Spotify at the time of writing this article. DaBaby's newfound success through Baby on Baby launched him into the limelight.
Summer Features
DaBaby was very busy over the summer, appearing on everything from a Megan Thee Stallion song to internet phenomenon Lil Nas X's "Panini." Also teaming up with J. Cole, another North Carolina native, DaBaby featured on tracks off the Dreamville album Revenge of the Dreamers III. He also helped save potentially-forgotten tracks. Before Chance the Rapper's album The Big Day dropped, DaBaby hopped on the song "Hot Shower", which has 3.89 million streams on SoundCloud – the most of any song on the album by far. DaBaby recently revealed that a feature will now cost the requesting artist a hefty $100,000, a price tag that goes along with his gangster persona. All things considered, DaBaby seems to have a Midas effect, turning everything he spits bars on into gold.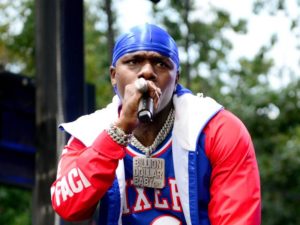 KIRK
As the hip-hop world prepares for yet another DaBaby project coming on September 27th, the prolific rapper has already started dropping singles off the album. The creatively-named "INTRO" dropped earlier this week. A more introspective track, "INTRO" strayed from DaBaby's normal style of flexing and boasting.
Anyone that talks to me regularly knows that I'm a massive Kanye West fan, and although I don't think it's a perfect comparison, I think it's appropriate to compare this song to those of the late-2000s Kanye albums. If this album is more like the reflective "INTRO" and less like the hard-sounding "Suge", I think this album will be a much more emotional project. And although that's a departure from what made me notice him at first, it might be a good thing for the rap community. We can start looking at guys like DaBaby and J. Cole becoming more introspective and it could spark discussion among the listeners about who members of the hip-hop community really are as people rather than who they portray themselves as in the public eye.
But even if "INTRO" is just a fluke and KIRK is just like Baby on Baby, we know it'll be a banger of an album and have enough hits to fill a playlist.
Conclusion
DaBaby is definitely a guy to watch over the next couple of months, and the path he's on is a very promising one. Make sure to check out KIRK when it comes out and I highly recommend listening to Baby on Baby if you haven't already. Keep your eye on this one because DaBaby is going to be a star very soon.
You can check out DaBaby's artist page on Spotify here: