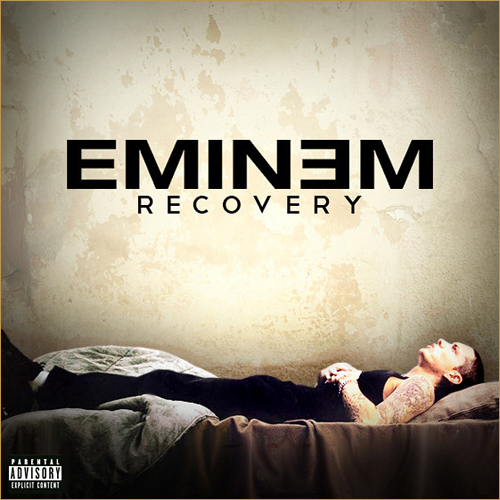 To compare Eminem's raps in the hip-hop world to Elvis's songs in the rock and roll world is correct to a degree, but it is largely inaccurate.
Certainly, Eminem was the first white rapper since the renowned Beastie Boys to reap the benefits of sales and respect from the hip-hop world, but his impact surely transcended this imprisoning distinction.  When considering his dexterous, fluid, and spontaneous lyrical skills, few can compare.
As an accomplished rapper, Eminem is as proficient in spouting a long-form narrative as he is in conveying a bone-chilling message. In fact, his skills match those of his admired mentor, Dr. Dre: thick, muscular loops, repetitious lyrics, and terrifying images that conjure the paranoia, fright, and dismay that he experienced.
Without a doubt, these horrifying images of discord paired with his supernatural rapping ability shot him to the top of the charts at the turn of the century. During his rise, one that I would dub "The Rise of a Cultural Titan," there was no greater cultural bogeyman than the Marshall Mathers (Eminem's birth name).
His rise, though, was only electrified by how violent fantasias directed at his mother, his wife, or even the world created the psychodramatic rapper who spat absurd messages too complex and intricate for his young, embracing audience to understand.  As he struggled to establish his career, he and his teenage sweetheart, "Kim," had a daughter, Hailey, crippling his ability to spend serious time rapping and forcing him to spend more of it with his family.
Though this did affect his career in a negative manner, he still released his first album, Infinite, which received little to no attention in the world of hip-hop moguls.  Understanding that he had to do something to invigorate his career, he developed an alter ego dubbed "Slim Shady," an eccentric character that freed him to delve into his murky and depraved identity, something that he truly needed in a time of personal upheavals.
Returning to his rapping career led to a devastating split with Kim, which led to his moving in with his mother and the loss of custody of his child, which in turn led to his falling into the vices of drug use and finally climaxing with an unsuccessful suicide attempt.  This was his transfiguration, his transubstantiation.  When he was well again, he used his tribulations to generate an "Eminem trademark," including his fidgety, nasal rhythmic performances complemented by disturbing and vicious imagery; this created the hip-hop magnate that he is today.
With hits like "My Name Is" and "The Slim Shady" on his earlier albums The Slim Shady LP and The Marshall Mathers LP, he dominated the airwaves.  But it wasn't too long before others acknowledged the success he gained by soulfully embracing the depth of his experiences throughout life.
Eminem capitalized on his fearful momentum by crossing over to the world of big lights, cameras, and directors—he starred in an acclaimed, semi-autobiographical movie: 8 Mile. Soon following the creation of the movie, Eminem earned the respect of Hollywood and earned several praising reviews from the toughest of critics, and an Oscar for the film's sacred song, Lose Yourself.
Despite his success in the early 2000s, he faded into black for the latter part of the decade, at least until he released the album Recovery in June 2010 (with hits like "Not Afraid" and "Love the Way You Lie (featuring Rihanna)") and rightfully took back his place on the throne as a king of not only hip-hop, but as a King of Modern Music.
Most recently, his collaborations with pop-stars like Bruno Mars have produced a great deal of admiration from the pop music audience as well. I personally would like to wish him well with the rest of his career.
Sources:
http://www.rollingstone.com/music/news/introducing-the-king-of-hip-hop-20110815?page=2
http://www.foxnews.com/story/0,2933,194705,00.html
http://web.archive.org/web/20080213185359/http://www.eminem.com/bio/bio.aspx