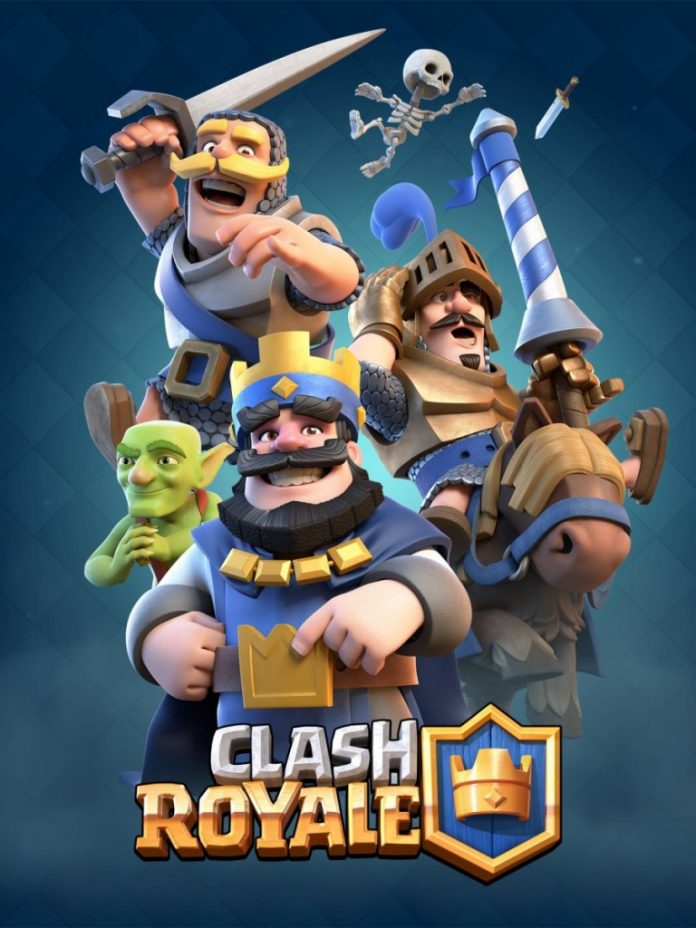 Supercell, the hit app developer that created Clash of Clans, has released a new and addicting game that has captivated Jesuit once again. Amazingly, Jesuit was already enthralled by the game even before it was released in the USA! Players began playing this marvelous game when sophomore, Zack Butz, discovered the game on YouTube and brought it to Jesuit. He shared the game with his friends, and before he knew it, Jesuit caught on.
Currently, according to Zack, at least, 100 people have the game as there are two Jesuit "clans" that have formed with a maximum of 50 people in each. This game has both connected and divided these Jesuit clans as many will leave to join another. The original clan titled simply "Jesuit," had dropped numbers due to a more widespread clan "Jez Nation" and, to recuperate, had become a more elite clan with smaller numbers, requiring that you have more "trophies." Trophies are used by Clash Royale to measure success in battle. On average, a win will grant the player around 30 trophies and a loss will subtract as much. When you win the trophies, you gain them partially from your opponent's own collection and vice versa when you lose.
The game was released in the USA on March 1st and has been a tremendous success. The basis of the game is to battle in a 1v1 setting with another player. Many students described it as Hearthstone meeting the universe of Clash of Clans in a real-time battle game due to a similar card-retrieving mechanism and deck-building system. Clash Royale uses some of the characters from Clash of Clans, including the giant, minions, barbarians, archers, etc. The player places down cards that cost elixir, or "mana" as some students say, with a storage of 10 elixirs. As you play cards, your elixir levels deplete based off of the value of the card. When you win, one will receive a chest. These vary from a silver chest to a "Super Magical Chest." These chests, although increasing in cost with level, can be from $.50 to $32 if you plan out how you will use your gems best. These chests can contain cards of three rarities and with a huge new update now a "legendary" rarity as opposed to common, rare, and epic that is ultra rare and very powerful if used correctly.
After a quick survey of over 60 Jesuit students, 17 said they had heard of the game, with 44 responding that they do play, which comes out to 72% of students in the survey playing this new hit game, showing yet again how massive this mobile video-game market truly is. Supercell has just made $1,512,330 only today on their hit game as they offer in-app purchases utilizing a $4 billion mobile gaming market. With this huge market, Supercell dominates with the 3 top grossing apps, holding steady for some time.
In my opinion, the game is very well thought out with the most minute adjustments coming to the game often to balance certain cards. The game has become yet another marvelous card game that will continue to grow and expand. The re-playability is huge in this but, like any other mobile game, the in-app purchases offer an element of pay-to-win that most players do NOT enjoy. This pay-to-win mechanism can allow the player with the most money to be the best in the game instead of the one who puts in the most effort. App developers usually tend to do this, and there were even lawsuits over whether the special privileges should be allowed. Overall, this marvelous game is a huge success that's fun to play and doesn't get old easily. Nicholas Wilson '18 commented on the game saying, "a nice game that, event though it's pay-to-win, it doesn't give an ultimate advantage." Many others similar have advanced far into the game without paying any money at all. Player Daniel Reed '18 said, "It's a fun game that, although there is that waiting period with most SuperCell games, it's not necessary." These players are not happy with this pay-to-win system but seem pretty excited about the game.  This pay-to-win system is not a large factor in the game as people must spend thousands to level up to where they want with little to no effort.
Clash Royale has truly become the "new Clash of Clans," although many still play the two side-by-side. As far as we know, this game has not been shut down by the Jesuit Tech Department, and they have no plans to do so, ensuring a comfortable Clash Royale environment at Jesuit for some time to come.