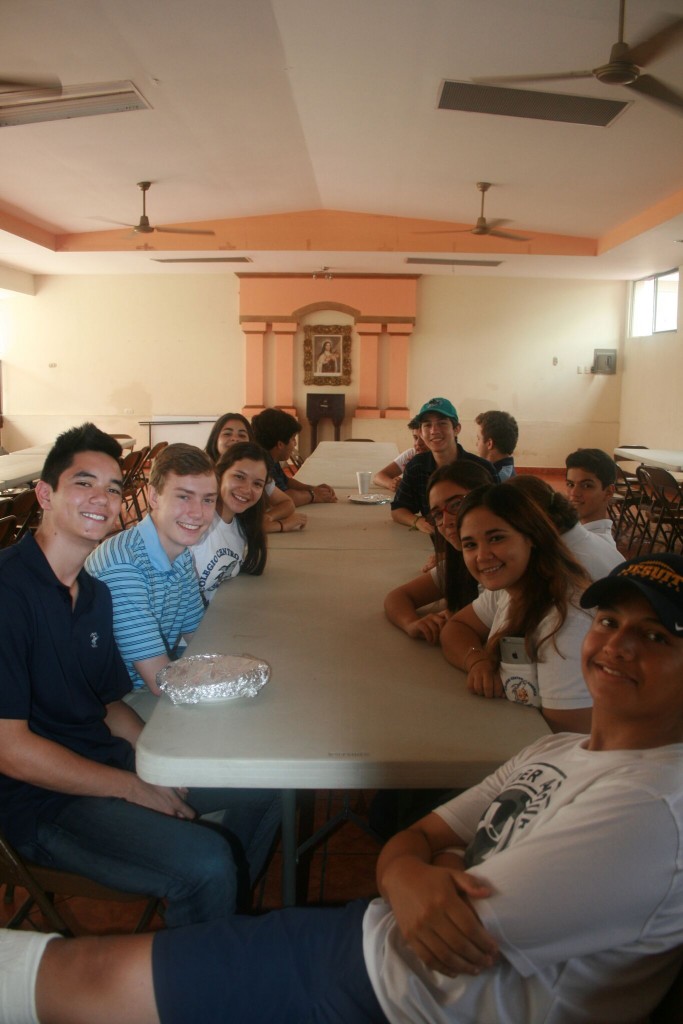 As the bus skittered to a halt, the student's eyes fling open, awoken from his nap. "We're here," he realized, as he stood up with 20 of his Jesuit brothers and faculty, all of them filing off the bus. In front of them, a sidewalk ran up to a worn-out, aged school that doubled as an orphanage for girls, ages ranging from toddlers to young teens. Excitement growing among the students, they made their way inside the orphanage, greeted by the nuns in charge of the establishment. "Hola!" they said, wearing expressions that provided a sense of comfort. Walking through the building, the students reached the outside playground among the middle of the complex and gaze around the scene.
The play area contained a few jungle bars, swings, and slides, partially cracked and rusted due to age. A concrete soccer court with basketball hoops and goals lay off to the side, adjacent to a cathedral. Strewn amongst the grass, a few soccer balls waited to be used again. But the students did not focus on the equipment itself; rather, each student seemed to notice the smiles and laughter of the little girls that populated the equipment, smiles that they had never quite seen before, smiles that, regardless of their environment, seemed to have never been introduced to pain or selfishness.
For many students, this was their experience on their first trip to Nicaragua. Starting in 2009, Jesuit's Nicaragua immersion program has been the longest running immersion trip at Jesuit, reflecting the success and effect it has had on the participants' lives. Through an application and interview process, 40 students are selected to engage in the unique program, chosen based on criteria structured around being open to growth. Though 40 students are selected, the program has 2 groups going at different times of the summer, each containing 20 kids. This year was no exception as the selected students joined faculty members Ms. Christina Ellsworth, Mr. Keith Reese, Mr. Tim Howard, Mr. Tim Murphy, Mr. Raul Ornelas, Mr. Matthew Ortiz, Ms. Vanessa Jones, Mr. Joe Howard, and Mr. David Lugo S.J. to spend a week immersed in Nicaraguan culture, unparalleled by any of the students' other experiences.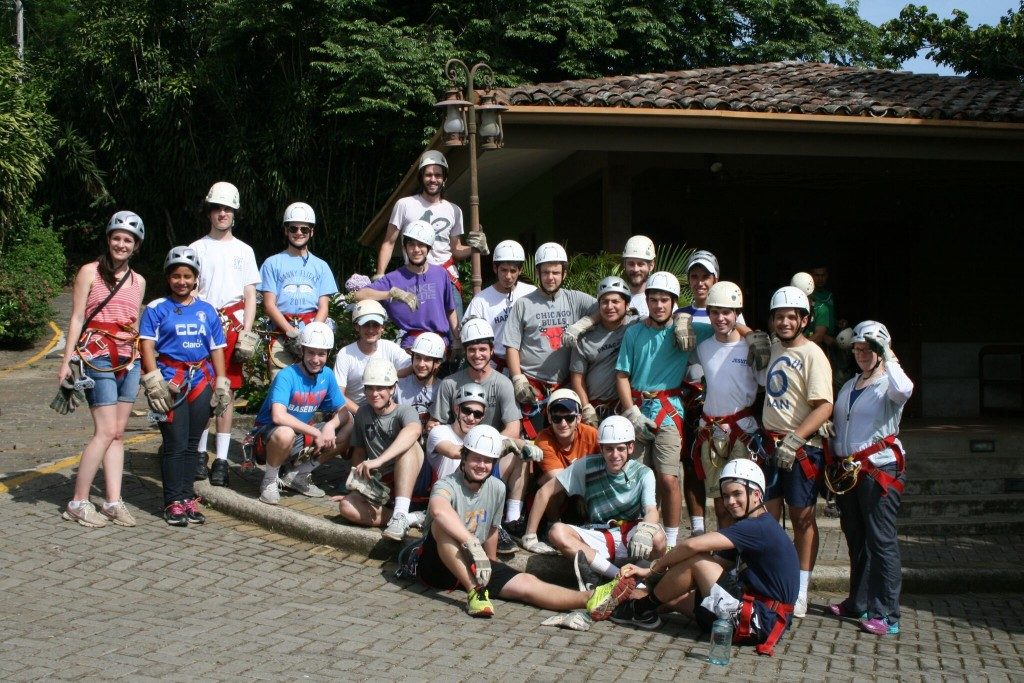 Though the students visited many places in Nicaragua, such as restaurants, historical sites, and fun side activities, here were some of the main projects of Nicaragua Weeks 1 and 2:
El Crucero Orphanage:
Set in the small town of El Crucero in Nicaragua, the orphanage was held as the highlight of the trip for many, loved for the friendly faces of the children and the warm hearts of the nuns. Week 1's project at the Orphanage was to prepare a set of classrooms to be painted. The process involved stripping the classrooms bare of desks, posters, and wall art, followed by the thorough scrubbing and washing of the floors and walls of the rooms that took 2 days. Week 2 followed, and their job was to finish the job and paint the classrooms, a process that also took 2 days. Through the combined work of both groups, Jesuit had changed the worn out rooms to bright, engaging classroom settings. Although students enjoyed the long labor, in between their duties they would often go out to play with the girls. Starting out with students practicing poor Spanish and helping the girls on the playground, often these breaks would end with a friendly yet competitive soccer game, a field where the language was universal. 
Special Needs School
Though quite a drive from Managua, the Special Needs Schoolof Leone also held a place in the hearts of many students. This school works with young kids with disabilities, both physical, such as blindness or deafness, as well as mental, like ADHD or autism. Adjacent to the school was a market, with only a small chain link fence separating the two, and Jesuit's task while at the school was to replace the fence with a stone wall, as well as complete a few other jobs around the school, such as digging plots for their garden.
As a reward for the several hours of hard labor that each group undertook, the school surprised them by putting on a small talent show, in which students with a wide range of disabilities participated. Some performances welcomed audience participation, calling the Jesuit boys to get up and dance. Bass Stewart '17, a participant in Week 2, recalls this event, saying, "They were almost challenging us (the Jesuit boys from America) to dance. Not a single Jesuit boy stirred, confused and unsure of their dancing skills. That is, until I stepped forward a danced like I never had before… I eventually inspired more people to join in, and, before we knew it, we had our very own Jesuit conga line going… It was a great experience to get out in front of everyone and just partake in a cultural event that I will remember for the rest of my life."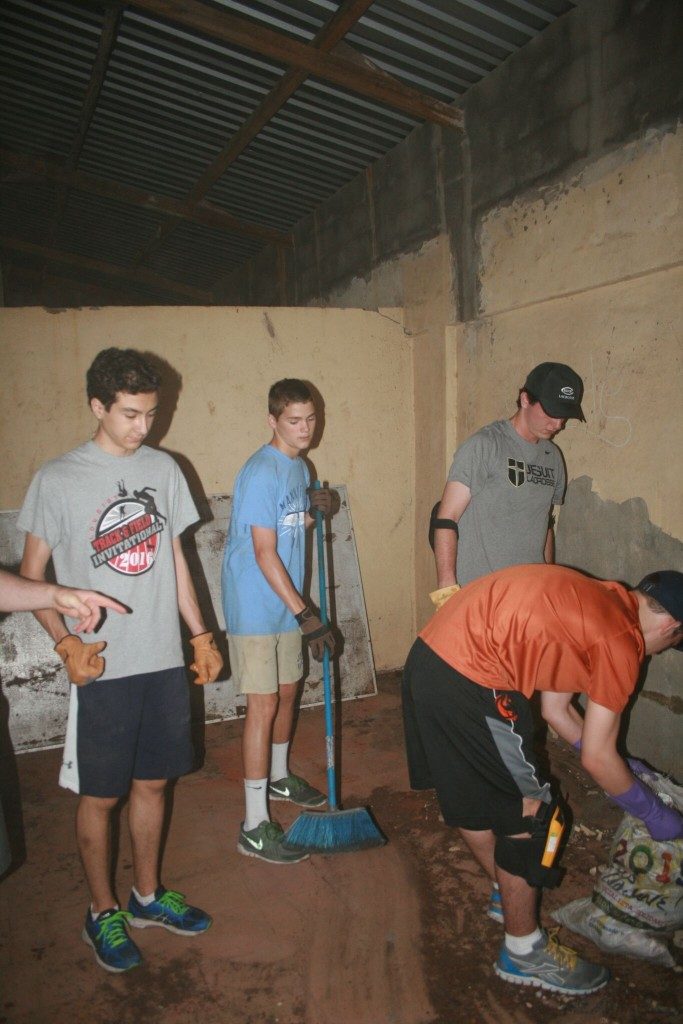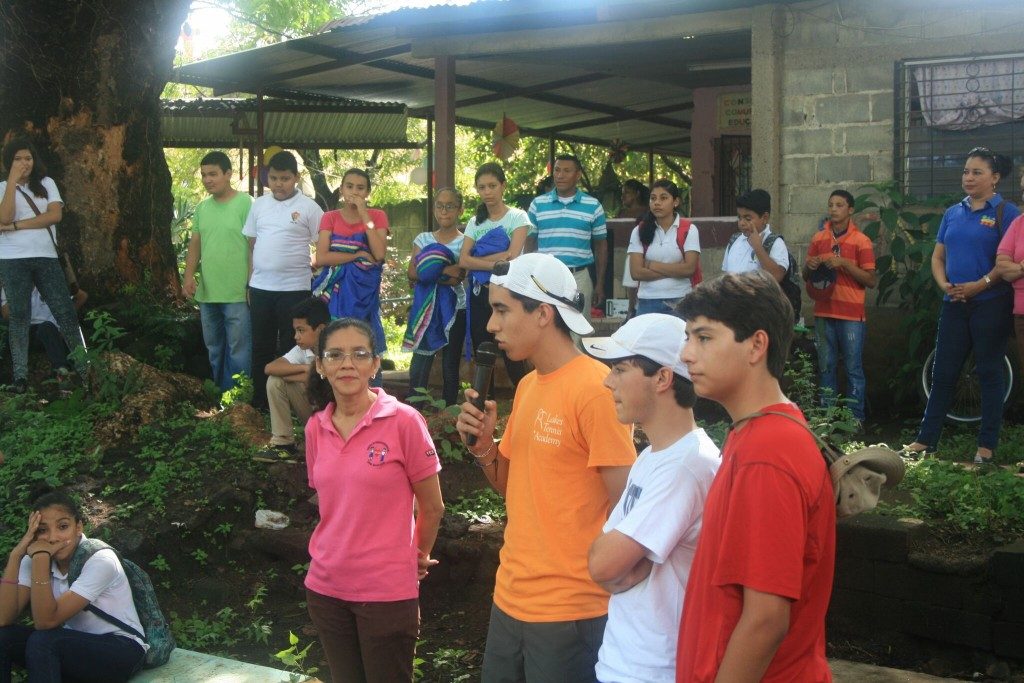 Elderly Beaches
After working in the hot sun in the Special Needs School of Leone, Jesuit then took the rest of the day off at the beach to cool off, though they weren't alone. Joined by 30+ members from a nearby Nursing Home, both groups took several elderly people out to lunch next to a shallow beach. After the meal was done, the students joined the seniors at the beach. Though some were only able to stay at shore, some stepped in and enjoyed the water. All around the beach, students and elderly alike were engaged in friendly conversations, playing card games, and swimming in the water, simply enjoying one another and the sounds of fiesta. Immersion Trip Coordinator Ms. Elsworth shared her enjoyment working with the elders, saying, "There's something just so joyous about visiting them that just brings me so much joy and happiness."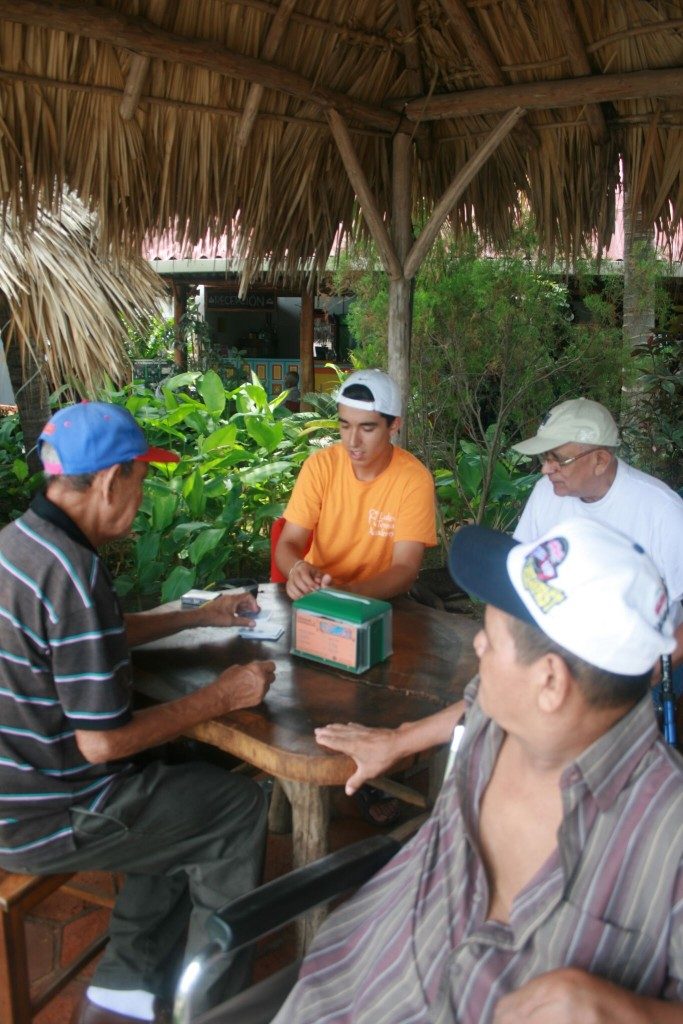 Homeless Brunch
Joined by members from the Jesuit High School in Nicaragua, called Collegio de Central America, the Jesuit Dallas students assisted in feeding the homeless in a town near Managua. The students helped prepare and distribute food like a traditional rice and vegetable dish as well as coffee. After distributing the food, the students of both high schools sat down and talked with the homeless. Once the homeless had finished their food and left, the students helped clean and then conversed with one another, exchanging information about their lives, culture, blurring the regional barriers and establishing new friendships.
While each person had their own unique perspective that allowed them to experience things differently than others, for many Nicaragua represented a turning point not only in their faith or community service aspects, but in their outlook on life. A few people gave their accounts of the trip and what they got out of it.
Ms. Elsworth described the hopes she has for students after the trip is over. "There's this new phrase that's being used in Jesuit education, [which is] 'learning to be a competent Global Citizen…' What I think [that means is] recognizing that we are only a piece in a huge, huge puzzle; to realize our connectedness to things that we forget exist … and for that to transform our lives and how we spend our money or the people we choose to interact with, hopefully to encourage students to step outside their bubble … [I hope] that students recognize the value in that so much so that it stays with them throughout their life."
Lindsay Brown '18, a returning member of the Week 1 Nicaragua trip, recollects his account of the importance of the trip, saying, "When we went to the different sites I expected just to simply be there, and [the people of Nicaragua] all to realize that we were just mission workers and there just to help them. But they almost treated us like family, rather than 'Oh they're just here to help us'… And it was really cool to just take that home and treat people in that sense, that even when you may not know them, to just give them a chance."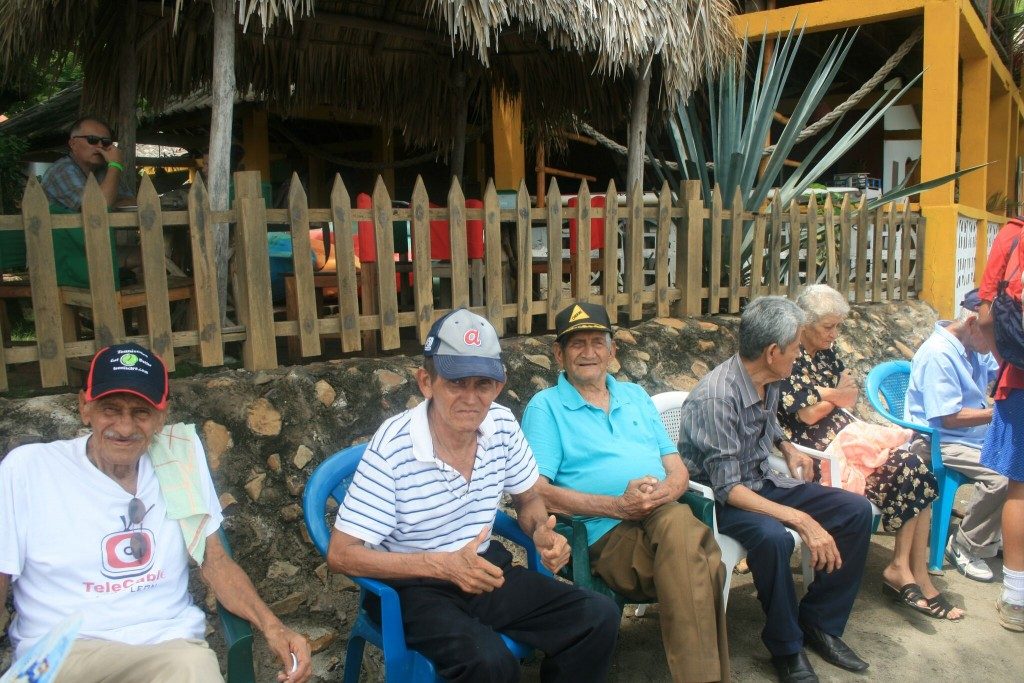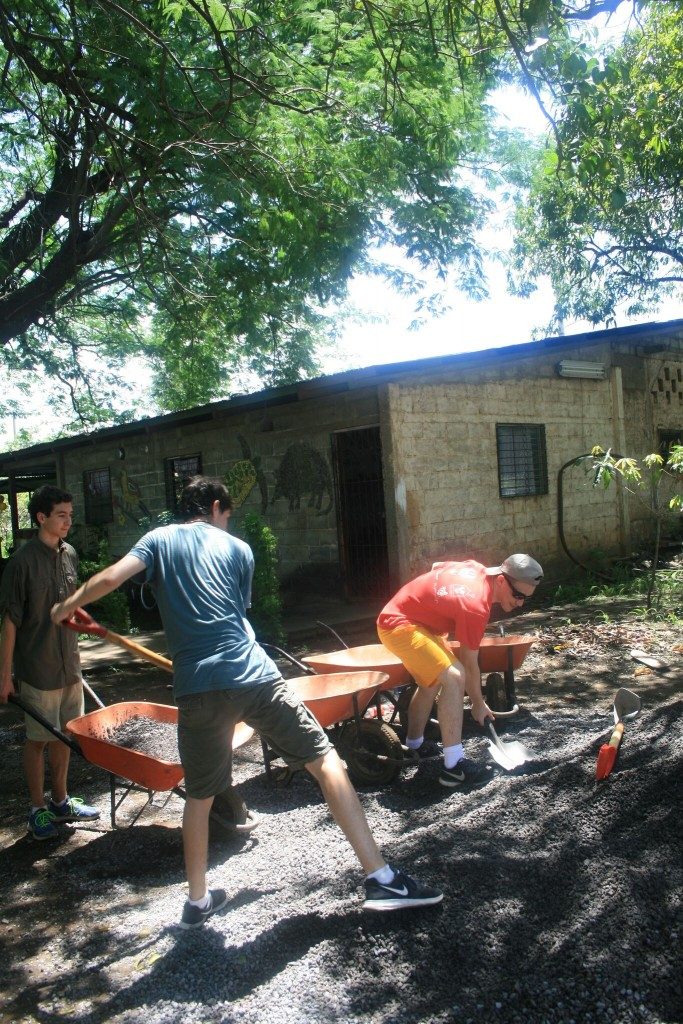 Knox Higganbotham '17 provided his point of view as well. "Some really big things I took away…[were that] the smallest things that you do for somebody can make a difference. We always did big service projects like painting walls and cleaning rooms and built walls and dug gardens, but even the small things like talking to the children or helping anybody with anything that needed help or just making small efforts to help out or talk to people make a big difference. And you don't think that just talking to someone could be that significant, but just making an effort to talk to the children just made me really happy." He continued, "I also got out that you don't have to have a lot to be happy. People there, sure they don't live in a 1st world country, but they're probably a lot more happy than people who lived in the U.S. It's cool that just small things that make people happy… It doesn't matter how much money you have, all you need is friends and company."
Even though each person's experience won't be the same, a common theme that holds true between everyone's experience is the feeling of integration. With Jesuit trips, the goal is not to help people in need, but rather to support friends. The Nicaragua trip is called an immersion trip because the purpose is to work alongside Nicaraguans, to establish friendships with people regardless of their backgrounds, and to stand beside them as brothers and sisters in Christ.
If you're interested in creating your own Nicaragua memories, then apply for the Nicaragua Immersion Trip, and for details talk to Mr. Perry or Ms. Elsworth.