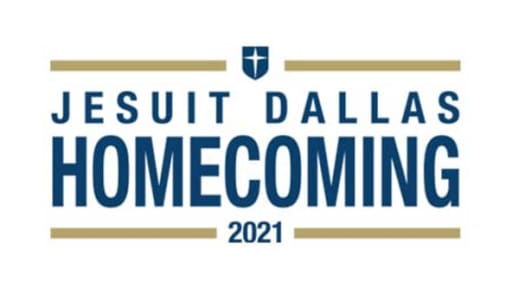 After taking a year off, upperclassmen homecoming returned to Jesuit's campus on October 16th. The event was a huge success and gave students the perfect opportunity to socialize and get together to celebrate the first real dance since the pandemic began.
The Dance
The dance changed in a few ways this year but kept some of its staples. Instead of being in the Terry Center, the dance was instead held on the north end of Postell Stadium. Seniors still had the choice to take part in the tradition of dressing up in costumes. Students were greeted by faculty members at the visitor's stand entrance and then made their way into the stadium. There was a large section for refreshments in the Young Pavillion for when students needed water breaks.
After entering the stadium, students could choose to socialize with other attendees or head further onto the field. A DJ was set up by the home stands side, giving students an opportunity to show off their best moves (personally I am a huge fan of the pogo a.k.a. jumping up and down) while singing along to songs from just about any genre. If students forgot their dancing shoes at home, they could get in on some casino games on the north end of the track. The games were free and gave students a chance to get lucky in blackjack, poker, or craps. Overall, there were some excellent ways for students to celebrate being back together.
Student Opinions
Some students shared their thoughts about the dance with the Roundup.
Dylan Gibbons '23 said it "was [his] best Jesuit experience yet."
Ajay Bhavan '22 said that he "enjoyed getting to see everyone's costumes," and "although it was outside on the football field, it definitely felt close to normal."
Joey Trigiani '22 said "it was really nice to connect with [his] classmates outside of the classroom in a fun way! [Jesuit students] had a really nice time together and the weather was awesome."
Lucas Hernandez '22 said that "although the field was something different, [he] felt the open concept truly allowed [students] more space and freedom to better enjoy [their] time together."
Owen Berry '23 said, "it was great to experience a dance at Jesuit for the first time and [he] really enjoyed the atmosphere and casino games."
Overall, the first homecoming back in over a year was a huge success and gave students the perfect opportunity to have a great time with classmates.