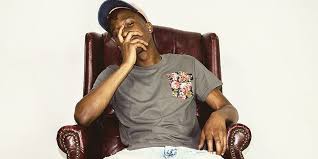 Born Jamir Daaliya, twenty three year old Mir Fontane has clawed his way out of the streets of Camden, New Jersey to the cusp of fame and success. His knack for telling stories through his lyrics and melodic skill, coupled with his versatility, have put him in a position to take the music industry by storm.
His first two albums, He's so Crazy and Who's Watching the Kids, experienced moderate success. After the release of these first two, Mir was brought into the conversation as many were impressed with the young rapper. But, with the success of his third and most notable album, Camden, Mir has been propelled toward the top and is regarded as one of the strongest new artists this year. As the XXL Freshman 2017 candidate continues to thrive, it might be a good idea to give his music a chance.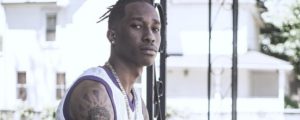 Born in Camden, a rough town inside of New Jersey, Mir Fontane grew up facing danger and adversity. He was subject to the violence of gang life and the impact of drugs. His pain is expressed in his passionate music.
Camden opens up with a powerful skit where a girl who is talking on the phone is shot in her car while Mir Fontane sings in the background. This track is followed by the song This Life describing his difficult life in Camden "where they shoot but don't care who die." This Life displays his melodic, impactful sound. Later on, in Cold, The scene from the intro is replayed from the point of the view of the shooter, revealing Mir Fontane's creative ability. The rest of the album plays as a reflection of his life growing up in New Jersey contrasted with the life he lives of fame and surplus now that he has achieved success. Solid production and versatility displayed across the album makes Camden a solid showing from the young rapper.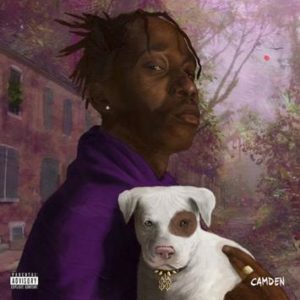 Mir Fontane uses his story telling ability to captivate the audience as he brings them along as he reveals his past. His captivating lyrics and passionate expression of his anguish are no better displayed than in his track on Camden, $horty's $tory. The song truly reads like a poem, as Mir tells the story of a friend who avenged his daughter and girlfriend in excruciating detail and with unfiltered emotion. The song, reminiscent of Stan by Eminem, displays Fontane's unique ability to story tell and makes for beautiful music that evokes more intricate emotions than joy or excitement. $horty's $tory plays with the heart of the listener as they experience the horrors of Camden, New Jersey the way Mir Fontane did.
Another one of Mir Fontane's defining qualities is his melodic mastery. Displayed exquisitely in his song Frank Ocean, Mir creates a radio-ready exhibition of flow and production without sacrificing any meaning or emotion in the track. Arguably Mir's biggest hit to date, Frank Ocean garnered attention on twitter, culminating in XXL posting both his music video for the song, and eventually an article on him.
While Camden displayed his captivating delivery and lyricism, as well as revealing his melodic talents, no skill is more prevalent in Mir Fontane's music than his versatility. Camden contains melodic masterpieces such as Ain't Afraid and Frank Ocean coupled with explosive songs such as Still in The Hood paired with emotional songs reflecting on his past, like $horty's $tory. Mir Fontane's versatility seems to be a theme of the album itself, but, it is most evident in his song Down by the River. In this emotionally dense song, Mir Fontane matches his melodic skill with his story telling ability, creating a beautiful song reflecting on the traps of drugs in Camden and the danger he lived with throughout his childhood.
Mir Fontane's skill is unmatched. After the release of Camden, Who's Watching the Kids, and W.A.W.A, the debut album of his group Southside of Jersey, Mir signed with Atlantic Records under its subsidiary 300 Entertainment. With the necessary talent and resources, Mir seems set to explode onto the hip hop scene, creating powerful music to not just entertain us, but inform us.