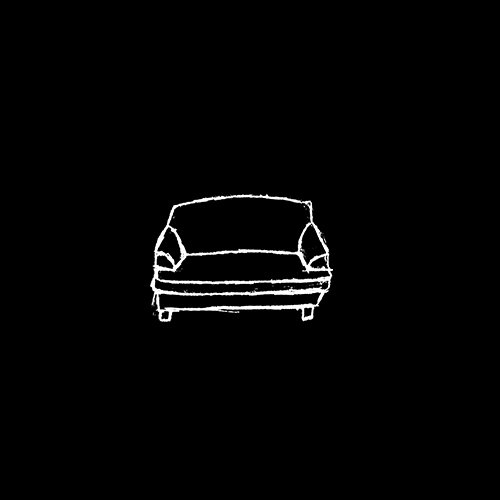 Strobe lights flashing, the entirety of the hip-hop group known as Brockhampton jumps up and down with their fans, as they perform their hit single Star… for the seventh time in a row. The fans scream along, absorbed in the music and unbothered by the repetition. Brockhampton's success and ability is displayed in this moment but it starkly contrasts the feeling only months before, when Brockhampton was an unknown boyband struggling to reach more than 15,000 plays on Spotify. Brockhampton's meteoric rise to success has been exceedingly quick in terms of time, but has been filled with an inordinately expansive collection of music, photography, videos, clothing line, and television that have cemented them as rising stars in music.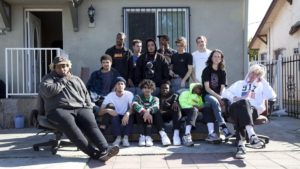 Brockhampton's story begins not as Brockhampton, but instead as AliveSinceForever, the musical creation of high school friends Ian "Kevin Abstract" Simpson and Ameer Van in 2012 in Texas. The group grew to include Dom McLennon and Mic Kurb before the unknown artists released their debut tape, ASF EP on Bandcamp.org in 2013.
2014 saw the band's name change to Brockhampton and shortly after, the addition of numerous members who were introduced to the band other members in the Reddit Forum KanyeToThe. In 2015, Brockhampton released their debut single "Bet I", which was followed the next year by their debut album All-American Trash. With the introduction of their first album Brockhampton began its rapid ascent to stardom.
Driving off the cult success of All-American Trash, Brockhamton quickly fed the demand, creating the TV show American Boyband with Vice and releasing acclaimed singles such as Gold and Star leading up to the introduction of their sophomore album Saturation in 2017. Saturation is the first of three albums in the Saturation Trilogy and gives glimpses of the musical genius of Kevin Abstract and his band. Despite small showings of musical excellence on songs such as Fake, the album was not executed to reflect the complete potential of Brockhampton. Highlighted by songs such as Junky and Fake, Saturation remained under the radar for the most part, but began to gain the attention of many mainstream audiences.
Three months after the moderate success of Saturation, Brockhampton turned around and dropped Saturation II, their very first album to attain mass critical acclaim. FACT writer Al Horner described the album as "sublime", expressing that "on the adventurous, quietly subversive Saturation II, [Brockhampton] dares to imagine a better hip-hop world to blaze trails in." The group has gotten its first taste of stardom with Saturation II, charting as high as the 50's on the Billboard 200, and seems to have zero intent to slow down.
Brockhampton has announced the release of a Saturation movie, has plans to release Saturation III this October, and has just completed Jennifer's Tour, it's tour across North America. Brockhampton has proved early on that it can contend with some of the biggest artists out there, and with their rapid rate of album turnover and sheer determination, it would be a surprise if they were not soon in the conversation for the best hip-hop artist.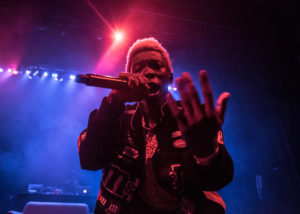 While Brockhampton is one of the most musically adept newcomers to hit the hip-hop scene in recent memory, their talent as musicians is not what seems to drive them to success. The group is an eccentric compilation of contrasting personalities and life experiences with the band made up of rappers, producers, web designers, and photographers born across the U.S. and Ireland. This unorthodox assembly of artists creates a feeling of diversity and heterogeneity in their music and artistic ventures that is both refreshing and shocking. Brockhampton's inherent contrast creates songs with melodic chorus' being shattered by the harsh and poignant delivery of Merlyn Wood or Ameer Vann, and tracks where Kevin Abstract matches a rapid bass filled beat with a slow, deliberate verse.
As a result of the groups diversity, they are able to convey a variety of messages and expand on different aspects of life. The band's frontman, Kevin Abstract, may address his homosexuality and question masculinity in the same verse that Ameer Vann reflects on his past as a drug dealer, and that is the true beauty of this group. So often music is comprised of the viewpoints and styles of a single person and is limited by the time and creative capacity of that individual. But, with Brockhampton, the sheer amount of distinct individuals in the group allows for a broad spectrum of ideas and styles.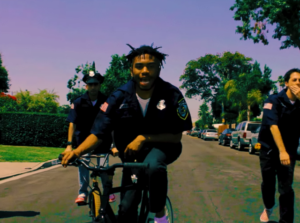 It's easy to make the connection between Odd Future and Brockhampton upon first examination. Both groups, lead by eccentric musical geniuses in Tyler and Kevin Abstract respectfully, approached rap in a way no one had seen before, questioning society and it's constructs along the way. Both were given shows, and both are comprised of large numbers of artists creating a distinct sound. The groups are so similar that Brockhampton has received a co-sign from Tyler, The Creator, who invited them to perform at his Camp Flog-Gnaw music festival and has his expressed support.
Although the similarities do seem to paint Brockhampton as an Odd Future spin-off, it is important to recognize the novelty of Brockhampton's music and art and understand the musical and societal boundaries they are pushing as a group. In their short tenure of moderate fame, Brockhampton has created songs that have addressed everything from gender equality to gender roles, with homosexual artist Kevin Abstract bringing his sexuality to the forefront of fans attentions to confront stereotypes about masculinity. Brockhampton has discussed the issues with drug addiction in society as well as revealing their individual experiences.
Brockhampton has separated themselves from other artists with their mastery of the videography aspect of their music. Music videos are a potential-rich medium by which artists can express their creative ability and change the way audiences understand their music, but, despite their impact, music videos have been left largely untapped until recently. With beautifully complex and original music videos such as the video for Gold, Brockhampton has grabbed the attention of many with their low budget films. With a Saturation movie on the way we will soon experience the full breadth of Brockhampton's cinematographic talent.
Brockhampton has furthered the boundaries of what a rap group can be. Along with their aforementioned ventures, the group has also delved into fashion, creating a clothing line centered around their music and released other artistic pieces in the form of photos. By using a multitude of outlets to express their creativity, Brockhampton has made themselves more accessible to fans and much more interesting to follow them.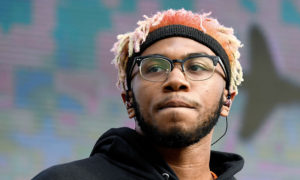 Brockhammpton has displayed an uncanny ability to create very distinct music incorporating a wide swath of sounds and styles. They have matched that with visual mastery displayed in their music videos and photoshoots. The independent group has shown an ability to capitalize on opportunity as well as a drive to succeed. The group has displayed every major marker for a successful group of artists and it would come to no surprise if we continue to see the energetic "boyband" jumping around on a stage backdropped by their signature couch, and covered in colorful strobe lights.