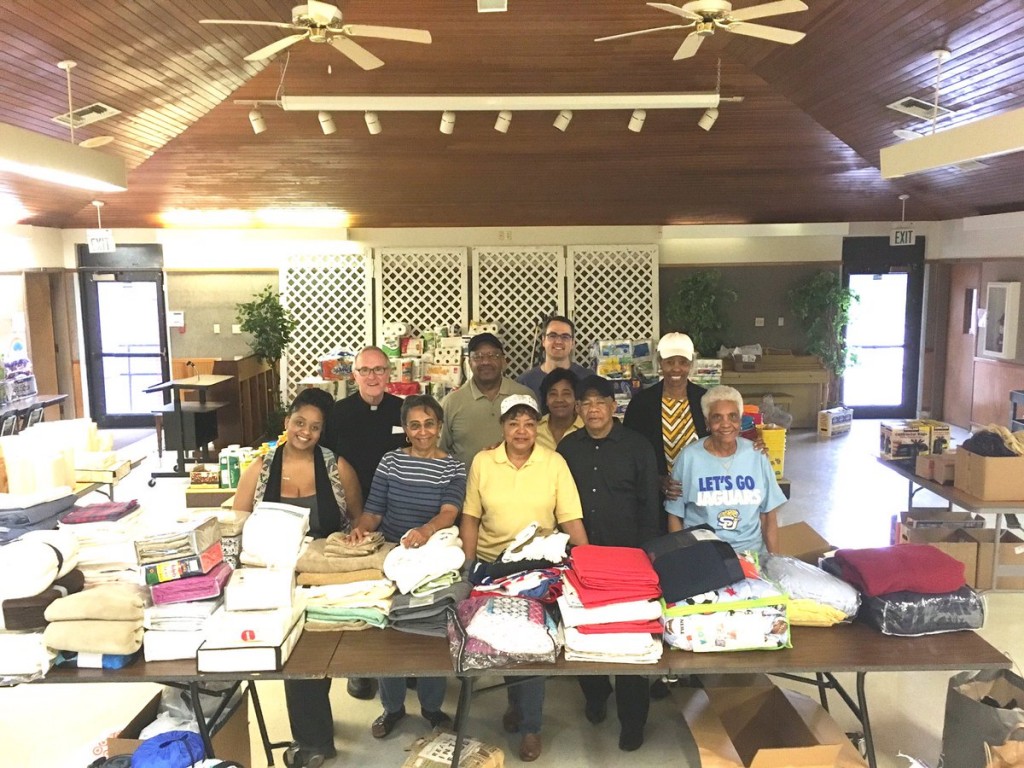 13 deaths. Over 60,000 homes damaged. Over $9 billion dollars in damage. 136,000 workers now currently unemployed. Families uprooted. Friends separated. Lives changed. These are just some of the consequences of the flooding in Baton Rouge, Louisiana that took place 2 weeks ago.
On August 12th, Baton Rouge received a torrential downpour of rain, reaching rates of 2-3 inches per hour. This continued for a long time, causing massive flash flooding with the water reaching as high as 2 feet in some areas. Eventually a State of Emergency was declared in Baton Rouge, and certain precautions were taken, including the evacuation of areas with high levels of water. After a few days, water levels started to recede, although the damage had already been done.
Although the disastrous flooding took place before school was in session, that didn't diminish Jesuit's efforts to lend a helping hand. Headed by Fr. Jay Hooks S.J. and Matthew Ortiz, along with the help of the rugby team, a Baton Rouge charity drive was set in motion. The drive was in need of many different items, ranging from toilet paper to bedsheets, which Jesuit was more than happy to deliver. Sophomore Sam Eppich regarded the drive as necessary for being "Men for Others," claiming that "it is our responsibility to help those in need, regardless of how much it may or may not affect our personal life," as well as seeing the drive as a way of showing "solidarity with Baton Rouge."
Overall the drive was a success, with a plethora of items being donated. After reflecting upon the progress of the drive, Fr. Hooks said, "Considering this is the first week of school…things are going good. In terms of quantity…I got a guy who rented the U-Haul, and he said that we're going to need more than an 11-passenger van… We'll probably use a small moving truck, so that's great news!" The items donated were taken directly to Baton Rouge, courtesy of Fr. Hooks who drove them there personally and gave them to another priest at a local parish. From there the donations were divided among the parishioners.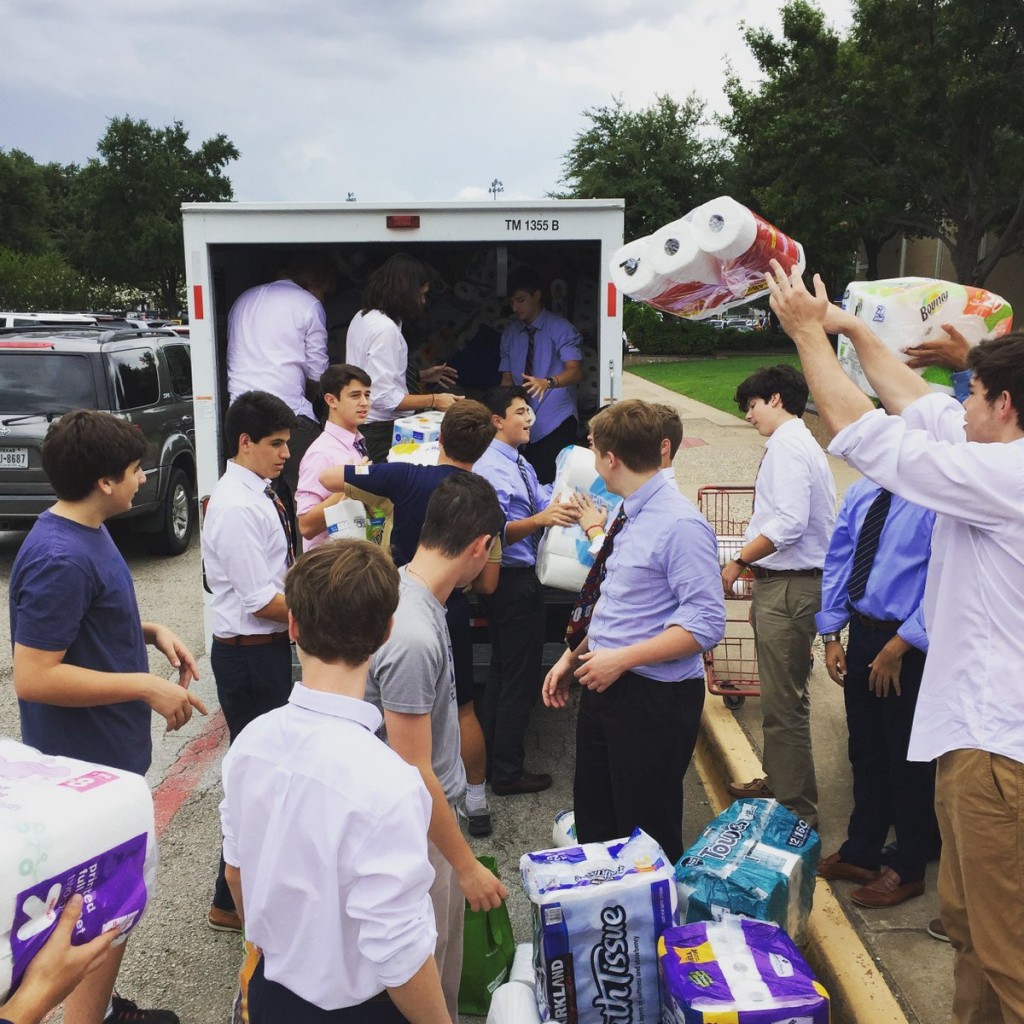 The brains of the operation, Fr. Hooks and Mr. Ortiz, both had their own reasonings and stories for why they chose to organize this charity drive. Hooks, through his diverse experience as a Jesuit, actually lived and worked at a parish in Baton Rouge, Immaculate Conception Church. When asked about the damage done to the parish due to the flooding, Fr. Hooks responded, "The property is okay; it's at a higher elevation. But a large percentage of the parishioners had damage to their homes, and about 100 of them were flooded out. A lot of them didn't have flood insurance because historically Baton Rouge doesn't flood."
Fr. Hook's sense of connectedness also holds true with Mr. Ortiz, who has his ties through Rugby. "Fr. Hooks told me about [his interest in starting a charity drive], and I have connections in New Orleans and Shreveport. The Rugby team has played there several times. So, we have family there, and by family I mean the Rugby family. So when Fr. Hooks told me he [was] trying to get something together, I told him I'd do anything he needed."
With these recent natural disasters it's important to keep in mind the overall message of every charity drive, every relief effort, and all the work done to help people in need: that, regardless of whether disastrous events happen to you or to others, it is the duty of us all to take care of those people dramatically affected by things nobody has any control over. Mr. Ortiz touched on this topic: "There are things in every single person's life that we have zero control over, and those things can affect us personally or…affect a wide amount of people. Even if it's an individual who something's going on in their life that they can't control, you take care of them, you find a way to support them and give them what they need." Fr. Hooks likewise commented on generosity. "I'd say [this situation is] directly related to us. They're people, and so they are related to us." He continued, "I think that we have a duty to help."
In the end, the Baton Rouge charity drive was a huge success thanks to the donations of all the Jesuit students and the hard work of Fr. Jay Hooks, Mr. Ortiz, and the rugby team. The items will be going directly to help people in need.
HELP BATON ROUGUE: Please help the victims of the flood. @jesuitdallas PLEASE bring items 2 bins in counseling area. pic.twitter.com/Kx6VMVIYiD

— Jesuit Rangers Rugby (@JesuitRugby) August 22, 2016
https://twitter.com/JayHooks1/status/769171094775275520
https://twitter.com/JayHooks1/status/768471110073528320
Thanks @jesuitdallas for your generous donations to help the people in #BatonRouge! @JayHooks1 pic.twitter.com/qrhtMe0tq9

— Jesuits USA Central and Southern (@JesuitsUCS) August 29, 2016
https://twitter.com/JayHooks1/status/769696393321603072