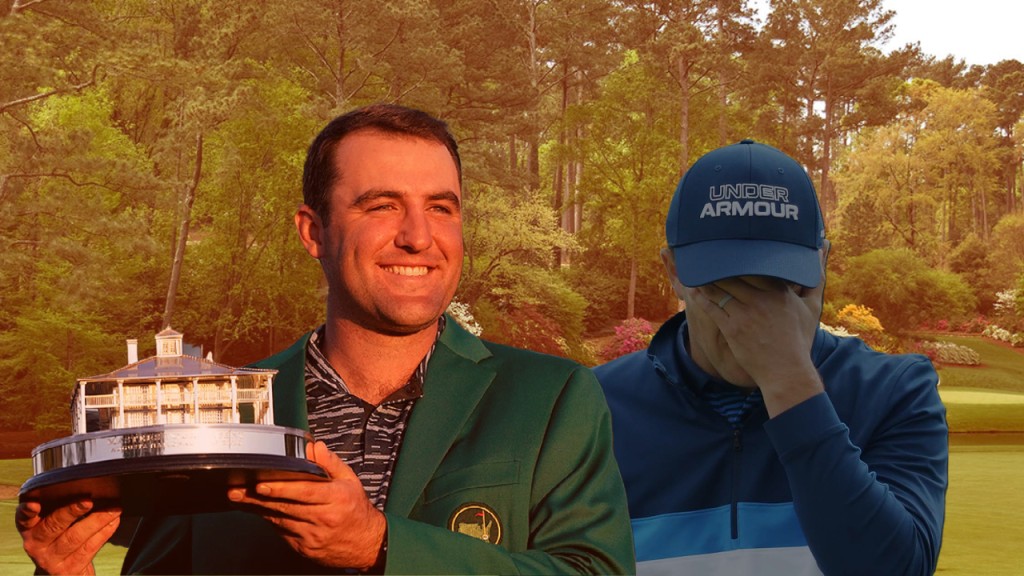 Intro
The Master's saw two big-name golfers from Dallas play in their prestigious tournament. These two golfers are Scottie Scheffler, a Highland Park alumni, and Jordan Spieth, a Jesuit Dallas alumni. Both golfers were national sensations as a teen, and both played golf at the University of Texas. But despite the similarities in their life, the storylines and exceptions they had coming into the Master's and the result that followed were two different stories.
Scottie Scheffler
Coming into the Master's, Scottie Scheffler was the hottest golf player coming with him in just 42 days, becoming the number 1 golfer in the world. Throughout six different tournaments, Scottie won four out of the six. These include wins at the WM Phoenix Open on February 13 and the Arnold Palmer Invitational on March 6. But he was yet to win a major tournament in his PGA tournament in his career. He was yet to prove if he could win on the biggest of stages in golf, and coming into the Master's, Scottie had his chance at winning on the biggest stage in golf.
Scottie started strong in his first round, being three-under and tied for second finishing his first round. But it was during his second round where after a shaky start with two bogeys for his first three holes. He would have six birdies to finish round two and put himself comfortable in front. From their Scottie would cruise virtually being unmatched during the tournament to his way for his first Master win. He finished the tournament being ten under par and three strokes away from the runner-up. His victory would seal his reputation as a legitimate top-tier golfer and be a significant win in his career.
(Scottie Scheffler celebrating with his caddie Ted Scott at the 18th hole)
Jordan Spieth
Coming into the Master's, Jordan Spieth was a proven top-tier golfer in the golfing community. He had won many tournaments, including the U.S Open in 2015 and the Masters in 2015. At his height in 2015, he was often compared to the legendary golfer Tiger Woods, but since 2015, he has not met the exception many saw he would be. In the 2021 Masters, he placed third, and it looked like Jordan had a coming back. But the 2021 golf season did not turn out as many excepted it would for Jordan. Jordan would be ranked 20th coming into the Masters. Many did not even consider him a heavy contender to win the Masters. He was still someone who had a reasonable chance to win it all if things went his way, but his preforms in the Masters stuck with many people.
Jordan's first round was an okay ending, two strokes over par after a birdie on the 18th hole. Then round 2, everything came crashing down for Jordan at the Masters. At first, it looks good for Jordan. He could take a stroke off his record, but then he came to hole 12. On a hole 12 (par 3), Jordan triple-bogey hits his ball in the water twice. Jordan would also double bogey on the last hole to finish six strokes over par. Jordan did not cut and be cut from the Masters. This was a massive disappointment for many who could not predict Jordan performing poorly at the Masters.
(Jordan Spieth playing in his second round at the Masters)
Conclusion
These golfers are two very elite and great golfers who have two very different Masters's experiences at the 2022 Masters. Only time will tell where these golfers will end up when the next Masters occurs.