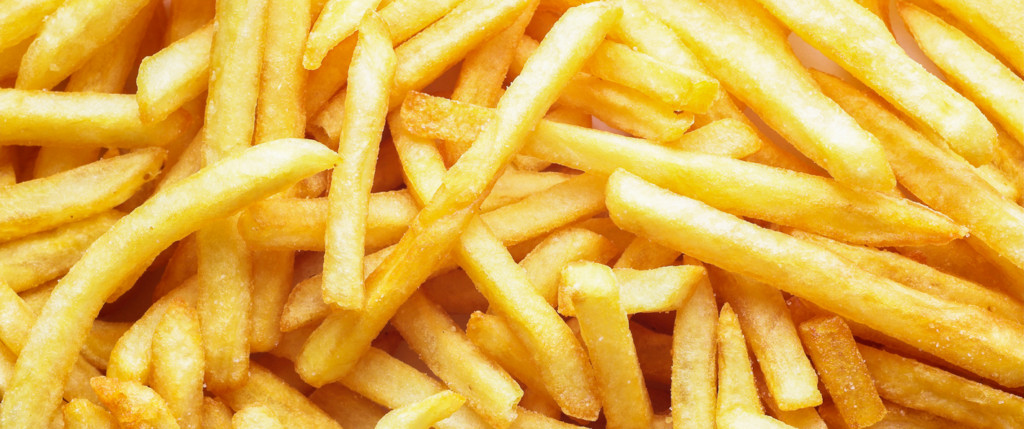 Are you ever hungry but too lazy to actually cook anything tasty? Well now, do I have some delicious food choices for you. After football games, soccer games, or basically after any Jesuit event, there are many enticingly greasy options around the Dallas area you and your friends can go eat at, but where do we go? We've all been there, unable to decide where to go eat, not wanting to make the wrong choice in front of all your friends. Don't sweat it, I'm here to save your struggles, with a list of top 10 fast food places you should consider when deciding where to go eat at:
10. Jack in the Box
If this is your go-to spot, you need help, and desperately. Jack in the Box is pretty lucky to make the list, but I mean, when you're competing against other fast food places like Burger King and Wendy's, it's not really much of a competition. Jack in the Box is a decent fast food place, however, with so many other options around the metroplex, it's not likely that people would choose to eat here, which is why Jack in the Box ranks 10th on the list.
9. Taco Bell
Taco Bell isn't really anyone's first, second, or third, choice, and for a good reason. I wouldn't be surprised if someone told me that they have never eaten at Taco Bell before, as most of their food doesn't look very appealing. Taco Bell has some decent food choices like the quesadillas, however, since they mainly serve a variety of Tex-Mex foods, most people don't really feel like eating there, especially during afternoons.
8. McDonald's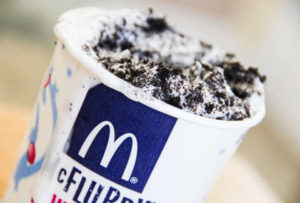 Let's be real here, are you really lovin' it? Although McDonald's is one of America's most prominent and well-known fast food chains, its food quality is not the best, but because of its cheap prices, people are willing to buy it. In my opinion, this is really not the place you and your friends should go eat at unless you guys just want to get fries and McFlurries. The McFlurries are undeniably the best item you can buy at McDonald's. At only $2.39, this exquisite dessert is probably the only thing that still attracts some people to McDonald's, as there are other better options near, which is why McDonald's ranks 8th on the list.
7. In-N-Out
Consisting of a very simple 3-combo menu, In-N-Out is a decent place you and your friends could go hang out and eat at. Their burgers are fine, their fries could definitely be better, but their shakes make up for both of these items. In-N-Out shakes, "made with real ice cream," are probably one of the best fast food shakes and are honestly one of the main reasons people go there. However, In-N-Out does have a secret menu most people don't know about, including items like animal fries, grilled cheese, protein style burgers, and more, which is why In-N-Out ranks 7th on the list.
6. Sonic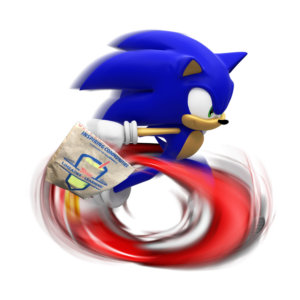 Ok, now we're getting somewhere. Sonic is one of the better fast food places, however, if you're looking for a sit-down place to eat and enjoy a meal with your friends, Sonic might not be the place for you. Sonic, a drive-in fast food restaurant, is meant to be a quick place where you can order and get your food while remaining in the car, similar to drive-thrus but without the line. Having several places where cars can order their food, people can park, order, and leave with their food as fast as Sonic the Hedgehog. I would recommend Sonic if you want to get something to drink quickly, but not for a sit-down place to talk to your friends, which is why Sonic ranks 6th on the list.
5. Braum's
Unlike Sonic, at Braum's people have the option to either have a sit-down meal with their friends or order at the drive-thru and eat it later. Braum's has pretty good burgers and fries, however, their milkshakes are by far the BEST ones out of any other fast food place. Michael Kaufman '20 wisely states, "delicious burgers, better shakes," emphasizing the one-of-a-kind exquisite shakes, and after you taste them you'll want to come back. Braum's also sells ice cream if you're feeling like you need a little sugar to spice up your life, and if you want to buy some to eat later at your house, you can buy their ice cream products which they sell right across the counter, which is why Braum's ranks 5th on the list.
4. Chipotle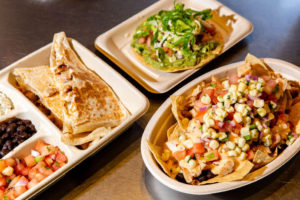 Chipotle is a great place to hang out with your friends and have a sit-down meal. Yes, I know, they don't have Chick-Fil-A's awesome playground, but besides that, it is a good place to eat and talk to your friends. They have the healthiest food on this list, and it's really good. Chipotle offers a variety of meal options, including tacos, burritos, and even bowls which you get to personalize for your own appetite. Even though Chipotle meals are very delicious, sometimes you could eat too much and feel bloated afterward, which is why Chipotle ranks 4th on the list.
Now, for these next top-class fast food places, since they are the cream of the crop, it becomes really hard to decide where to go, however, after personally recollecting data from each of these 3 fast food restaurant chains, I can guarantee you will not be disappointed by any of these choices.
3. Whataburger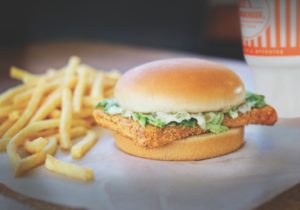 "When I have a Texas-sized craving, there's only one place that satisfies my desire," Matthew Vincent '20 passionately states when asked about why Whataburger is his favorite fast food place. Whataburger, a Texas classic, is a unique fast food restaurant that caters to all your cravings, offering amazing options such as the Honey BBQ Chicken Strip Sandwich, the Whataburger Patty Melt, Mushroom Swiss Burger, and even the rare Whatacatch for when you're craving a nice burger on a Friday during Lent. Whataburger never fails to fulfill your appetite, whether you just want a classic Whataburger or you're a little fancy and want the exclusive Whatacatch Dinner, which is why Whataburger ranks 3rd on the list.
2. Chick-Fil-A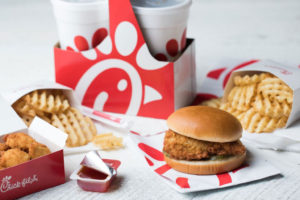 "With the best fries in the game and juicy chicken, Chick-Fil-A can't be beat," Jack "Snacks" Corrales '20 confidently replies when asked about why people should always go to eat at Chick-Fil-A.
Chick-Fil-A's many locations around the country are one of the main reasons why everyone goes there and why it is so popular. For example, there is one Chick-Fil-a conveniently located at a walking distance from Jesuit, used daily by many Jesuit and St. Rita students and many other people near Inwood and Forest. Therefore, Chick-Fil-A has become a very popular socializing spot for many students to hang out and is why a lot of people like to go there with their friends, which is why Chick-Fil-A ranks 2nd on the list.
1. Raising Cane's
"You can't go wrong with a classic Caniac Combo," Will Risinger '20 ardently states when asked about his go-to meal at Raising Cane's. As the superior fast food chain, Cane's outshines any other fast food franchise on this list. With its superior rated Texas toast, exquisite sauce, luscious chicken, and comfortable booths for socializing, Cane's is the number one spot to hang out and enjoy a nice meal with your friends. Even though there are not as many Raising Cane's as there are Chick-Fil-A's are, you're never disappointed by their work. Some people might go to Chick-Fil-A more often just because there are so many, meaning they're almost always close to you, however, the drive to Cane's is always worth it, which is why Raising Cane's ranks 1st on the list.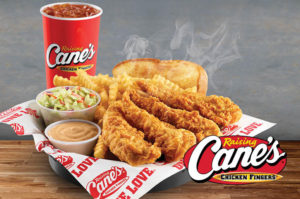 Agree or disagree with the list? Stay tuned to The Roundup for more student opinions!
[poll id="9″]