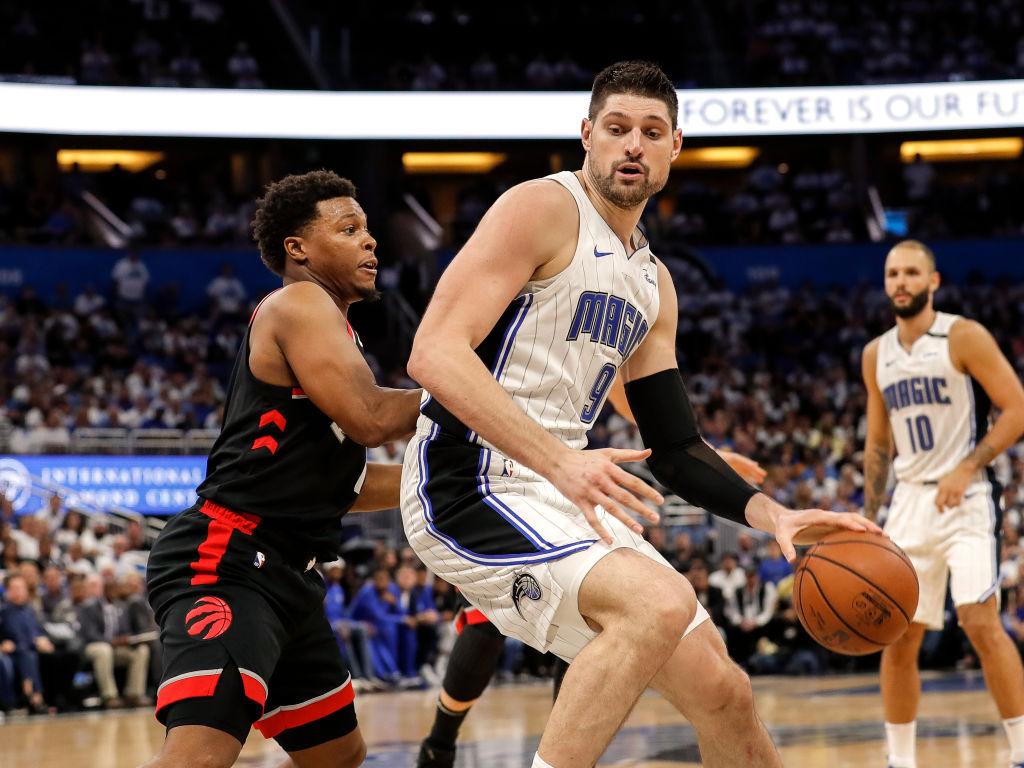 Even in an odd year, the NBA trade deadline delivered on the excitement it usually promises. At 2 PM CST, the league office closed down all trading of assets for the rest of the year.
The day started slow, but the late morning and afternoon were full of league-shaking moves in what was basically the eleventh hour. Despite all these crazy transactions and even a three-way trade, the Roundup is here to recap and break down the major moves and get you up to speed on what's going on. A link to all the trades can be found below:
https://www.espn.com/nba/story/_/id/31041300/2021-nba-trade-deadline-latest-buzz-news-reports
Orlando Had A Fire Sale
The Magic seemingly came to their senses and finally realized that first-round exits every year weren't going to get them a championship. They took this realization and decided to blow everything up. And I mean everything. They traded two cornerstone members of their frontcourt in C Nikola Vucevic and F Aaron Gordon. They also dished veteran G Evan Fournier to Boston. In exchange, they picked up a handful of young guys and some picks for their years of low-seeded playoff failure. I really like this move for Orlando's future. I do question why it took them this long to figure out they were never going to make it to the ECFs with their current team, but I guess dropping to the bottom of the standings will do that to you.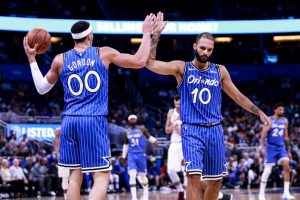 Their returns seemed solid, picking up some picks and young guys that I really like. The RJ Hampton has the most potential in my eyes and the four first-rounders are big. That said, it's going to be a while before we see these trades culminate into their final result. With G Markelle Fultz and F Jonathan Isaac being out for the season, this team won't be able to play all together until next year. I think this team can be a perennial top-seeded playoff team if they develop their players correctly. Unfortunately, that probably won't happen for a couple of years though (sorry Magic fans).
Chicago Made a Push
The pickup of Vucevic is big for Chicago as they were lacking in star-power in their frontcourt. It was sad to see them get rid of C Wendell Carter as I thought he still had a shot of progressing. Clearly, though, GM Marc Eversley didn't think the same thing. I am really impressed with how quickly this team has turned it around from the GarPax-Jim Boylen dumpster fire last season. This team now has a legitimate shot at making the playoffs, sitting just two games away from the 8-seed.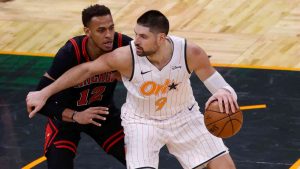 I would have like to have seen them make a move for New Orleans' G Lonzo Ball and trade F Lauri Markkanen. The Vucevic move was still pretty big for them and was certainly not one I saw coming.
Miami Wants To Get Back 
Miami made moves. Though they were the runner-up for the title last year, they have been struggling this year. They entered the day as a 7-seed and I can see them pushing all the way up to the 4-seed by the end of the season. Their biggest move was trading for G/F Victor Oladipo. Oladipo is currently averaging 20.8 PPG (and doing so on a Rockets team that seems to be suffering the same Houston curse that the Texans are facing right now). This move as well as the pick-up of F Nemanja Bjelica from Sacramento were really solid. I see both as beneficial for the Heat in the long-run.
The cherry on top of their quality trade deadline would be signing LaMarcus Aldridge. Aldridge is an all-star caliber forward who is coming off a buyout with the San Antonio Spurs. Pulling off this signing would make the team a playoff lock in my eyes.
Toronto Failed
I hate to say this because I really do like Kyle Lowry, but the price they were asking for him from Philly was absurd. They asked for G Tyrese Maxey, G/F Matisse Thybulle, and multiple first-rounders. You may be saying, "Well Grant, Orlando basically got this for Vucevic and Gordon." And I agree with you, you're right. But, Lowry is a 35-year-old guard whose best days are behind him. Gordon is 10 years younger and is one of the most electric dunkers in the league. Vucevic is 5 years younger and an All-Star. After Toronto didn't get what they wanted, they turned into the kid on the playground who loses one game and decides he doesn't want to play for the rest of recess.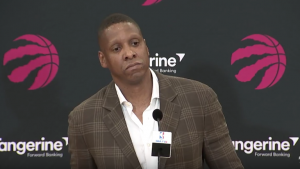 Their move for Trent was a good pickup at guard, but Gary Trent Jr. and Rodney Hood are not going to be what gets them to the playoffs. Toronto had one of the biggest chances to give us a blockbuster deal or two and they completely fell through.
The Mavs Did The Bare Minimum
The Mavs made one move today and that was trading for veteran shooter J.J. Redick and F/C Nicolo Melli in exchange for James Johnson and Wes Iwundu. While I do like the move for Dallas, it seemed like it was just enough where the fans wouldn't get too upset. Redick is a quality player that can shoot the leather off the ball, but he was not the answer to the Mavs' struggle this season.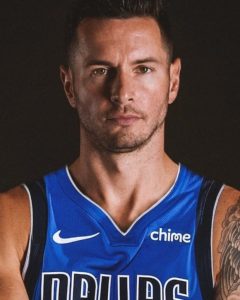 In my eyes, the Mavs should've made a push for Cleveland center Andre Drummond (who weirdly didn't go anywhere). They chose to make the low-risk, low-reward move instead which is a bit disappointing. I still think Luka can carry this team into the playoffs. I do question how far they're going to go with their subpar frontcourt, especially when they have to face guys like Nikola Jokic in Denver or either of the Lakers' superstars.
Conclusion
Thursday's trade deadline was packed with all sorts of massive moves. In my eyes, Chicago, Orlando, and Miami came out as the clear winners. Dallas didn't get enough done. And Toronto was the biggest loser of the day by far. We will see if any of these moves proved effective enough on May 22nd when the playoffs begin.
Stayed tuned for the Roundup for more NBA news!