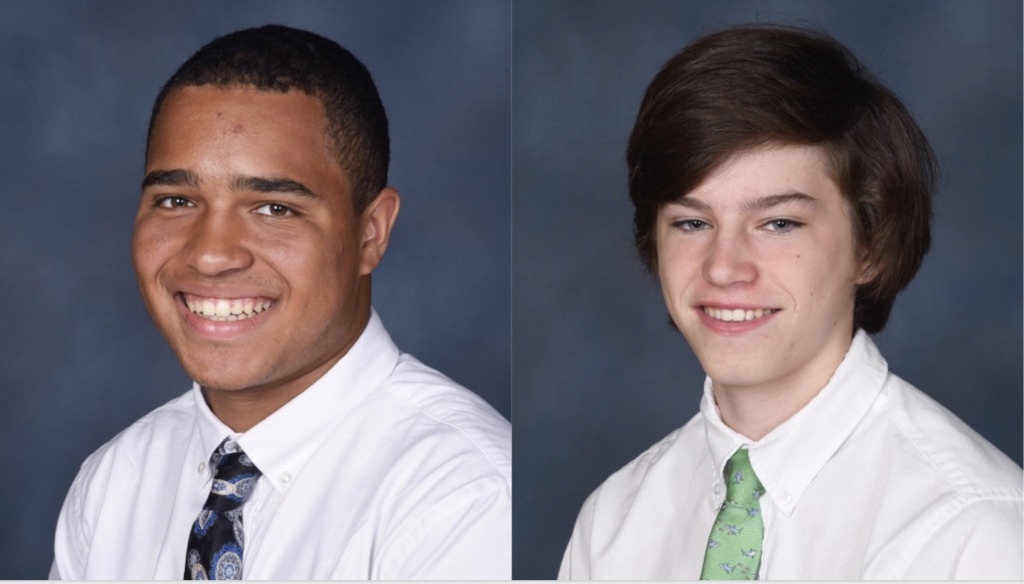 In the wake of the growing Coronavirus pandemic, we lost the opportunity to attend many precious events. Among the fallen was the 2019-2020 Roundup Banquet. The banquet, we usually announce the two Jesuit Seniors honored with the Durham Family award. This year took a slightly different route.
On Monday, August 31, 2020, during The Roundup's weekly staff meeting, I had the pleasure of announcing the winners of the award.
Background of the Award
First awarded in 2016, the Durham Family Award honors and acknowledges two current Jesuit seniors for their great commitment to The Roundup, both in producing content and providing significant leadership to the newspaper staff. 
The award underscores the contributions of the three Durham sons who played a primary role in establishing and developing the online newspaper, along with Suzanne and Clark Durham who donated generously of their time and treasure to support the early growth of The Roundup:
The three Durham boys served in key leadership roles: 
Clark Jr '12  [editor-in-chief] , 
Pierce '14 [News editor; Best Video in The Dallas Morning News Contest;], 
and Jack '16 [Sports Editor, both his junior and senior years]
Together, these young men wrote 153 articles for the newspaper–Jack leading the pack.  
This year, the senior scholarship award is $2000.  
The Selection Committee includes members of the Durham family and Mr. Fritz Asche.
The Winners
Our two seniors both joined The Roundup as sophomore staff writers and climbed the ranks as associate editors and then to our senior staff. Dedicated members, the two seniors have 76 articles and just over 50,000 words under their belts and counting. Both serving on the Editorial Staff, they have been instrumental in expanding paper coverage, creating the brand new Media Team, and growing The Roundup. Congratulations to our Managing and Sports Editors…
Jason Davis '21 and Colin Kittleson '21!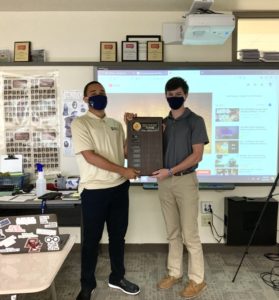 Thank you to the Durham family for their never-ending support of The Roundup and congratulations again to Jason and Colin.
Stay tuned to the Roundup for more Jesuit news!