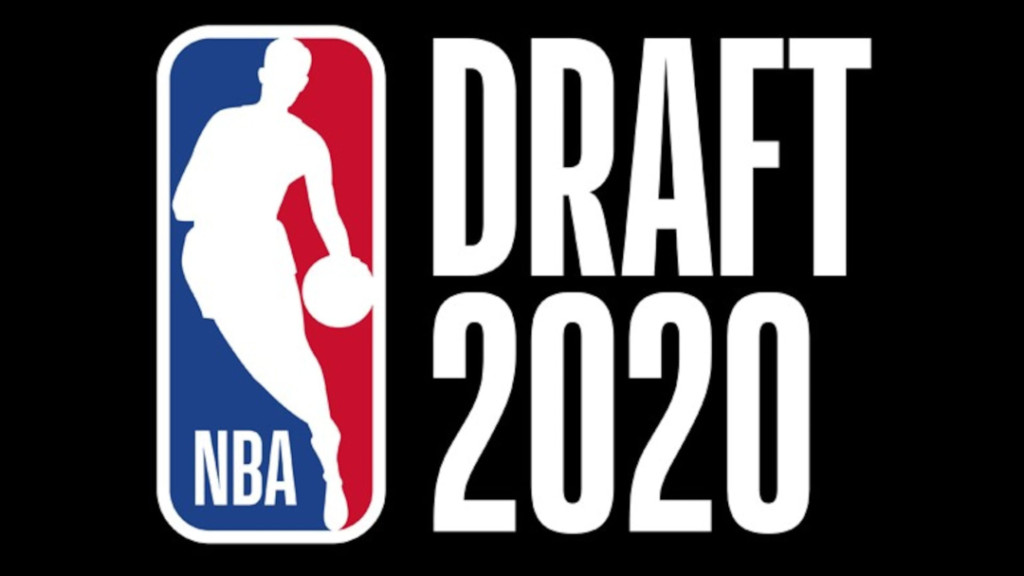 Following a delayed season that pushed back the draft by 4 months, the draft has finally been set for November 18th, with the Minnesota Timberwolves holding the first pick. Each NBA team will embark on a night that will hopefully end with them getting a new star. With a limited viewing window of prospects, this year is sure to be wild and promises a few surprises, so let's take a look at the Roundup 30-pick mock draft so you can find out what player your favorite team might land on Wednesday night.
Minnesota Timberwolves (1st): Anthony Edwards
One of the only consensuses picks up and down the whole draft this year, Edwards is an explosive guard who starred for the Georgia Bulldogs last year. His next-level athleticism allows him to shine on both ends of the floor, especially when he is on-ball defensively. The biggest concern with Edwards is his low 3-point percentage, shooting only 29.4% last year. His inability to lift up the Bulldogs last year is also a bit of a red flag, as you would expect the 1st overall pick to help his team at least make it to March Madness (they did not qualify). Despite this, Edwards would pair well with D'Angelo Russell and Karl-Anthony Towns, opening up the perimeter with his bullish style of play.
It's still unclear whether the Wolves will stay at this spot or trade down, but if they hold at number one, expect to hear Edwards' name being called.
Golden State Warriors (2nd): James Wiseman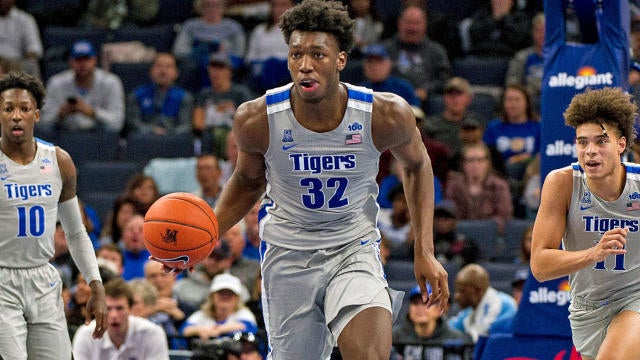 Seemingly the only other sure-fire thing in this draft, James Wiseman fits the only hole in the Warriors loaded roster. A 7'1″ big with the ability to hold down the paint on defense, the Warriors could develop him into a better shooter as he already has sound mechanics. His biggest trouble spot is his inability to switch defensively and keep up, which could spell trouble if he has to face off against a team like the Rockets who are oriented around being positionless (that is if they can keep the ship from sinking before the season starts). Golden State has not made it very clear what they will do with the pick this year, but I see little downside in them drafting Wiseman as he can at least man the middle for them even if he isn't as successful as predicted.
Charlotte Hornets (3rd): Onyeka Okongwu
The star big man for the USC Trojans last year, Okongwu offers the flexibility that teams are after following Miami Heat big man Bam Adebayo's stellar performance in the playoffs this year. At only 6'9″, Okongwu fits the model of the modern stretch-big with his ability to handle the ball and his leaping prowess. I see a little downside with Okongwu besides his size, as he would struggle against more powerful centers like Steven Adams and Joel Embiid.
This pick will get really dicey if the Hornets trade it for Russell Westbrook of the Houston Rockets. If that happens, I could see the Rockets taking a flashy star such as Lamelo Ball or Deni Avdija to build around if they blow it all up.
Chicago Bulls (4th): Deni Avdija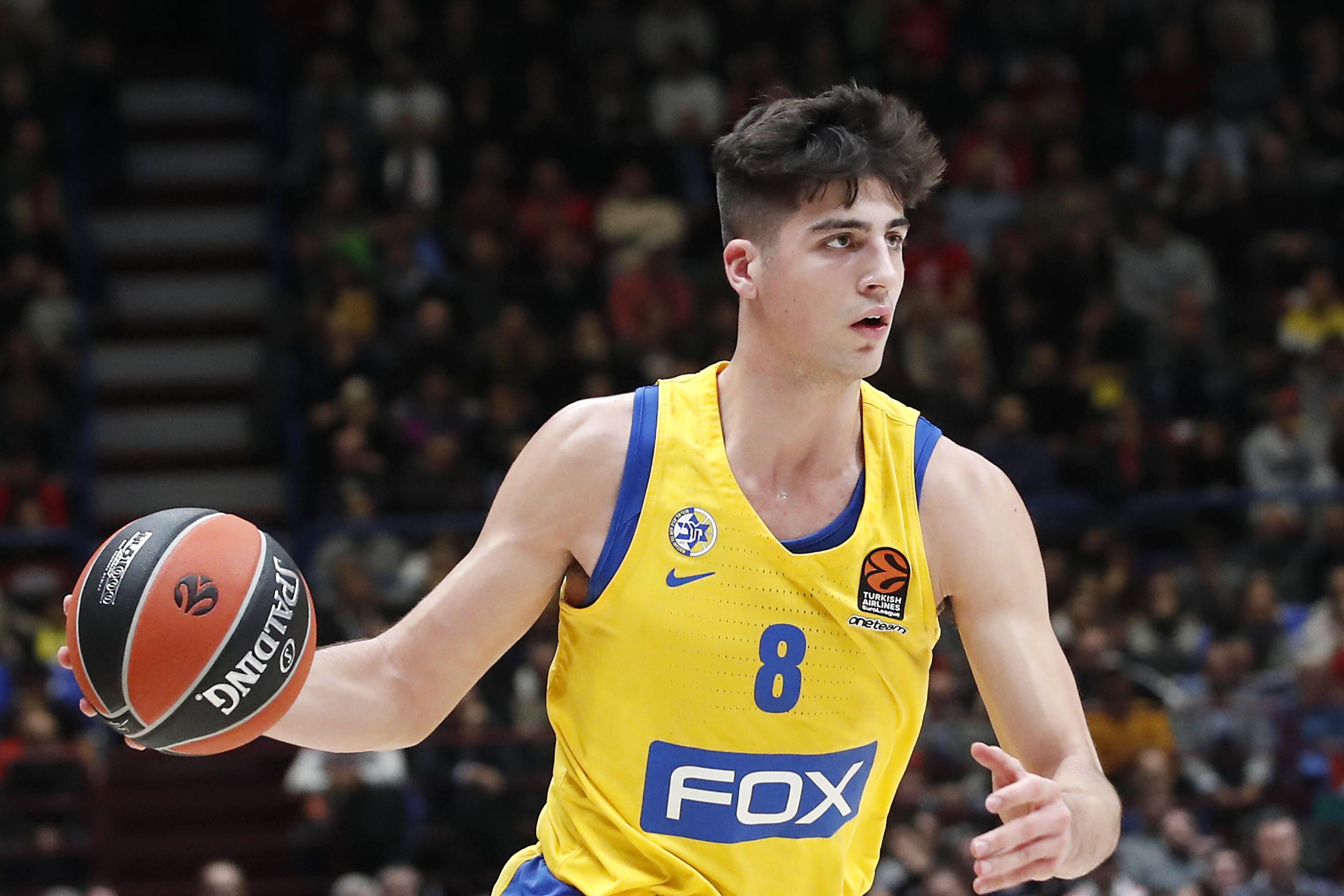 The Bulls are probably the hardest to project for as they have a fair amount of young pieces and have just hired a new head coach, but I could see them selecting Israeli wing Deni Avdija with the fourth pick. Avdija is an excellent defender who also offers solid playmaking for a 6'9″ wing, but he lacks athleticism and ability to drill 3-pointers. I think the hope is that he can be the next Luka, but I believe a large amount of the hype is driven by general managers who are scared of missing out on the next European star. At worst, he can be a role-player on a contender, but if he is able to develop his shooting, then he can work out as a really solid contributor on a young team.
Cleveland Cavaliers (5th): Obi Toppin
Toppin shined for Dayton this year, propelling them to third on the AP Poll, helping them finish 29-2. He offers smooth athleticism that allows him to get to the rim as well as the ability to knock down 3's from deep. Offensively, Toppin could help Cavalier guards like Collin Sexton and Darius Garland get open on the perimeter with his ability to power through the lane. He does seriously lack on defense though, with poor mobility which, unless fixed, could be a bit of an Achilles' heel for him as it would allow speedier forwards to blow by him. Toppin could help fill some of the gaps in the Cleveland frontcourt which is on the older side and could add more explosiveness to the team.
Atlanta Hawks (6th): Lamelo Ball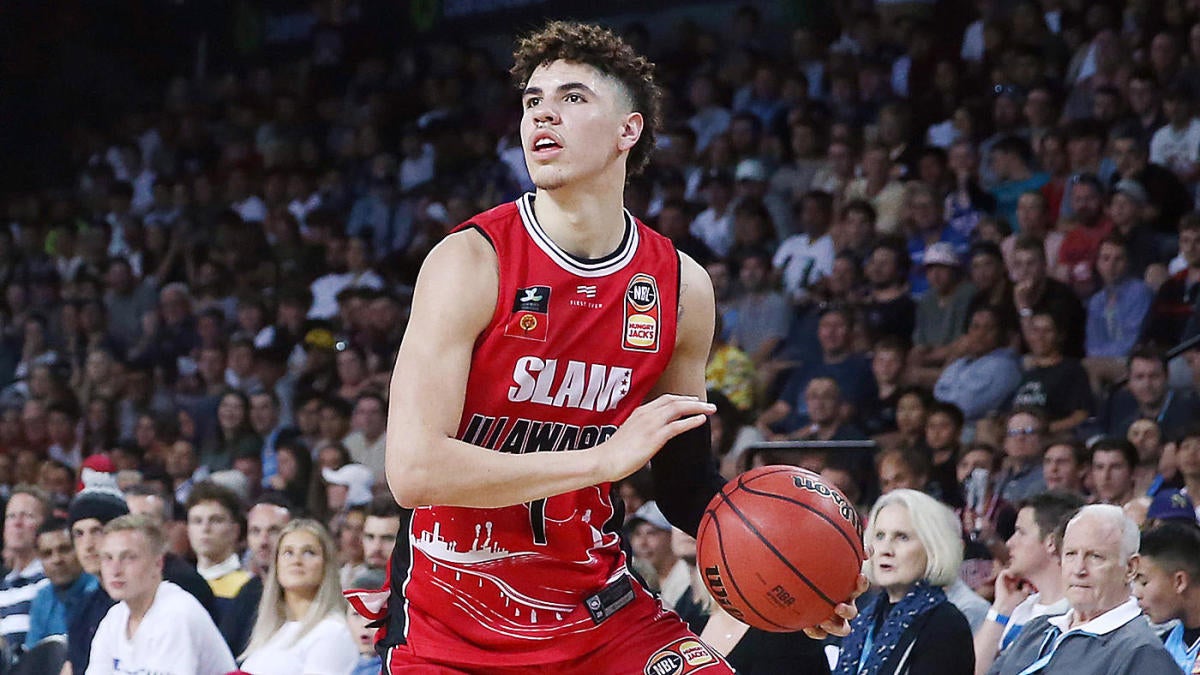 The final brother in the Ball family, Lamelo Ball is a slick passer with the star power many GMs are looking for in a relatively unknown draft class. If you've been on social media at all since 2016, then there is no doubt you've seen a clip of Lamelo (or his dad…) whether that be him playing for Chino Hills with his brother Lonzo, in Lithuania, or in Australia for the Illawarra Hawks. Some of you may read that list of teams and think I'm joking, but this 19-year-old has already been around the globe and played professionally, which is something that I think is overlooked when people talk about him.
Sure, he didn't shoot the best in Australia last year but that is not something Atlanta needs when they already have Trae Young on the perimeter. He brings star power, and if he's managed to make it through the past few years of being in the limelight, then I have no doubt he can manage the NBA. This is a boom or bust pick for the Hawks, but I see little to no downside for them in swinging for the fences when Ball comes through.
Detroit Pistons (7th): Tyrese Haliburton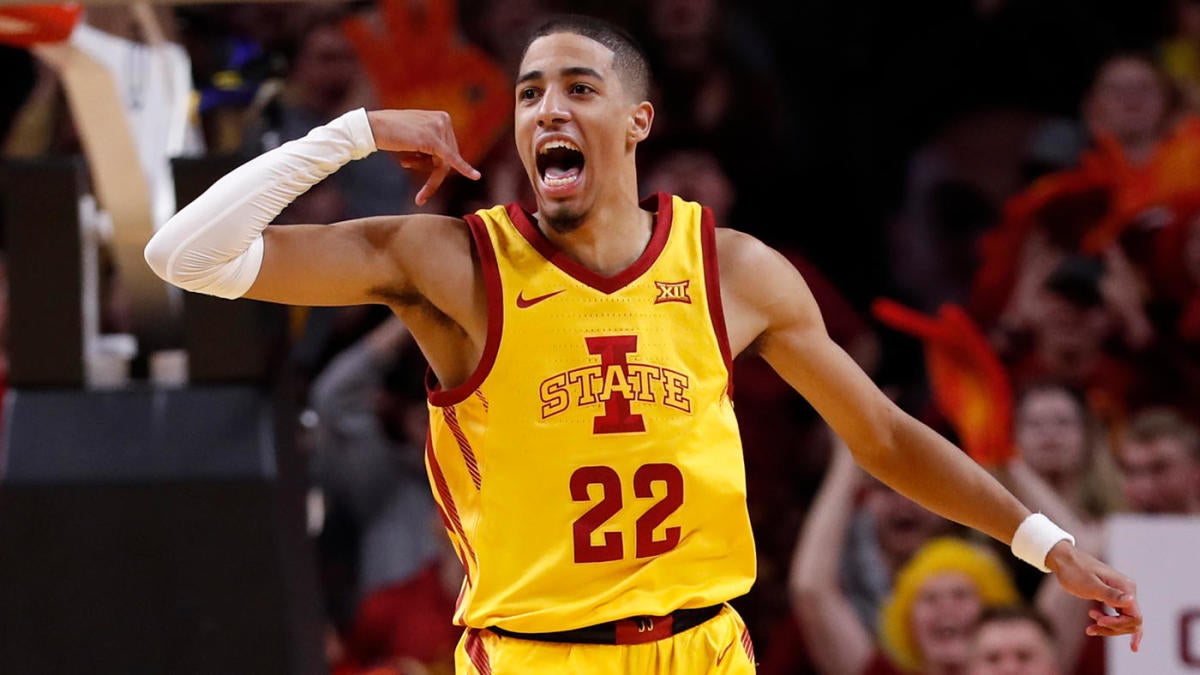 Haliburton has flown under the radar a bit when it comes to media attention, but he offers more security than a lot of guys in this draft. He's 6'5″ and has solid ball-handling skills, paired with insane court-vision that allows him to find the open man, especially on the pick and roll. Haliburton has the potential to be the most consistent guy in this draft as his skills and length are always in demand, and his playmaking is something the Pistons need.
Despite the upside of Haliburton, this pick will most likely be traded. The primary rumor has the Celtics swapping their picks at 14, 26, and 30 to move up and draft someone new. With Detroit's pretty bland roster that I discussed in my article about non-bubble teams, this trade could work out very well for them, allowing them to add three first-round players to build around and develop. I don't know who the Celtics draft if they pick up the 7th pick, but it would most likely be a post to fill their frontcourt.
New York Knicks (8th): Killian Hayes
Anyone that's read my NBA articles knows that I am a Knicks fan and anyone who talked to me after the draft lottery knows that I was not exactly happy with the Knicks spot in the draft, but I think it actually turned out to be a blessing rather than a curse from the basketball gods.
Hayes is one of the rawest guys in this draft when it comes to skills, but he plugs almost every gap the Knicks currently have (yes, I know, there's a lot). His biggest skill is his perimeter shooting ability, which is something New York desperately needs, but he is also able to distribute the ball and is probably in the same class as Halliburton and Ball when it comes to playmaking this year. He is very left-hand dominant which could allow vicious defenders like Patrick Beverly to pick him apart and he doesn't have outstanding athleticism. Despite these flaws though, he offers a fix to a large majority of the Knicks issues and could fit in great on the pick and roll with a guy like Mitchell Robinson.
Washington Wizards (9th): Precious Achiuwa
This is a really tricky pick for the Wizards. As a whole, the team lacks consistency in the frontcourt outside of Rui Hacimura, who they drafted last year, but there aren't many outstanding bigs this year. At 6'9″ with a 7'2″ wingspan, Precious Achiuwa has the ability to provide consistency better than some of the remaining bigs in my mind. He offers defensive versatility and is able to run the break if necessary. He does lack shooting upside and his footwork isn't the greatest, but if Washington can commit to developing him, then he can turn into a defensive stud that can man the middle.
The biggest issue with Washington is what they are going to do with Bradley Beal. If they do end up flipping Beal for draft picks and other assets, I can see them going with a guy like Isaac Okoro as they would likely just be blowing it all up at that point (although John Wall's contract will be hard to get rid of). If they stick with Beal and Wall, then Achiuwa can offer the inside presence the team lacks.
Phoenix Suns (10th): Isaac Okoro
The Suns agreed to trade Kelly Oubre along with a handful of other assets in exchange for Chris Paul on Monday, so now the Suns lack a reliable wing player. Okoro can fill that wing spot, with a solid frame that allows him to get to the hoop and above-average defense. The Auburn wing has shown an ability to make plays happen when he's got the ball, but he lacks when it comes to perimeter shooting.
Now, some may say he needs to be able to shoot to play the wing effectively, but the Suns have Devin Booker, one of the best scorers in the league right now who can knock down 3s, so I view Okoro as a guy that can help them open up the outside by getting to the inside. Pair that with stellar defense both off- and on-ball and I can see the Suns filling the hole Oubre left excellently with Okoro.
Picks 11-30:
San Antonio Spurs (11th): Devin Vassell, Wing, Florida State
Sacramento Kings (12th): Kira Lewis Jr., Guard, Alabama
New Orleans Pelicans (13th): RJ Hampton, Guard, New Zealand Breakers (NBL-Australia)
Boston Celtics (14th): Seddiq Bey, Wing, Villanova
Orland Magic (15th): Tyrese Maxey, Guard, Kentucky
Houston Rockets (16th): Aaron Nesmith, Wing, Vanderbilt
Minnesota Timberwolves (17th): Tyrell Terry, Guard, Stanford
Dallas Mavericks (18th): Josh Green, Wing, Arizona
Brooklyn Nets (19th): Theo Maledon, Guard, ASVEL (LNB-France)
Miami Heat (20th): Jalen Smith, Big, Maryland
Philadelphia 76ers (21st): Jaden McDaniels, Wing, Washington
Denver Nuggets (22nd): Isaiah Stewart, Big, Washington
Utah Jazz (23rd): Zeke Nnaji, Big, Arizona
New Orleans Pelicans (24th): Leandro Bomaro, Wing, Barcelona (Liga ACB-Spain)
Oklahoma City Thunder (25th): Aleksej Pokusevski, Big, Olympiacos (A2 League-Greece)
Boston Celtics (26th): Desmond Bane, Wing, TCU
New York Knicks (27th): Cole Anthony, Guard, UNC
Oklahoma City Thunder (28th): Jahmi'us Ramsey, guard, Texas Tech
Toronto Raptors (29th): Malachi Flynn, Guard, San Diego State
Boston Celtics (30th): Xavier Tillman, Big, Michigan State
Final Thoughts
Overall, this year promises to be an exciting year for the draft with the likelihood of draft-day trades higher this year than any other in recent memory. With a collection of solid prospects, the likelihood of your favorite team picking at minimum a solid role player is very high this year. The draft will be held on Wednesday, November 18th, and will begin at 7:30 CST.
Stay tuned to the Roundup for more NBA coverage!