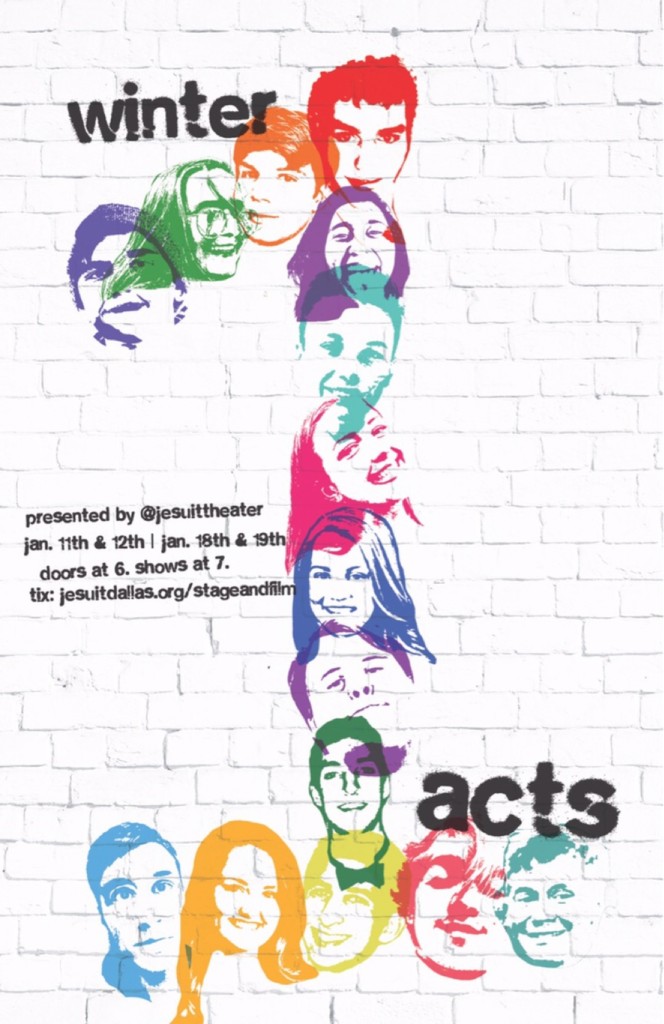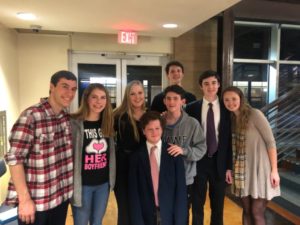 Those of us in Jesuit Stage and Film in the back corner of the school take quite a bit of pride in our work. There is a reason that we bombard all of our friends with requests to come see our performances. But behind this mask of competency and enthusiasm is sheer chaos, especially when it comes to the Winter One Acts.
It should have been clear to the audience immediately what kind of a show they were in for, as they were greeted by the lovely sight of our intricate set for Shakespeare in Love… covered in graffiti. This vandalism was committed by the directors on a Saturday afternoon, after about half an hour of planning. Actually, most of our efforts began this way.
The poster we created was also thrown together last minute when we realized that there was less than a week until opening night and we'd done no advertising, and we planned full rehearsals the day before they happened. Such is the life of a bunch of high school students with no real coordination or foresight.
But, to tell the truth, a lot of work went into the thirteen one act plays performed the past two weekends. Dozens of actors for over a dozen directors for over a dozen plays and about three months of preparation went into the shows. You'd think that all of that would give them some semblance of quality. But the Winter One Acts aren't about quality, they're about giving students a chance to put on a show that they believe in.
And we did believe in them. We believed in them as the sound system overheated every twelve minutes (that's an exact figure) and as the monitor system, which let us hear all of the light and sound cues, stopped working. We believed in them as props went missing or got broken and as directors got sick on their show nights.
It is the experience of a lifetime to direct one of those shows, and I don't have a single regret about mine. Just don't ask any of my actors about how it went.