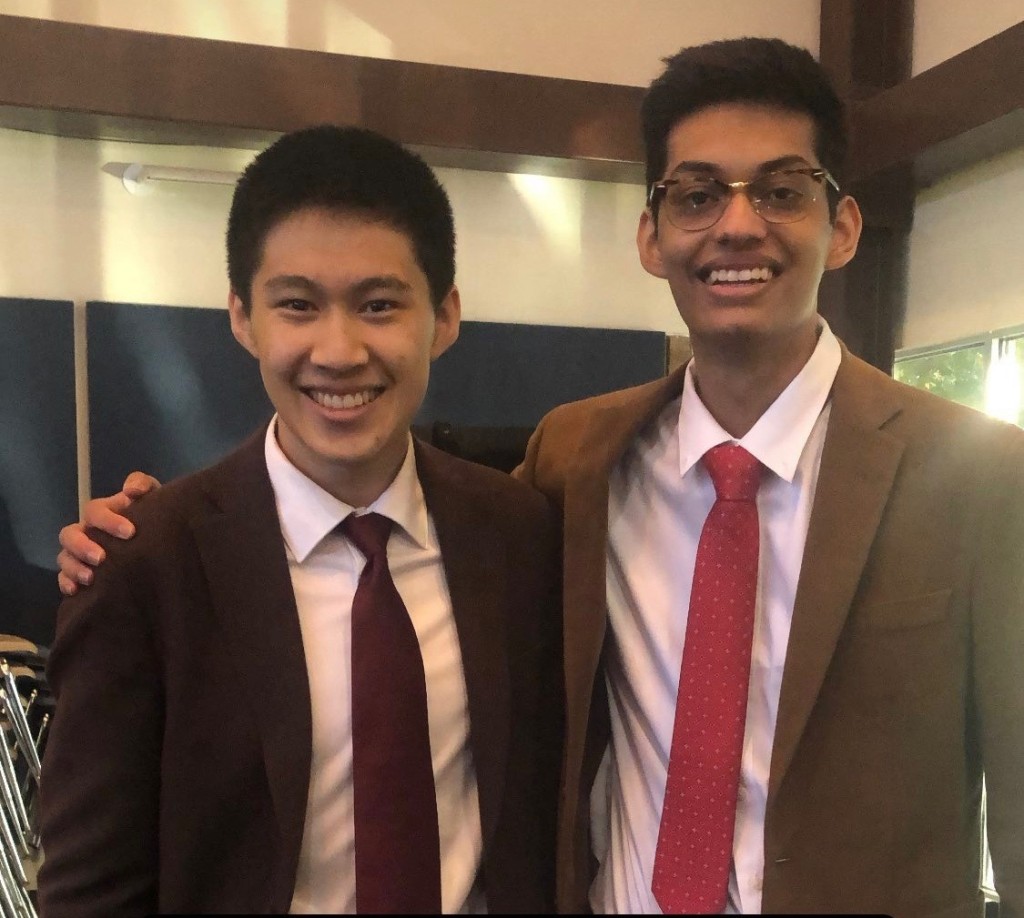 Throughout the first semester at Jesuit, the Medical Society has been busy with various activities in the form of their monthly meetings. These meetings have consisted of someone from the medical field explaining what they do and how their process of becoming a doctor has been. So far, the group has had three doctors speak to them, and each presentation brought a different perspective of how anyone can be involved in the medical field.
The Visitors
Dr. Alejandro Mejia M.D.
Dr. Alejandro Mejia M.D. came to speak with members of the Medical Society on Monday, October 4th about his experiences as a transplant surgeon. He is a robotic transplant surgeon who specializes in transplants in the pancreas and liver. Dr. Mejia introduced the students into how the surgery process plays through with robots. Also, he talked about the differences between using robots for surgery and using his hands. He preferred robotic surgery because of how precise and small the incisions can be. Lastly, one other cool thing Dr. Mejia explained was his most difficult surgery, where the tumor was the biggest he has ever performed surgery on. Dr. Mejia's presentation was very helpful to the students to understand the process of surgery and especially with robots.
Dr. Thomas Kenjarski M.D.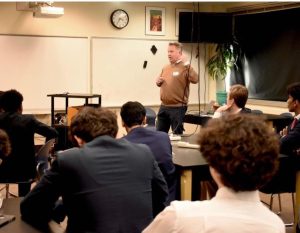 Dr. Thomas Kenjarski M.D. came to speak about his specialty of anesthesia and the process of becoming a surgeon. Dr. Kenjarski is an anesthesiologist, but he also has his own practice. Most of his speech consisted of the process of medical school and gave the students many sources to base the information on. First, he asked the students questions about how to get into medical school, and he gave them candy for answering a question. Also, he gave his personal experience in medical school, and the difficulty it presents. Dr. Kenjarski gave resources from UT Southwestern Medical School and University of Rochester|School of Medicine & Dentistry that students could contact with doctors there about the medical school process. Lastly, he ended his presentation with answering questions about his field or how to become a doctor in the future.
UT Southwestern STARS Program
Two Senior students, Akash Pagadala '22 and Derek Zhang '22, came to speak at the Terry Center about their research. Both Akash and Derek were participants in the prestigious UT Southwestern STARS biomedical research summer program. The STARS program is an opportunity for students, who have interest in the medical field, to learn more about a certain medical topic, and do hands-on research with a doctor.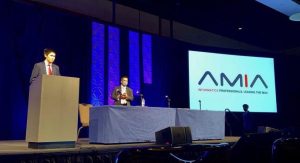 Derek's focus was on collecting sepsis patient data and proper treatment. For most of his work, he collected a lot of data using coding for his research. Derek was also named a 2021 American Medical Informatics Association (AMIA) High school Scholar.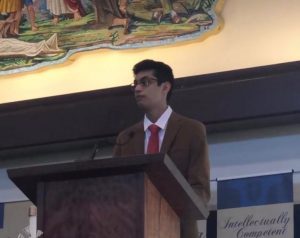 Akash's focus was researching on patients who had pancreatic cancer that was not found in CT imaging. Akash explained how he compared different groups of patients to find out different outcomes of his research.
To hear a more in depth explanation about Derek and Akash's research, you can watch the livestream presentation:https://portal.stretchinternet.com/jesuitdallas/portal.htm?eventId=670947&streamType=video
Sanchez Interview
I also interviewed one of the leaders of the medical society, Ms. Sanchez, and asked her question about the club.
How do you think the medical society has been the first semester?
"It's been really well. Last year it was harder to do stuff because we weren't all in person, we didn't want to touch things together, and it was harder to get doctors. This year quite a few people have came in already to speak but, with some years it's hard to get people. The classes this semester are microbiology, which is already done, and I think done structure function lab is almost done. So they have done two  of the classes so far, and they have been working well."
What are some of the other plans for next semester?
"So next semester we have cat dissection class and the organic chemistry class. We will start the semester with a like a tournament, during community time, to fundraise for medicines for the Guatemala trip which we're working on that right now. The medical mission trip happens right before spring break. Then we have the [patient simulator],but I don't know if they started or not. So we have doctors come in because we can't do clinical rotations anymore, and the body breathes and moans for nursing practice and you can give them shots. So, we have different doctors coming in to give different classes."
Overall, the medical society has been busy with many different monthly meetings that have interested students in medicine and the process of becoming a doctor.