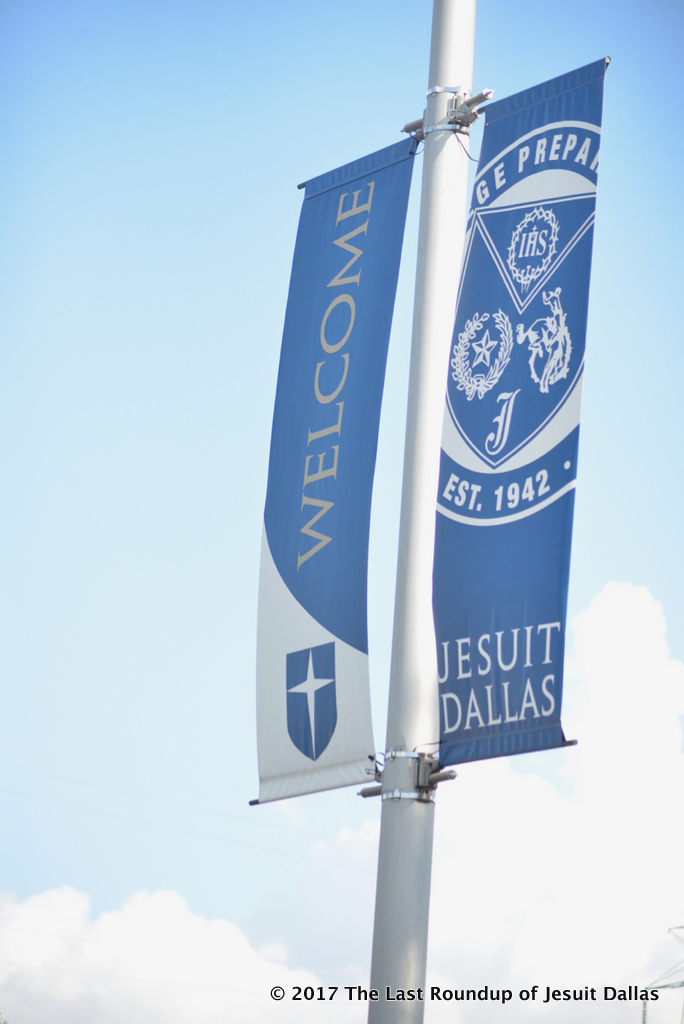 The first Saturday of December, many look forward to an event at Jesuit, the famed Christmas Bazaar. Usually held perennially in the cafeteria and Terry Center, an average of 1500 to 2000 people attend the event. At this jubilant holiday fiesta, individual vendors sell a variety of items, ranging from tamales to Christmas reeds. Interested by the uniqueness of this event, I interviewed Ms. Soich, who's been to the annual Christmas Bazaar 21 years in a row, for more details.  
The Christmas Bazaar was created 30 years ago, in 1992, by the Jesuit Women Auxiliary (JWA)'s President. This fun-filled frenzy, made as a JWA fundraiser, proves to be wildly successful because of the distinctive, homemade trinkets and food. Moreover, the JWA profits by requiring that vendors donate at least 1 item worth $25 to the JWA raffle, where $3 tickets (if you buy more than 10 they become $2 each) are sold to enter into the draw. The vendors also pay a fee for the booth they set up to sell their goods, another source of income. Yet this Christmas Bazaar does not only benefit the JWA, but the students as well, because profits from this bazaar are given as gifts to students. For example, some furniture in the cafeteria has been directly contributed by the JWA. 
The mass influx of vendors along with holiday shoppers flood the campus, as more than 100 vendors, each with exclusive items, completely crowd the cafeteria and info commons, reaching into the Xavier hall and Terry Center. Items range from large snow stained windows to ruffles for dogs, although Ms. Soich personally agrees that "[her] dog would never wear one". Moreover, the extravagant bake sale, led and set up by Jesuit moms, satiates the mouths' of buyers every year, with their awesome cookies, brownies, tamales, toffee, peppermint bakeries, and more. Ms. Soich's personal favorite item she's purchased would be a beautiful rosary, and her favorite food item would be the irresistible toffee and tamales. 
Depicted through its necessary holiday spirit and effective fundraising, the Christmas Bazaar is essential to the Jesuit community. Even in isolation, last year's virtual Christmas, although not as exciting, still managed to function. Furthermore, this bazaar builds the community as families see this event as an exciting holiday tradition, truly "pull[ing] purpose and community together". Although, improvements and slight changes could be made to persuade students to come too, such as the entrepreneurship club and robotics team also setting up booths to sell items, or students themselves. Conclusively, the Jesuit Christmas Bazaar is unique in its own right and a hallmark of Jesuit Christmas tradition.