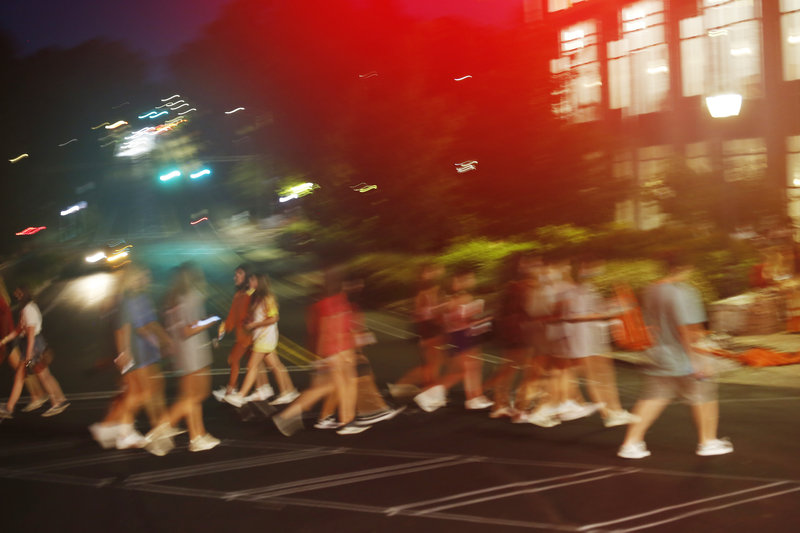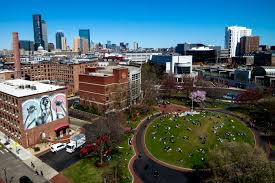 Picture this: you are a high school senior. For the last 12 years of your academic career, you've been constantly grinding and working hard to get your GPA and SAT/ACT scores in just the perfect place. By the spring semester, you discover that you've been accepted to your dream school. Yay! Congratulations! You are thrilled and excited, wanting to go out and enjoy your last days with your friends in your home town before you leave….the only thing is you can't. You are in the middle of a pandemic. Quickly, days that should equal the "best in your life" turned into sitting in your house alone. Days that were supposed to have proms and graduations switched into printing out your diploma at home.
Okay, okay, okay that's fine, you'll just make up your lost experiences in college, right? Nope. You now sit in a beaten-down dorm room, probably by yourself, watching eight hours of lectures flicker from your school-issued laptop. You would think your university would compensate for the unused facilities and experiences promised to you, right? Not-a-chance. On your university's homepage, however, it still displays images of wild tailgates and football games. Students your age laughing and having the time of their life….how ironic.
September 4th, Northeastern University in Boston sent home eleven first year students for not following social distancing measures. According to the University, every student needed to sign and adhere to multiple COVID-19 restrictions placed before school began. Furthermore, according to the Boston Globe, "Last month, Northeastern sent stern letters to 115 freshmen and their parents after the students indicated on social media that they intended to attend parties this fall." All eleven of them will not be allowed to attend classes this fall nor will they be refunded their $36,500 tuition.
As it was only the second week of school, that raises a couple of questions. Should students suffer the kind of punishments schools like Northeastern are trying to enforce? Do these young adults know better than to party during a pandemic? Can colleges allow students to experience everything that college has to offer? The answer to these questions are at the mercy of students and universities.
In Defense of the Universities: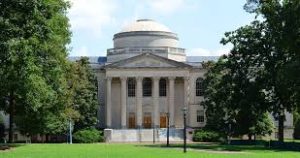 This fall, every college has implemented some level of regulations due to COVID. While some schools like Alabama and TCU have been more lenient, allowing for bars to stay open on campus, other schools like Northeastern, Michigan, and Cornell have threatened to expel party-goers.
Already, the lenient schools are facing an onslaught of cases. Alabama nearly saw 500 new cases just last week(August 28th-September 3rd), bringing their total up to 2,047! According to the University, 40% of their total isolation space is full…right before the labor day weekend. TCU recently had to postpone its annual game against SMU September 11th due to 400 active cases. All of this comes after schools like UNC-Chapel Hill have already forced students to return home.
It makes sense why schools like Northeastern are trying to be strict with their enforcement of social distancing requirements. Universities have to be vigilant in protecting its most vulnerable, which in this case, is the older professors and staff. They can't afford to have future semesters and teachers lives in jeopardy because a group of kids go party on the weekend. As crazy as it might seem, Big-Ten and PAC-12 conference schools like Michigan and USC want to compete in football games just as much as SEC and BIG-12 schools do, but they realize if they don't contain the virus right now, there is a very good chance NO ONE will be able to play until next year.  It would just not be fair if a few people ruined it for everyone else.
A Case for the College Students:
If universities REALLY expected 18-22-year-olds who have had their senior years, spring breaks, and summers ruined by this virus to just be "okay" with sitting in their dorms and not socializing, they're crazy. What did they really expect when you stick kids in their rooms for five months…they go insane. What's worse, with most universities going all online this semester, they are still charging full tuition for half the experience. Instead of canceling or postponing classes, universities are expecting kids to learn without the connection between professors and students, live lectures and demonstrations, and hands-on learning. If the student disobeys these rules, they risk the possibility of receiving $40,000 of un-refunded debt. Although safety is of utmost importance for everyone right now, it seems like the Universities are doing a lot of the taking without much giving.
Final Words:
All in all, the world we are living in right now is unprecedented and chaotic and there really isn't a definite answer to this debated topic. I would like to extend the opportunity to anyone reading this article to comment down below and hear what you have to say!
Check back to the Roundup for more viewpoint articles like this one!