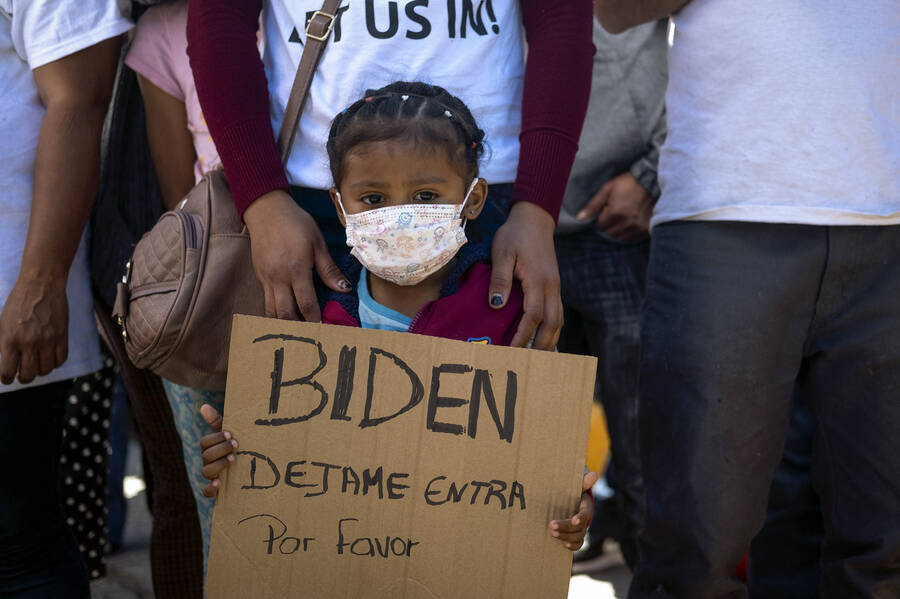 Families separated, children detained – the crisis at the border is no simple problem. President Joe Biden made great strides to mitigate the immigration problem. He adopted policies from his predecessor, Donald Trump, and formulates his own policy changes. But President Biden lacks a clear-cut solution in response to the overflow of migrants at the United States border. 
What is America going to do for the backbone of its economy?
Biden's Policy 
The President appointed Harris County Sheriff Ed Gonzalez as Head of Immigration and Customs Enforcement. His job is to manage the uptick in migrants at the border. Both COVID and other factors are overburdening the system. This causes pain and suffering for immigrant families. 
Biden vowed to make major changes in the immigration system as part of his Immigration Plan. Yet he still fails to understand the nuance of such an issue.
Vox News praised Biden's efforts, claiming that "unlike their predecessors, Biden and his officials don't use language demonizing and dehumanizing migrants. They have vowed to address the root causes of migration in Central America, acknowledging the problem doesn't begin at the US-Mexico border."
However, that same news source highlights massive failures as "the administration has clung to pandemic-related border restrictions implemented by the Trump administration last year. And Biden has persisted in telling migrants "don't come," even though many of them are fleeing unlivable conditions ranging from gang violence to climate-related devastation."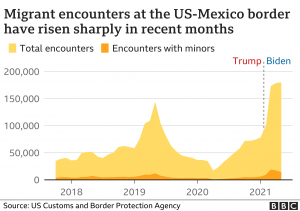 The latest blows are the administration's recent announcements that it will resume rapidly deporting families at the US-Mexico border and intends to indefinitely maintain the pandemic-related border restrictions under Title 42, a section of the Public Health Service Act that allows the US government to temporarily block noncitizens from entering.
Public Response
Biden is going back on his election promises of making the immigration system more humane.
"The enforcement efforts mark a new, more stringent chapter in the Biden administration's border policy, which had previously focused on expanding asylum capacity, ending Trump-era restrictions and expediting the processing of unaccompanied children."
This is causing frustration amongst immigration groups who believe Biden's administration hasn't gone far enough. They think the system continues to mistreat immigrants through inhumane actions.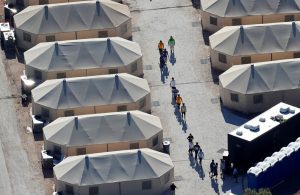 Despite the criticism Biden received for his new policies, CBS News pointed out victories for immigration activists as "most migrant families encountered along the southern border in the past couple of months have been allowed to seek asylum and temporarily stay in the U.S," thus keeping families together, a drastic change from Trump's family separation policies.  
Conclusion
It's clear Biden's policies are far from optimal, but he has three years to fix his mistakes. The border crisis won't just go away, and Biden must acknowledge that.