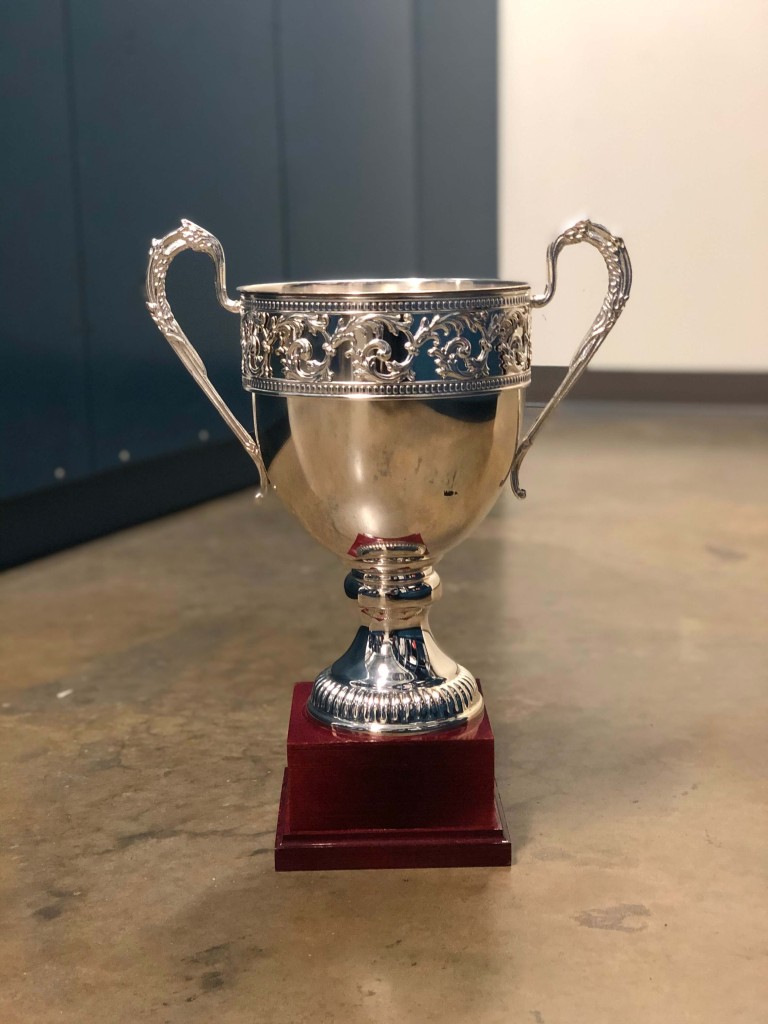 "A yell, a yell, a great sensational yell, and when we yell we yell like hell, and this is what the hell we yell, J-J-JES, U-U-UIT, JES, UIT, Jesuit Fight!"
In May of the 2020-2021 school year, Mr. Murphy asked a group of freshmen to recite the words of Jesuit's yell, and almost all of them were left speechless. Community and tradition play an integral role in Jesuit's culture. Yet with the limitations caused by COVID, many of these traditions could not take place last year.
Hence, this year's Big Brothers – Jesuit's Freshmen Mentorship program – were assigned a daunting task: to revivify Jesuit's values, tradition, and spirit. To help the Big Brothers accomplish such a feat, Mr. Murphy and Mr. Patterson added a new twist to the program: "The Big Brothers Trophy Competition." This week, The Roundup reached out to Mr. Murphy and Big Brothers to gain insight into what the competition brings to Big Brothers.
Murphy Interview
What exactly is Big Brothers?
"Big Brothers is a senior/freshmen mentoring group with the primary goal being to teach the incoming freshman class about our values, tradition & spirit."
What is new about the Big Brothers program this year?
"Not having a daily homeroom allowed us to come up with a new vision for the club. Mr. Patterson & I worked with Dr. Knize to figure out a way to use this newfound space in our scheduled community time. Pretty much everything is new. Our vision was to create opportunities for the freshmen and seniors to interact through both recreational activities and classroom discussion centered on the profile of a graduate."
What was the purpose of creating the "Big Brothers Trophy Competition?"
"Who doesn't like a friendly competition? This was modeled after the Harry Potter houses and we told the senior big brothers from the start that Mr. Patterson and I are just going to make things up on the fly. It was a sort of Trojan horse as we wanted to make this a very big deal but the real goal of our program was not to win the trophy but to create opportunities for the incoming class to learn about what makes our community special."
Are you satisfied with the program's performance this year?
"Absolutely. The seniors in the class of 2022 did a phenomenal job this year. They bought in and I hope this is a beginning of a new tradition. We are planning on getting the trophy engraved so it is up to leaders of the school on deck (class of 23) to carry this on."
Do you foresee any new competitions for Big Brothers in the future?
"We are always open to new suggestions. I could see this expanding into a full semester endeavor next year. We had many seniors and freshmen asking if they could continue to have meetings which is awesome. We've had some pretty good suggestions like homeroom tug of war, relay races & even a student-made boat race in the Gull. Mr. Patterson and I are always looking to be creative so open to suggestions."
As many of my fellow Big Brothers have wondered, was the Competition rigged?
"As Mr. Aberger's homeroom said in their motto "losers let it happen, winners make it happen." Mr. Eikenberg's homeroom made it happen. The fact that almost all of the freshmen were in the costume I think puts it over the edge. Furthermore, a panel of faculty judges agrees with that. That does not take away from the other great homerooms out there. It is just they moved the line and accomplished something special. They were "all gas, no brakes" (Mr. Boyle's homeroom motto with special thanks to Brady Kinzer)."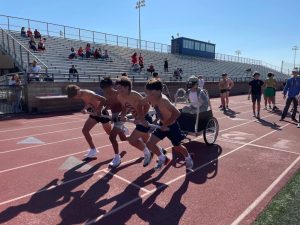 Student Opinions on Big Brothers
Nico Yepes: "I personally find it suspicious how the winning team, Mr. Eikenberg's Homeroom, was also being led by the faculty organizer of the event. In all seriousness though, spending time with the freshman class over the past nine weeks has been a great bonding experience for the senior and freshman classes. Specifically, in our homeroom, I know that there were a lot of friendships formed, and I think that encompasses the entire purpose of the competition."
Grant Kostos: "It was rigged from the very beginning. Brndjar Windjar was in the lead, only to be completely scammed out of a win by a group that just wore pink t-shirts. Aside from the competition, I genuinely enjoyed the past 9 weeks, getting to bond with the freshmen class through activities and homeroom discussions. I hope the program can continue to promote competition, helping the freshmen meet new people and develop friendships."
Sam Dunkerley: "First, I would like to refute some of the foolish claims by my fellow Big Brothers and assert that the competition was NOT rigged. We won fair and square. But seriously, it has been amazing getting to know some freshmen. Hopefully, we helped make an impact on their high school experiences.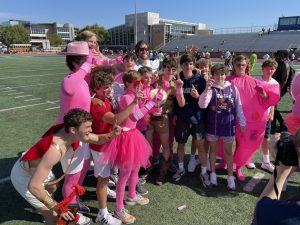 Henry Limber: "Although we lost, I enjoyed riding in the chariots and am proud of my freshmen's performances. Hopefully, the Big Brothers trophy competition can continue in the future. It helps the freshmen gain insight on some of Jesuit's most important traditions."
Personal Reflection
Overall, I believe the program was a great success this year. Besides the Friday homeroom guidances, community time sports activities, and chariot races, my favorite part of Big Brothers was simply the random conversations I got to have with my little brothers. Mr. Murphy and Mr. Patterson did an outstanding job at coordinating the program, and hopefully, the Class of 2025 can pass on the traditions and values that we have taught them.
Stay tuned to The Roundup for more Campus Life updates!