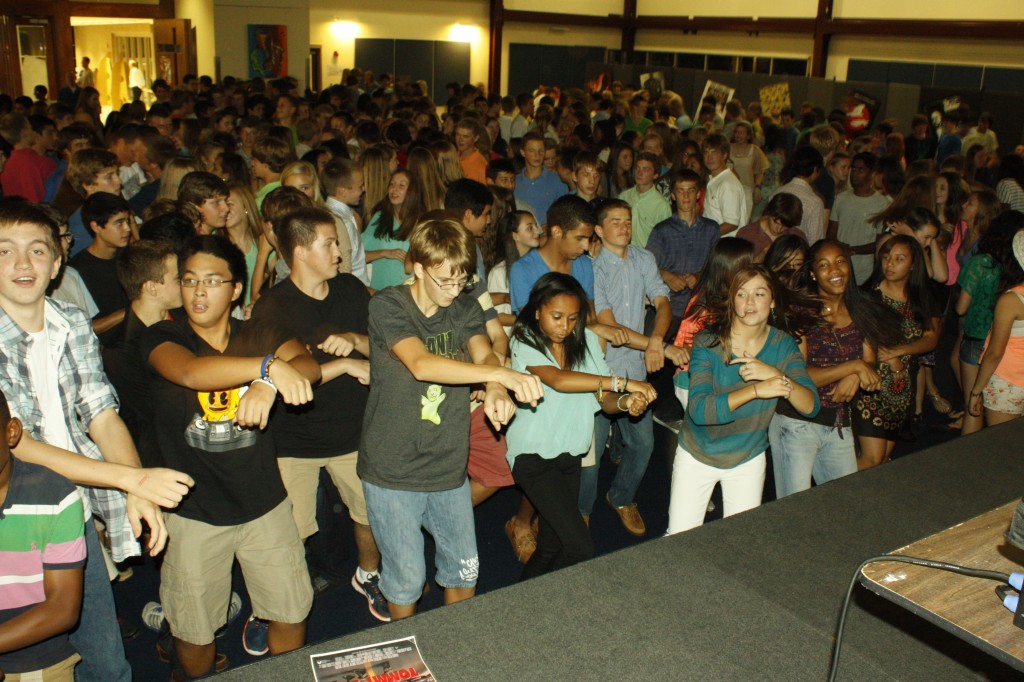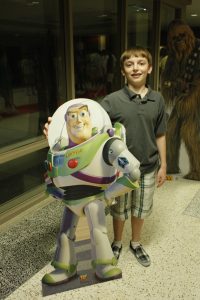 Overjoyed freshman from Hockaday, Ursuline, and Jesuit hurriedly packed themselves into the Terry Center, on the night of August 31st, for an evening of mingling, dancing, and huge prizes.  The annual freshmen mixer represents a major tradition that the Jesuit community has carried on for years, perhaps on par with "Ranger Day" and maybe even Homecoming.
The music at this year's event, like in previous years, was outstanding.  Playing some of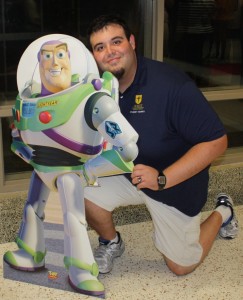 today's most popular songs, the DJ definitely seemed to understand the demands of the crowd.  "There was a good balance of songs: not too many slow ones, but not too many fast ones; he got it just right," remarked Connor Garvey '16.  Crowding the dance floor nearly the entire night, the freshmen made their approval of the songs extremely apparent.
Students could not only display their "perfected" dance moves, but when they got tired or bored they had the opportunity to enjoy any number of fun games.  The Terry Center was littered with an assortment of activities: a mini basketball hoop, a poker table, and a few black jack tables, all of which were very frequently visited.  Kenneth Crowe '16 weighed in, "Being a sports guy, I really liked the basketball hoop the best, but the blackjack table was cool, too." Although the majority of students spent their time on the dance floor, the other attractions received healthy traffic as well.
One of the most famed aspects of the freshmen mixer is the raffles that kids attempt to win.  This year's prizes seemed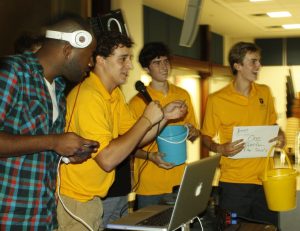 larger than life, including concert tickets to America's favorite "boy-band" One Direction, and the famous Beats headphones.  Trying not to repeat last year's mistake of having a "double winner," the Student Council was able to pull off a successful raffle without any controversy and managed to excite everyone with the chance of winning prizes.
The mixer seemed flawless, with little or no complaints, and huge smiles painted on the faces of young freshmen.  Sophomore class president, Jimmy Ackels '15, boldly added, "there is no way this year's mixer could be improved. Freshman mixer 2012, greatest of all time."  Because the student council orchestrated the mixer, its heads, Basil Seif '13, student body president, and Jeff Ackels '13, Vice President, led the event.  The hard work that the Student Council put in to this event paid off greatly through this successful night.  Having carefully planned this event for a long time, Seif, Ackels, and everyone else involved truly hit this year's mixer out of the park.